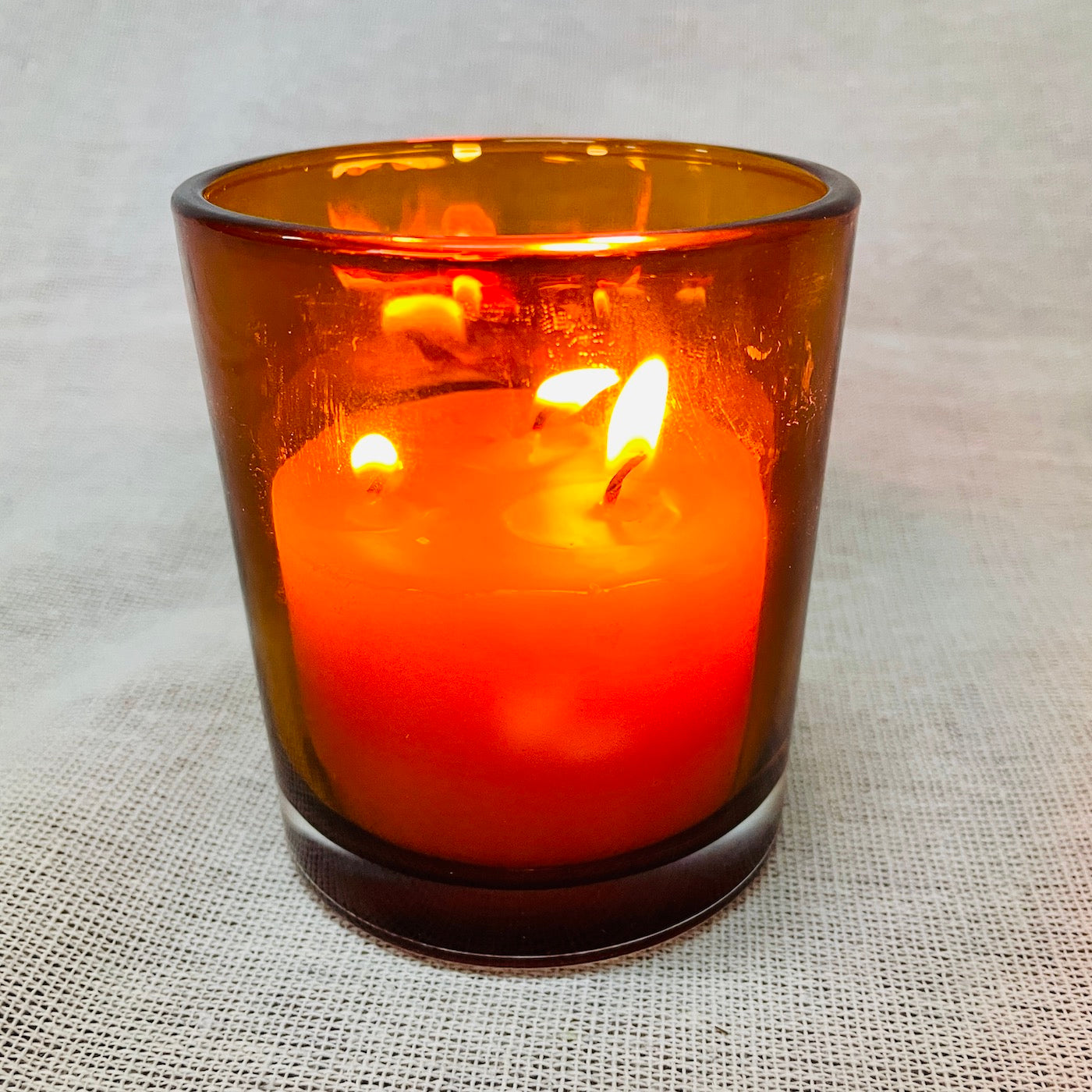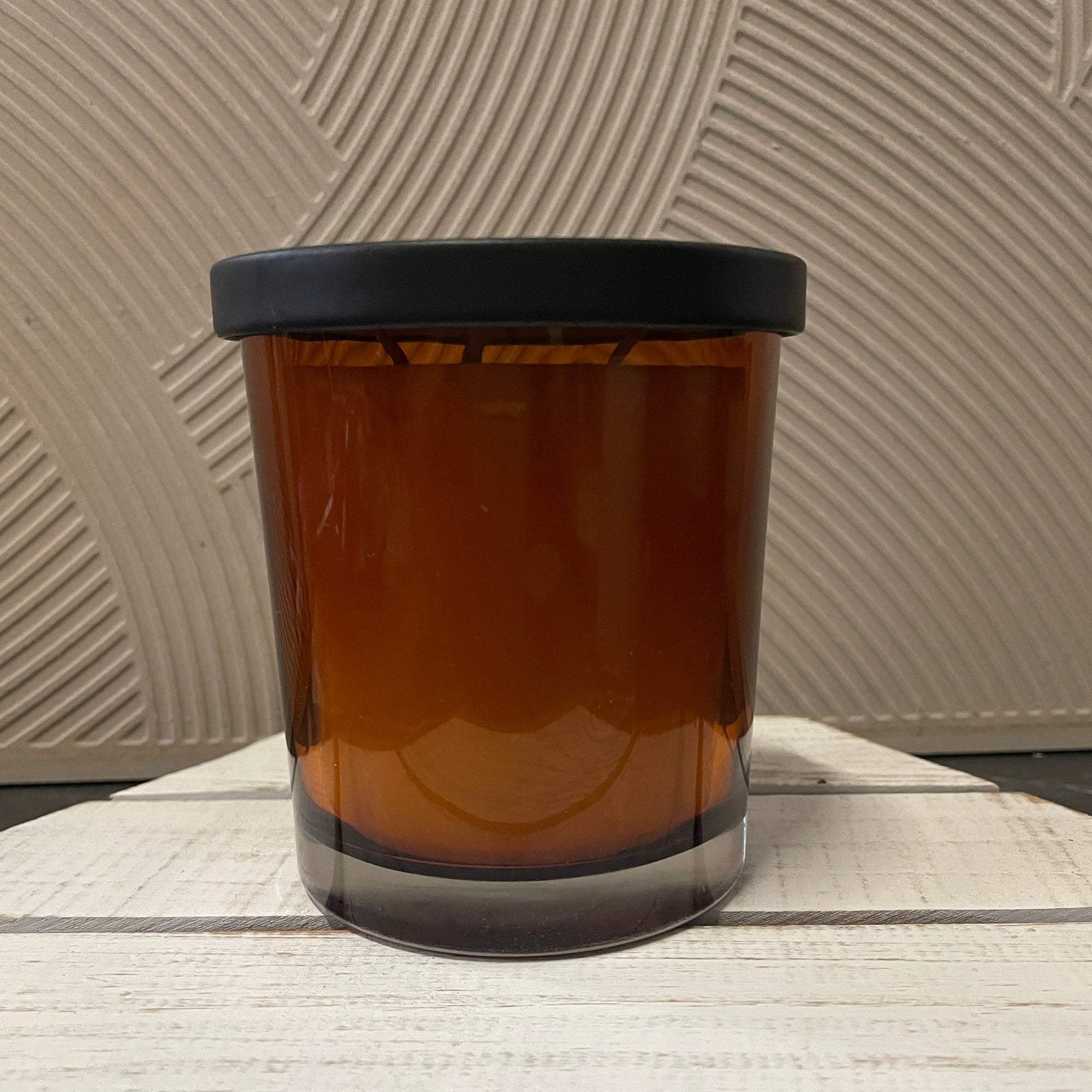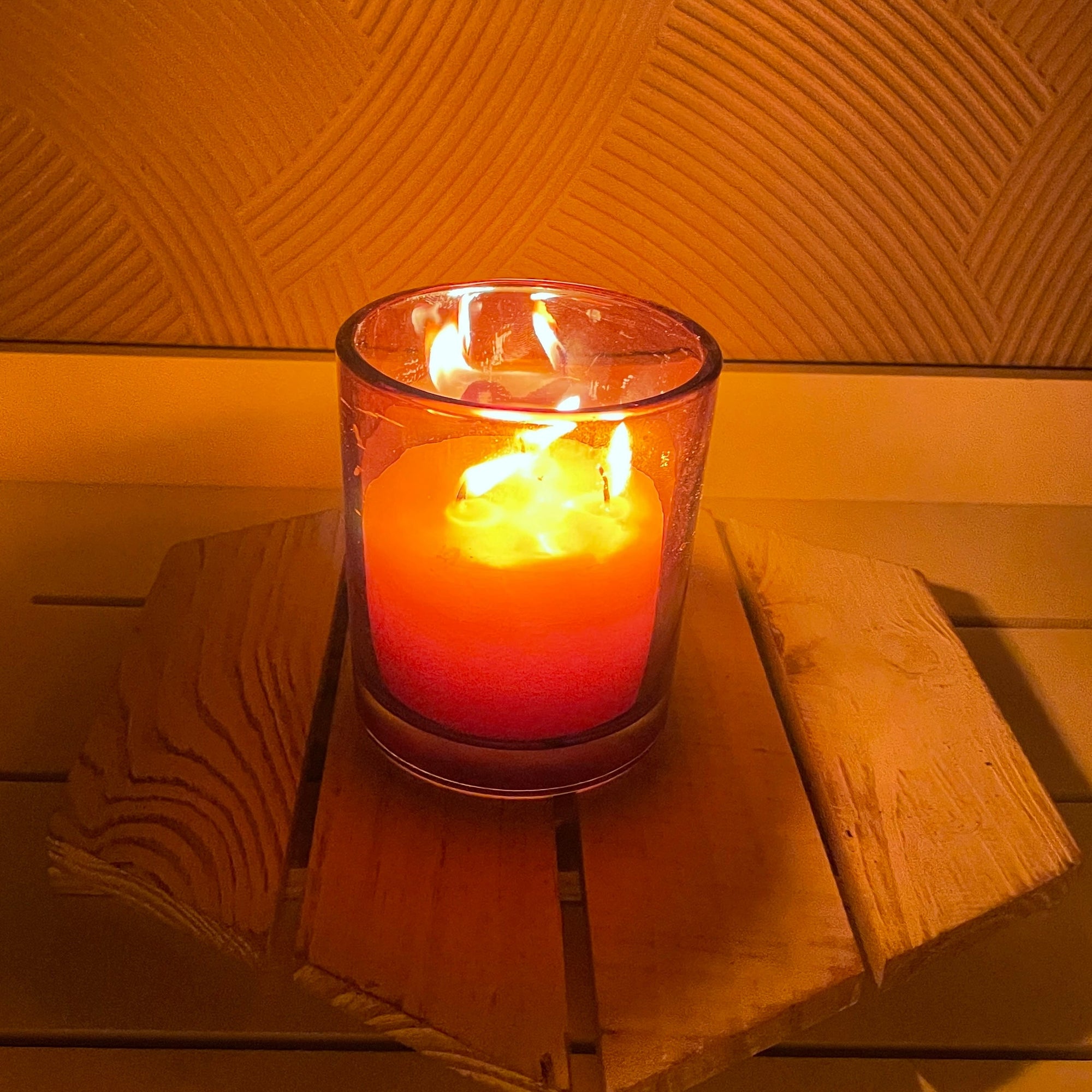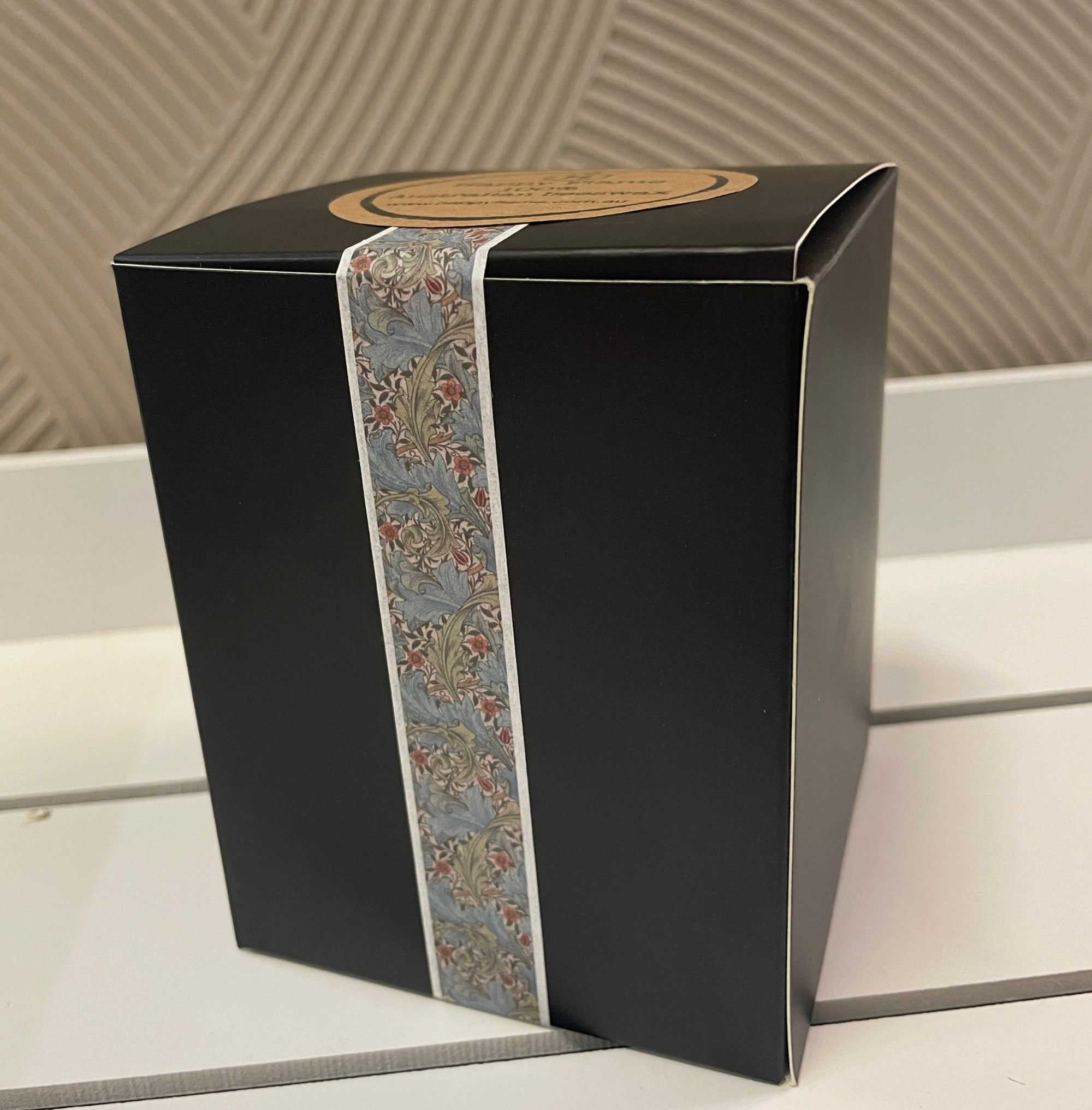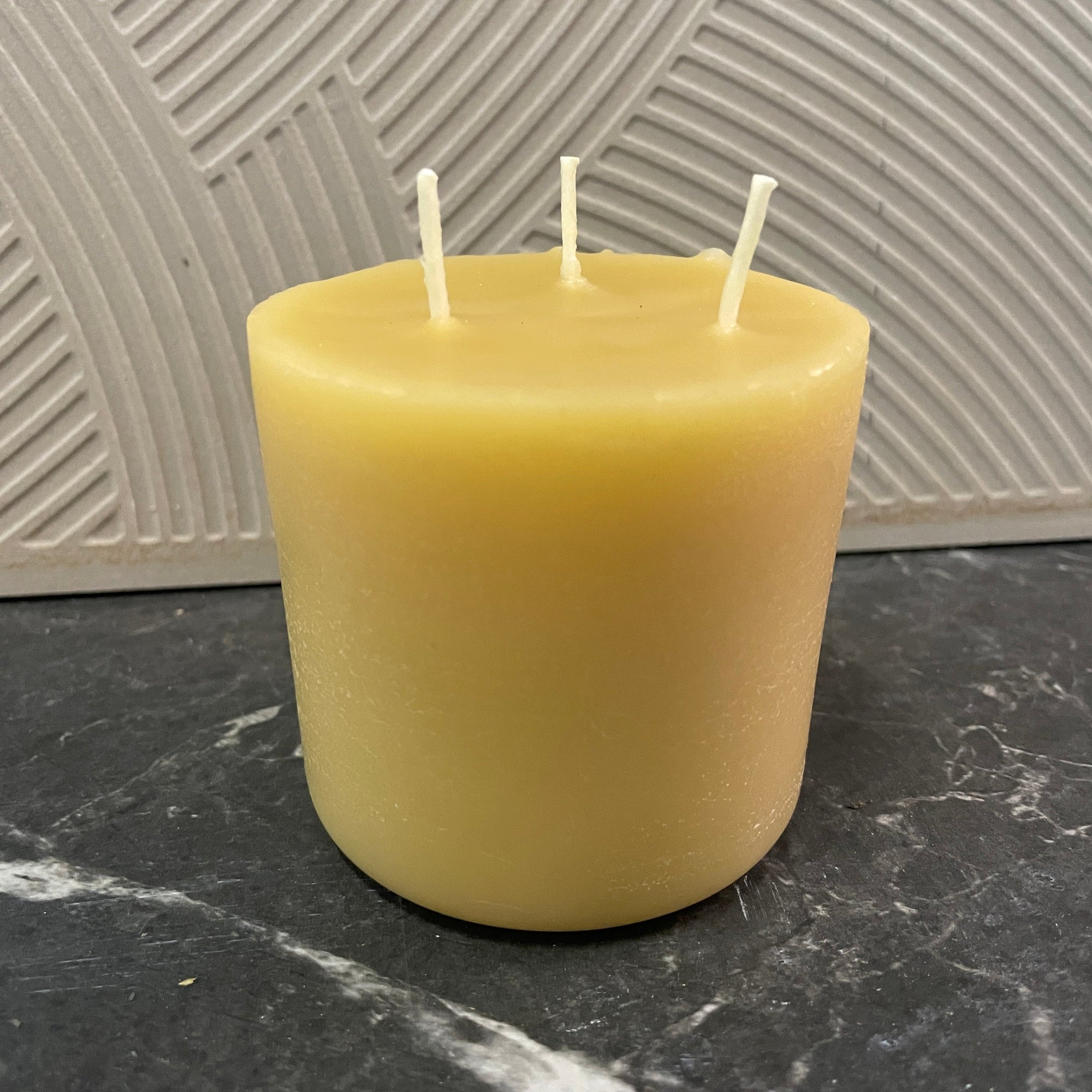 Triple-Wick Beeswax Candle in Glass - Amber
Please select all options.
By request, our latest candle in glass is in a beautiful amber colour. A classic look, ideal for decorating your spaces. The glass is made for the beeswax candles, nice thick walls to handle the heat safely. One of the collection of colour and styles we now offer:  There is also a "cut glass"style here (click) and clear glass here.

Glass = Refillable = reducing waste. The greatest thing about glass candle holders is they can be used over and over. We have created the refill so you can keep using the glass holder, and save a few dollars too. Refill available below.
Three wicks instead of one? We found one big, single wick worked well but the  flame was too big and not a calm light.  Three wicks gives us the beautiful big candle light but nice calm flames... perfect for relaxing.
Two lids to choose from to suit your style: Matt black metal lid or bamboo wood
Triple wick candle in Amber glass matt black lid:   $45.50
Triple wick candle in Amber glass bamboo lid:   $45.50
Triple wick refill -candle only: $35.50
Comes in a classic matt black gift box and decorated with our washi tape.