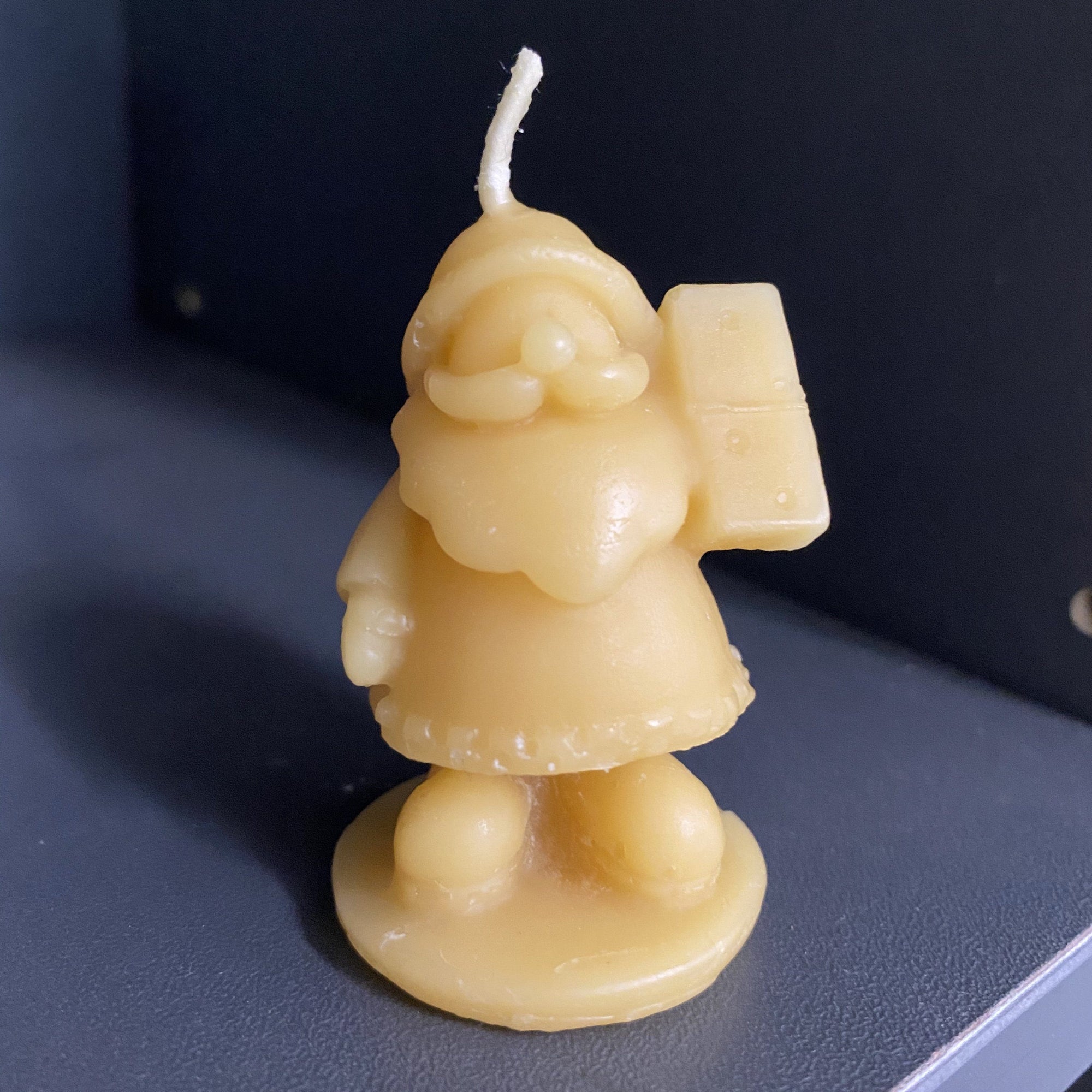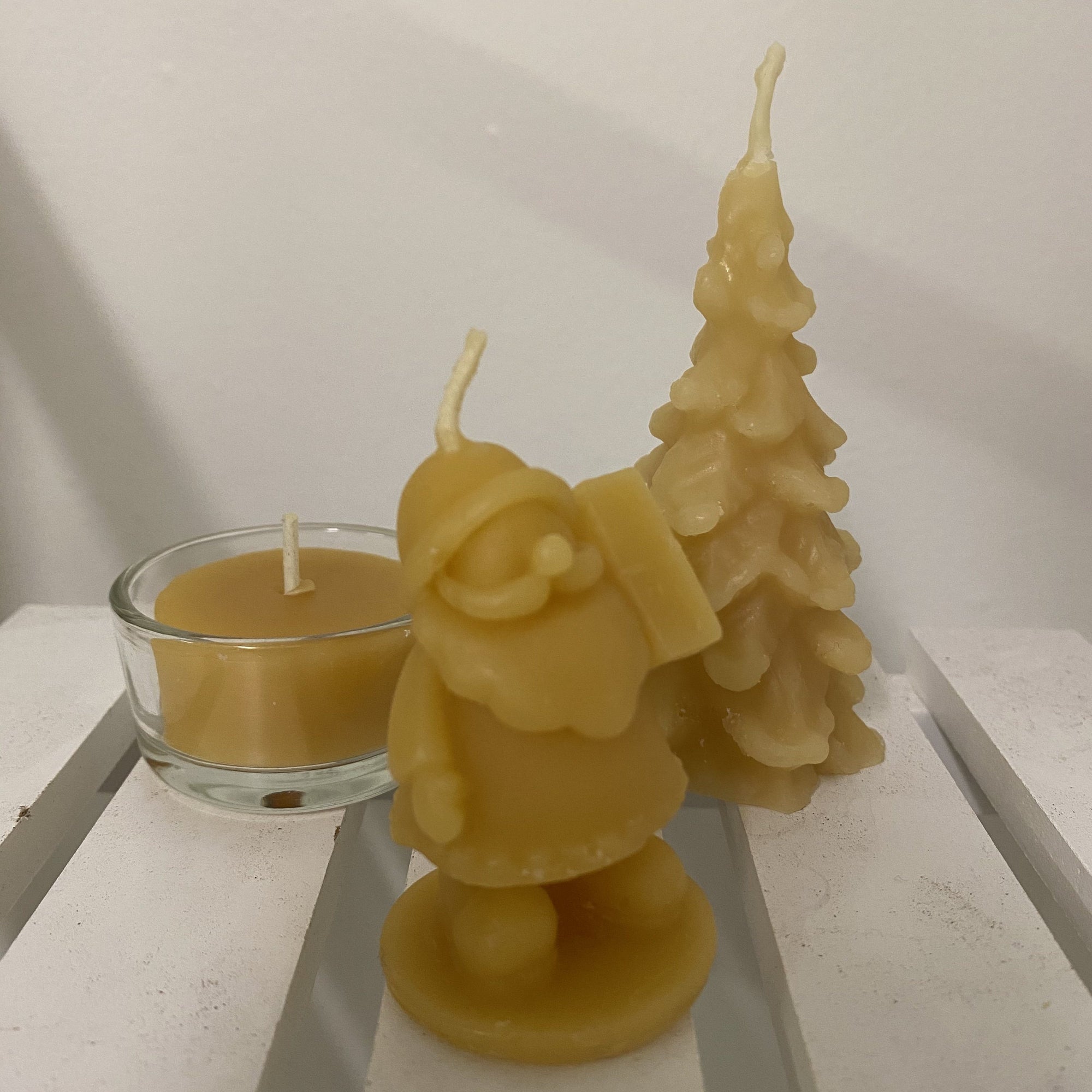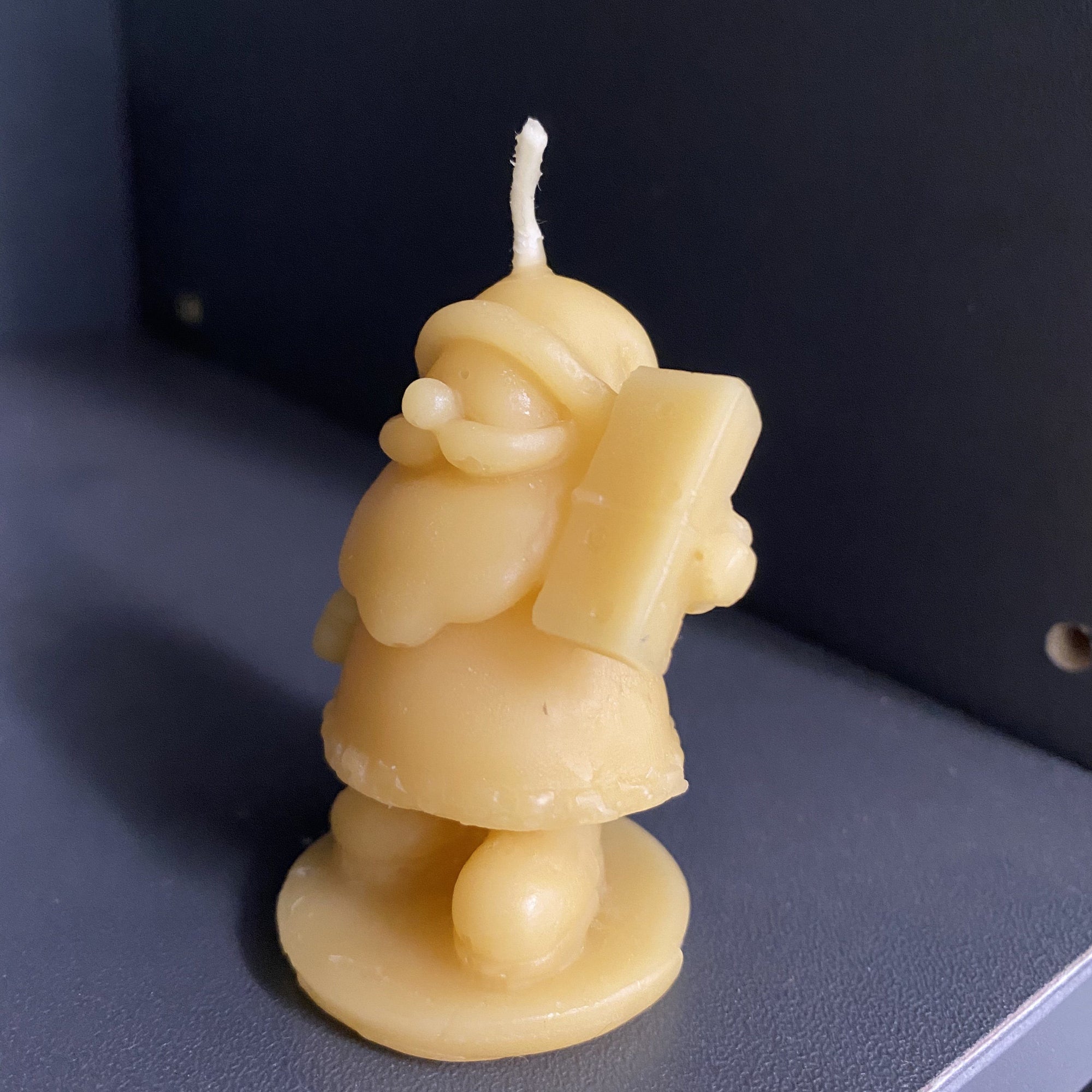 Smiling Santa Beeswax Candle
Please select all options.
Our little Santa will make you smile.

Use as the candle at each table place at the lunch table on Christmas day, or a little gift for your friends and family.
Hand crafted from pure local (Australian) beeswax. We do not add any oils or other waxes… so there is no toxic fumes when you burn them.
6 cm high x 3.5 cm wide
Kind on sensitive noses and the planet.
1 x Santa:  $7.50 ea
Comes in one of our linen bags so great as a gift.