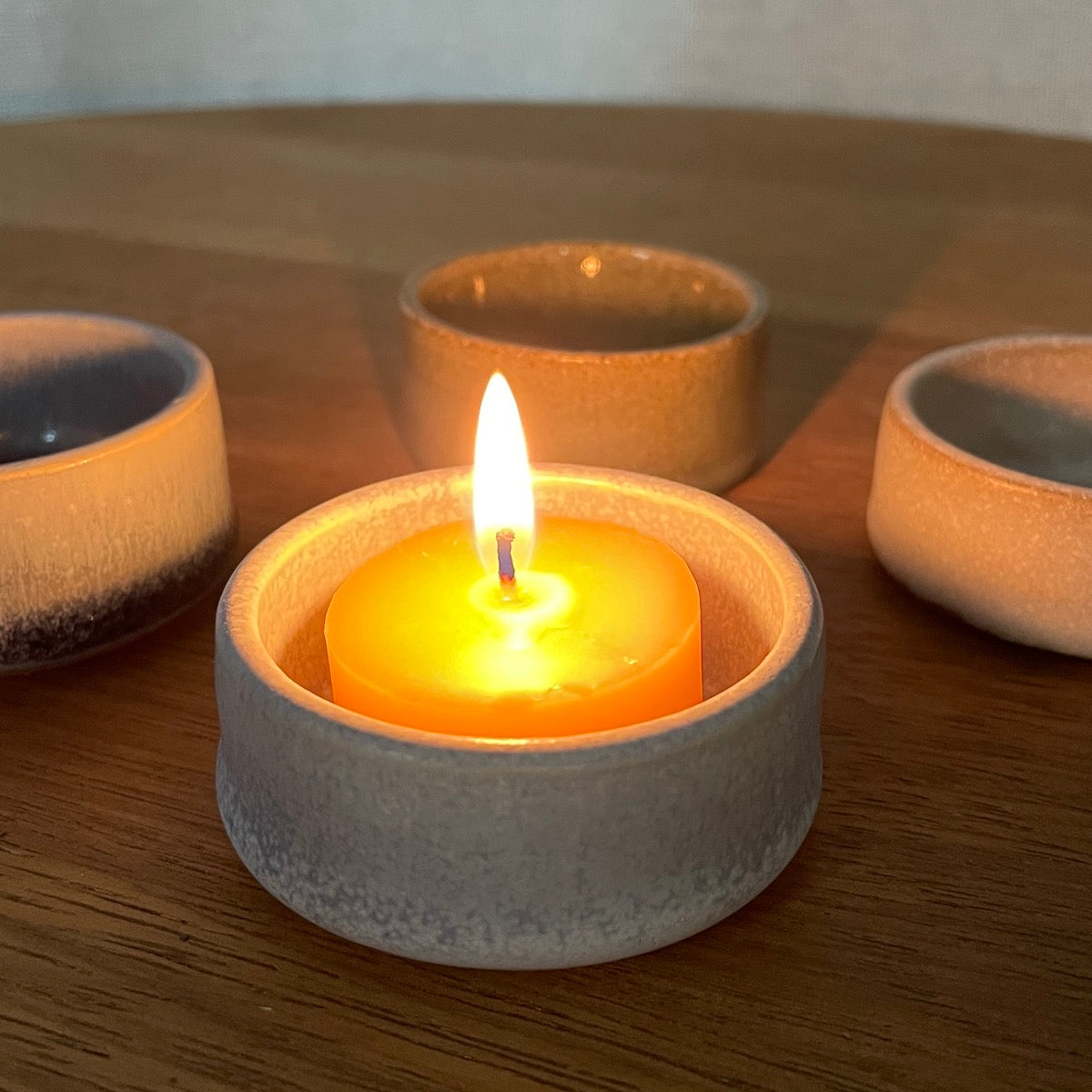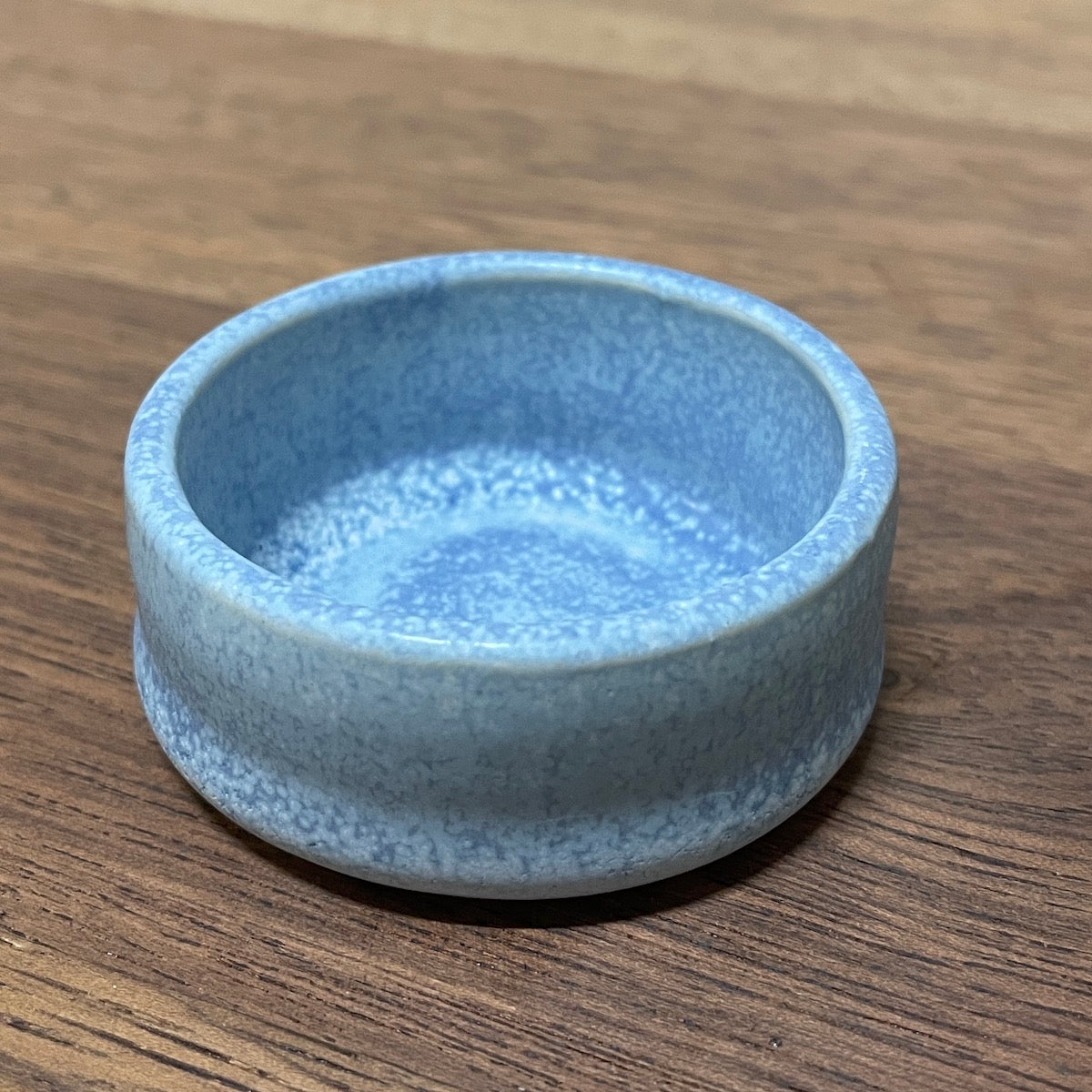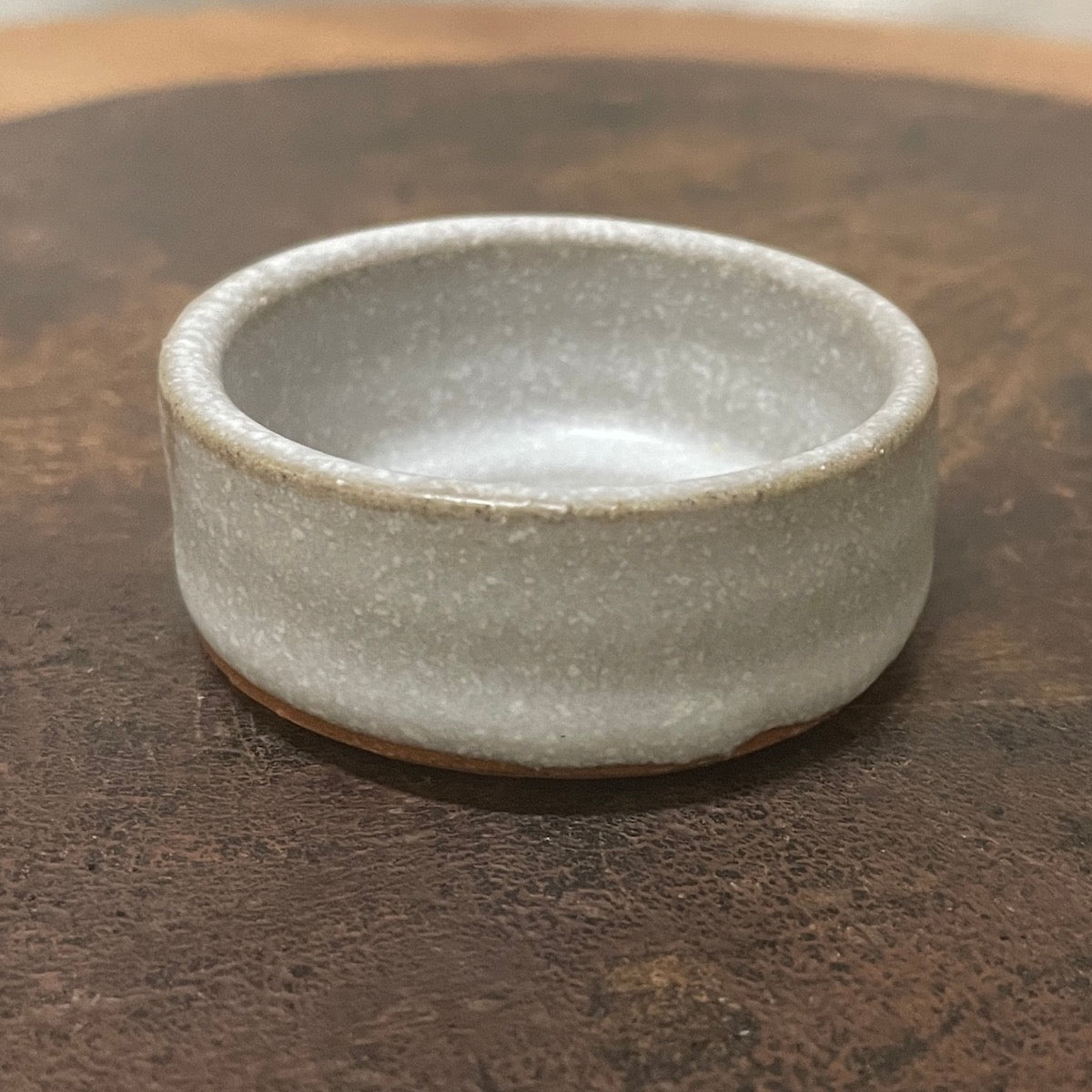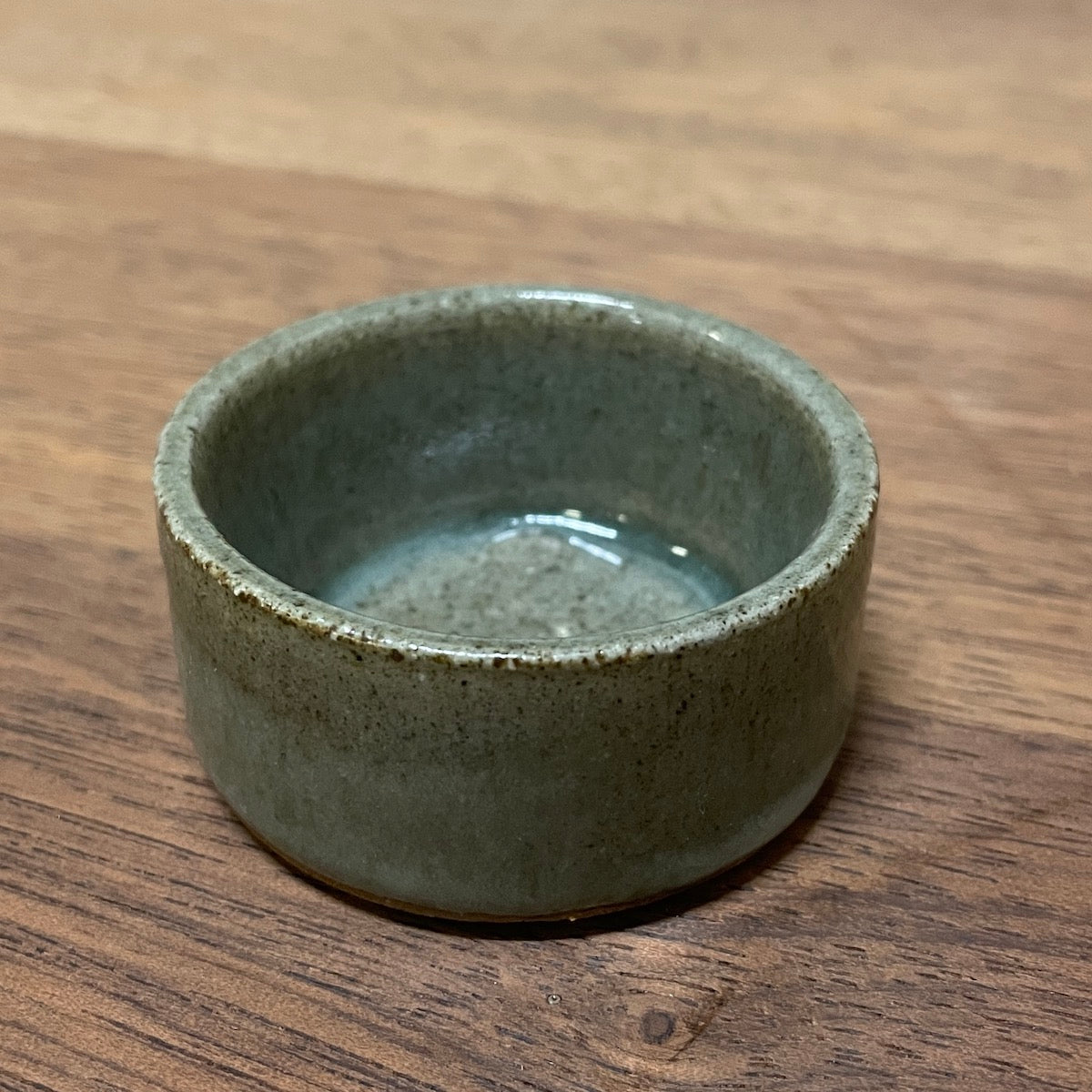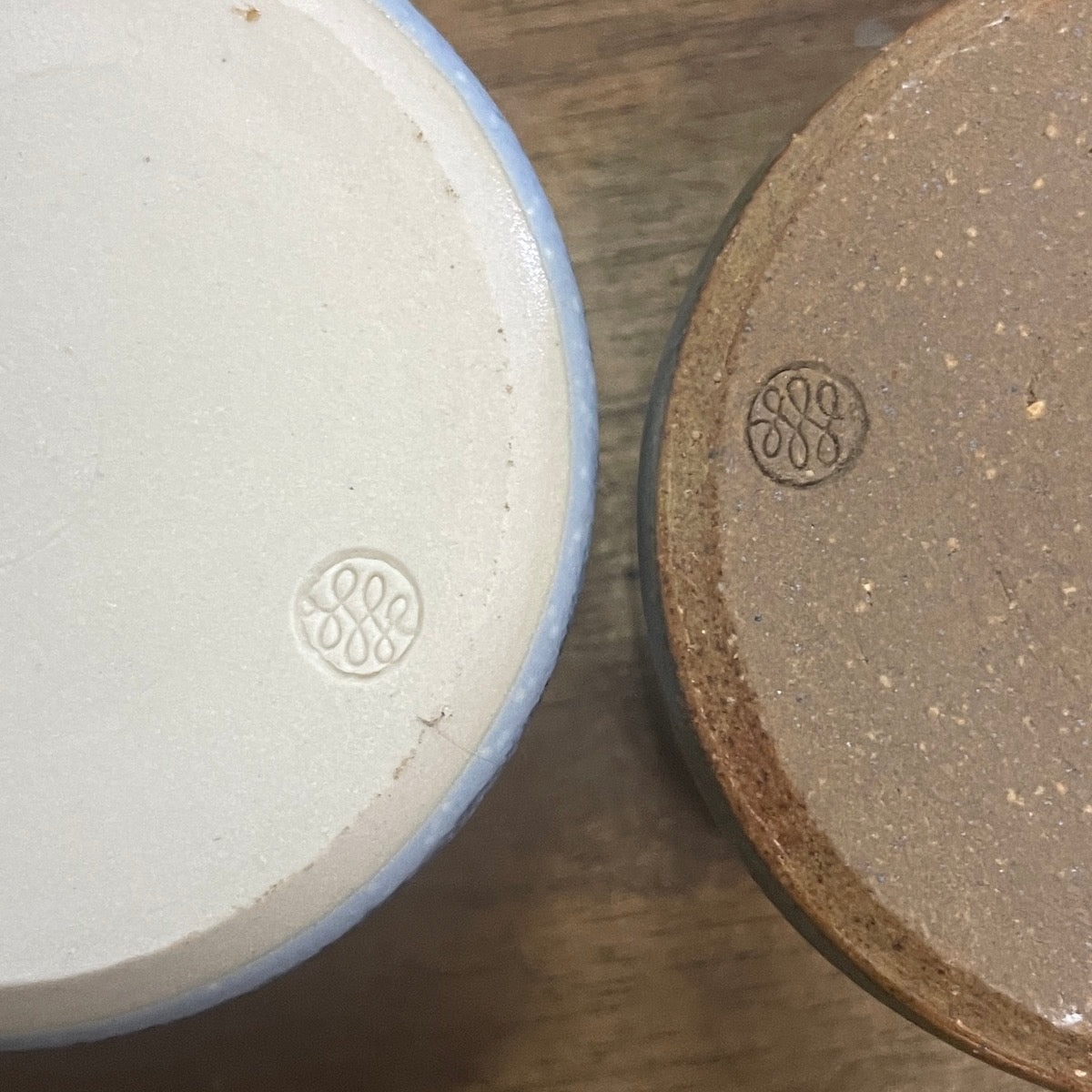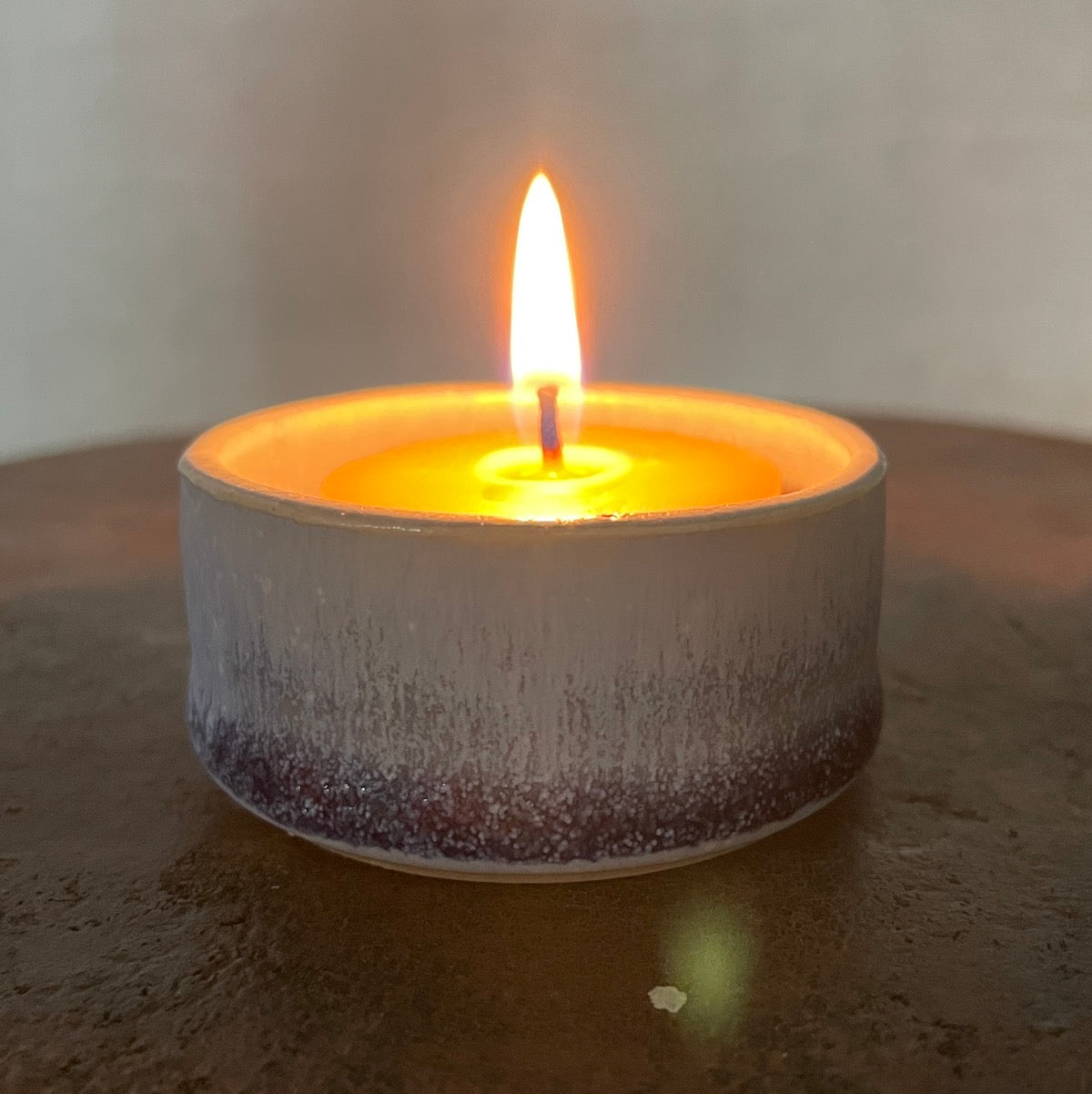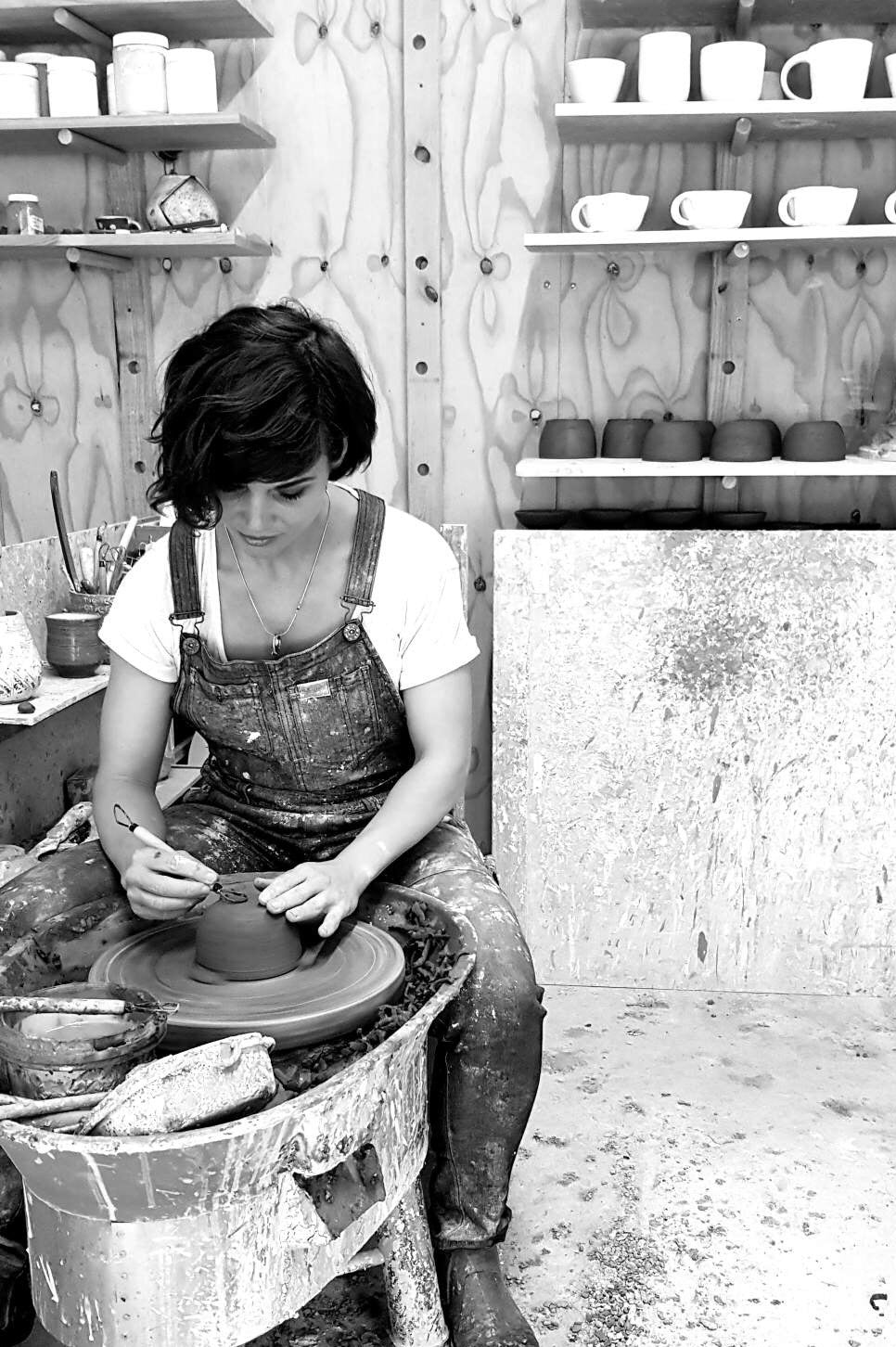 Hand thrown tea light holders- new colaboration
Please select all options.
We welcome Porsche of PV Pottery for our latest collaboration to create ceramic holders for our 4 hour tea lights. Well known on the coast for her work and teaching...
Porsche is a maker, and has been since her earliest memories. She comes from a line of female creatives, and her childhood was spent surrounded by wool, wood and fabric. 
She found clay as an adult, and instantly knew that she had found her medium. She believes that handmade objects contain the energy of their maker, and therefore pours positivity and light into each piece that she throws.  Her aim is to create functional pieces that impart delight when held in the hand, and used in the home. 
Porsche's work is wheel thrown, and when it is ready for glazing, it is fired in a gas kiln up to 1300 degrees. This is a labour of love, as the gas kiln takes upwards of 10 hours to complete its firing, and must be supervised and adjusted the entire time.  The glazes she uses are handmade, each one specifically designed for the special effects they give when fired in a gas kiln under reduction.  Her pieces speak of the earth from whence they came, the fire under which they transformed, and the sheer joy of purpose that a creative life allows. 
Porsche has created these beautiful tea light holders in four of her glazes:
1. Sea blue. 
2. Sea blue with darker blue ring outside and darker blue inside. SOLD OUT

3. Earthy with a brown ring on the top and bottom.
4. Green brown- sorry SOLD OUT

Each piece is unique, the colours do vary.
Each piece has Porsches artist mark on the bottom.