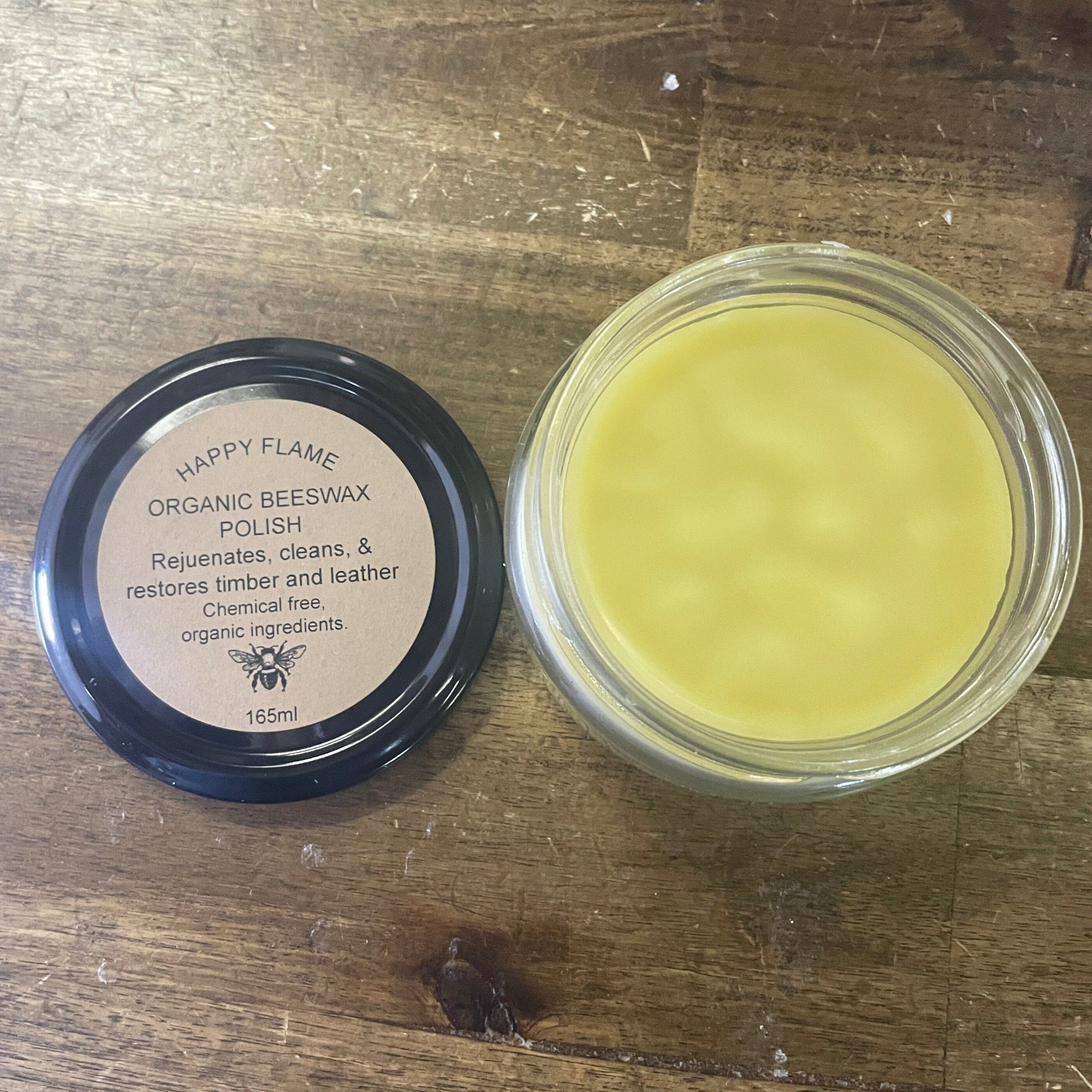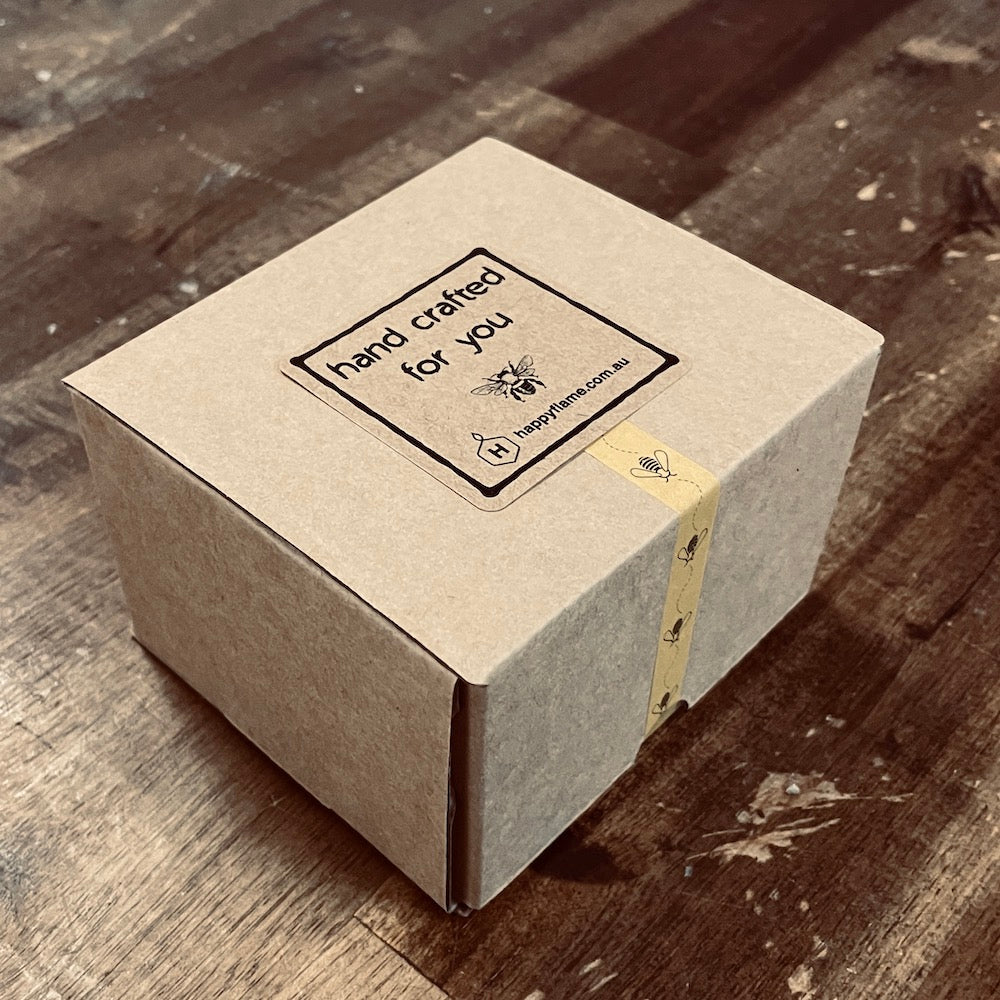 Timber & Leather Beeswax Polish
Please select all options.
We have always had a few wooden pieces of furniture at home. Just love the natural textures and patterns in timber. We have being wanting to make a natural beeswax polish for years to use on our furniture, but without the chemicals that so many polishes have.
We are very happy with the results we have had, but really excited by all the feedback we have received from our friends testing it.
This is a nourishing cream that is easy to work with. Soft, so you can quickly spread it and work it into the wood. You can see the timber absorb the natural beeswax and oil.
We use a certified organic olive oil, recommended by a friend who makes the most amazing chopping boards in Byron.

Leather? This polish gives dry leather a new life. Whether it is for your leather couch or a favourite leather jacket, you will enjoy the results.
We use only Australia certified organic beeswax and olive oil so no chemicals.

Comes in our gift kraft box so a great gift

Beeswax polish, big 165ml glass jar:   $29.50