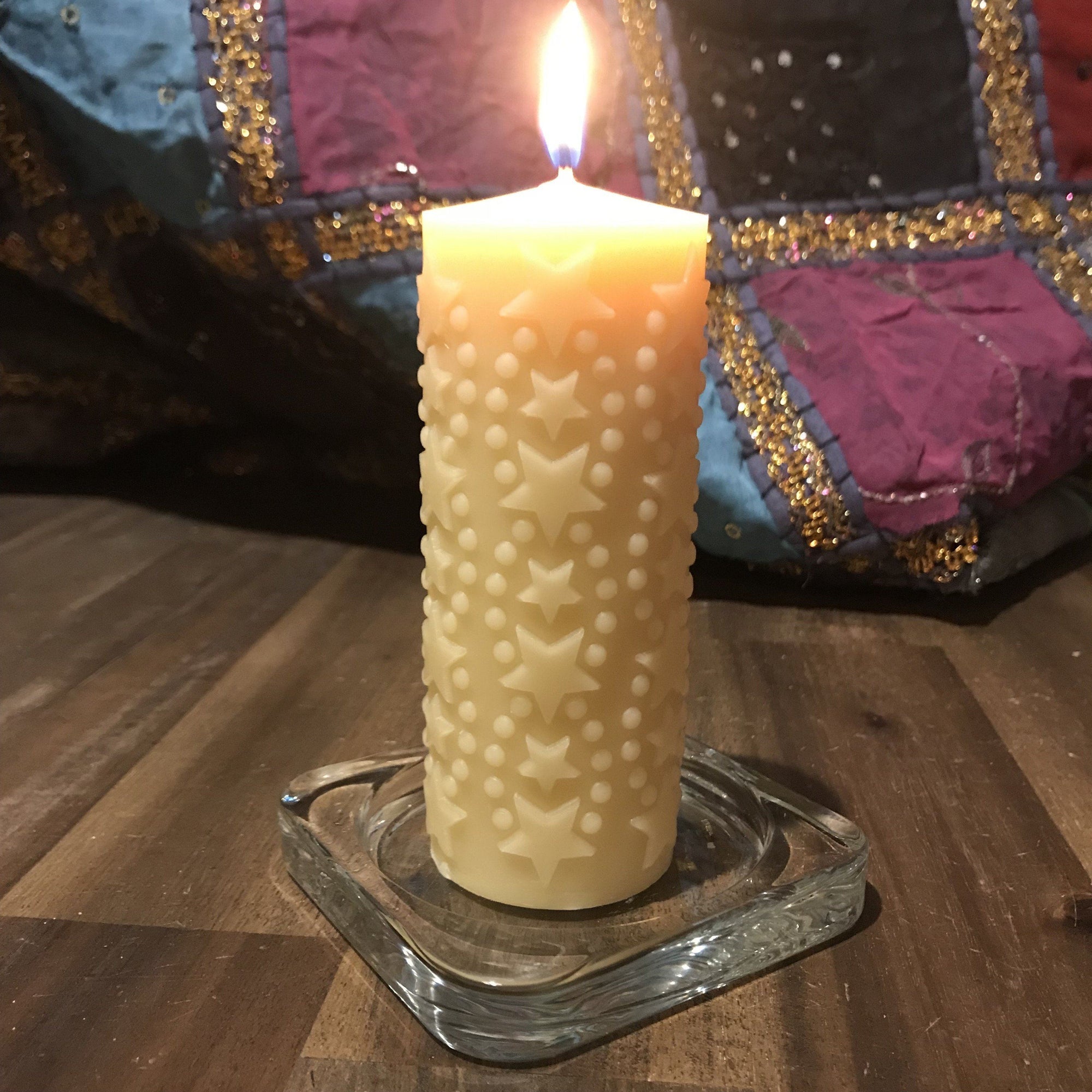 Star Beeswax Candle
Please select all options.
 Beeswax is unique in that it can "hold" detailed designs. The smallest lines, beads, ridges and dots can be created. No other wax holds these details like beeswax.
This candle is one of our new collection that shows the beauty this detail can create.
These are special candles. It takes time and the right amount of patience to create these... but definitely worth it. 
This one we call the Star candle. A beautiful design that makes you smile. Covered with star, beautiful when lit
The depth of detail is wonderful, not just on the surface, this design is 2 mm deep.
A long burning candle burning up to 50 hours. Like all our candles, this candle produces a big, bright candle light... and of course does not drip or smoke. 
Size: 5cm wide x 13 cm high

Quick FAQ checklist:
✓ Our local Australian  beeswax
✓ Hand crafted by us (Happy Flame)
✓ Cotton Wicks - no metal
✓ No palm oil
✓ No canola oil (GMO)
✓ Chemical free beeswax
✓ No chemicals used in cleaning beeswax
✓ Honey Aroma, only what the bees put in
✓ 100% Happy Guarantee
Kind on sensitive noses and the planet.
Star candle:  $39.50