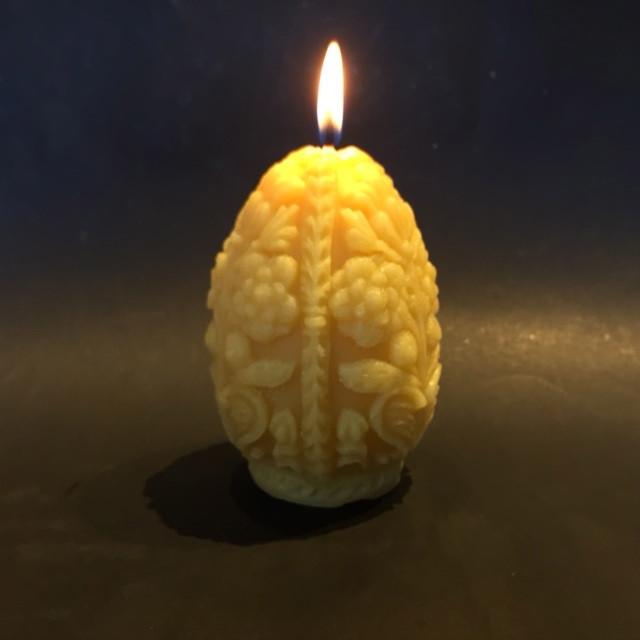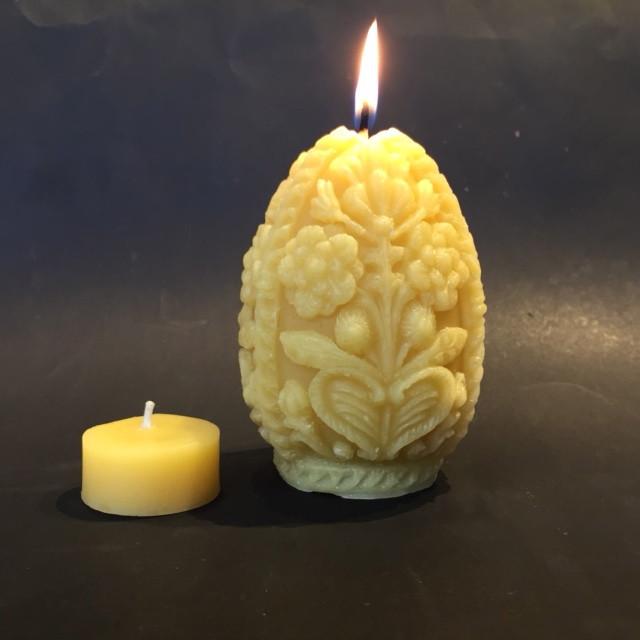 Renaissance Beeswax Candle
Please select all options.
Named "Renaissance"  to celebrate a renewal, a new energy for the year. This is a beautiful gift for a friend to celebrate life.
Hand crafted from our local beeswax candle. The decoration is deep, looking like it was carved, reminding me of the Faberge' eggs of Russia.
Long burning. As it burns the details light up… beautiful.  Comes in our kraft box decorated with washi tape.
Decorative Egg: 9.5 cm high, 6 cm wide.   $39.50
Quick FAQ checklist:
✓ Local Australian beeswax
✓ Hand crafted by us (Happy Flame)
✓ Cotton Wicks - no metal
✓ No palm oil
✓ No canola oil (GMO)
✓ Chemical free beeswax
✓ No chemicals used in cleaning beeswax
✓ Honey Aroma, only what the bees put in
✓ 100% Happy Guarantee
Kind on sensitive noses and the planet.