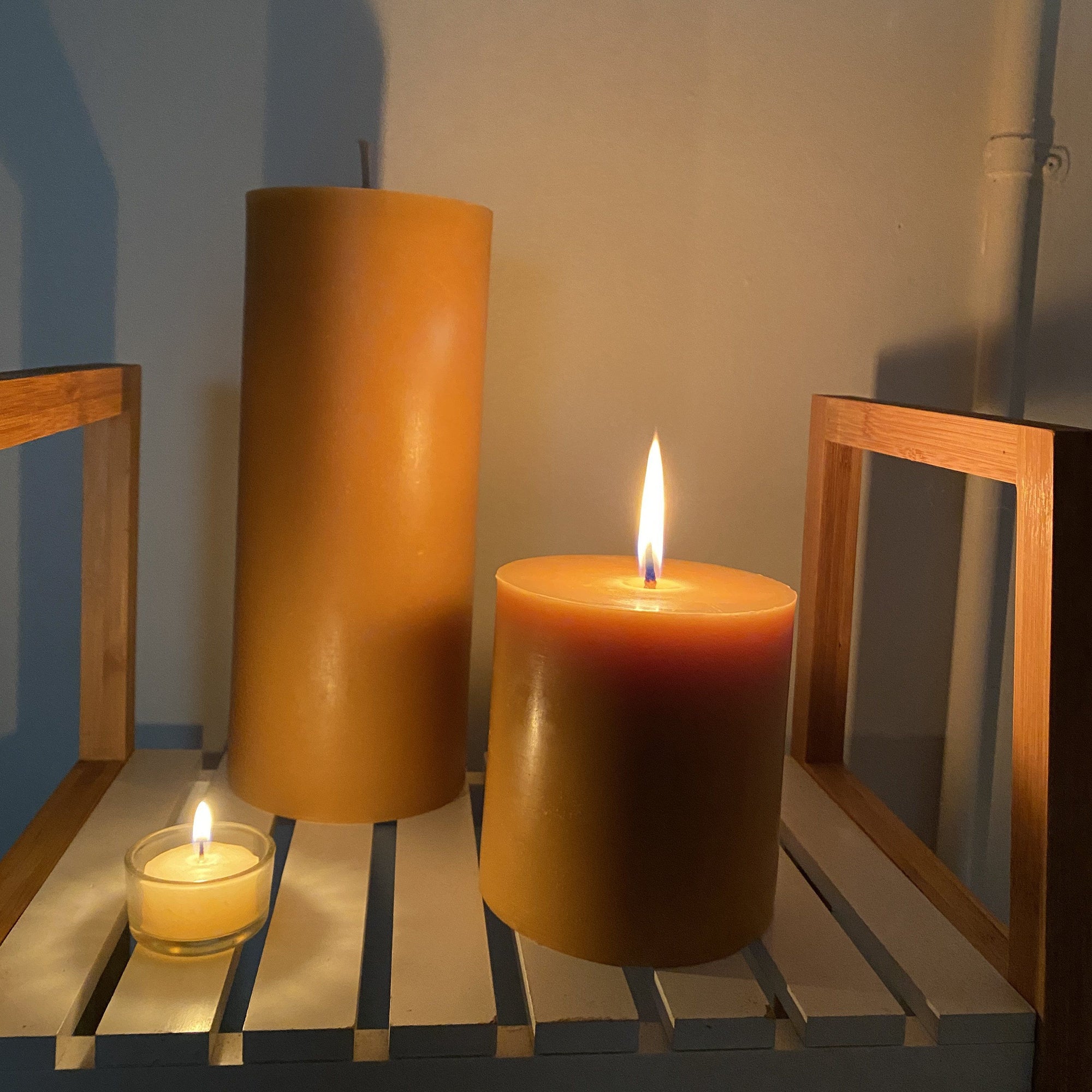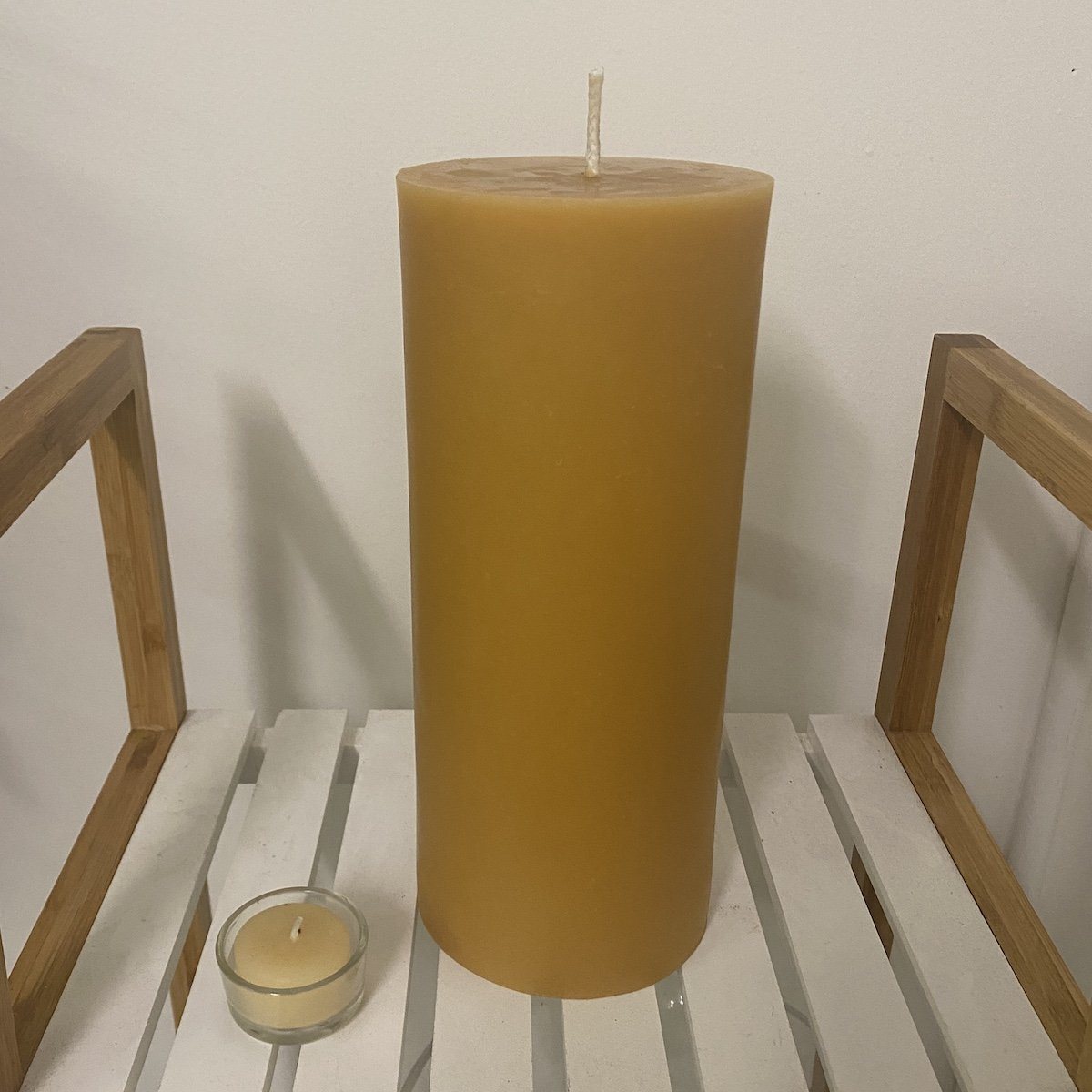 Reflection Beeswax Pillar Candle
Please select all options.
These large pillar candles are made to burn all day.  It is best to burn it at least 7 hours each time to ensure the beeswax has a chance to melt to the edge. It is though best to be treated as a changing sculpture with a BIG candle light, rather than a perfecting burning candle. There maybe a wall around the flame which comes and goes.
Our longest burning pillar candles, up to 400 hours, to fill your home with candle light, and truly make a statement.

400± hours: 10 cm wide x 25 cm high.
200± Hours: 10 cm wide x 12 cm high.
Each one is hand crafted, these take time to make, so there may be a couple of days wait time, but worth it.
✓ 100% local Australian beeswax
✓ Hand crafted by us (Happy Flame)
✓ 100% Cotton Wicks
✓ Kind on sensitive noses and the planet.