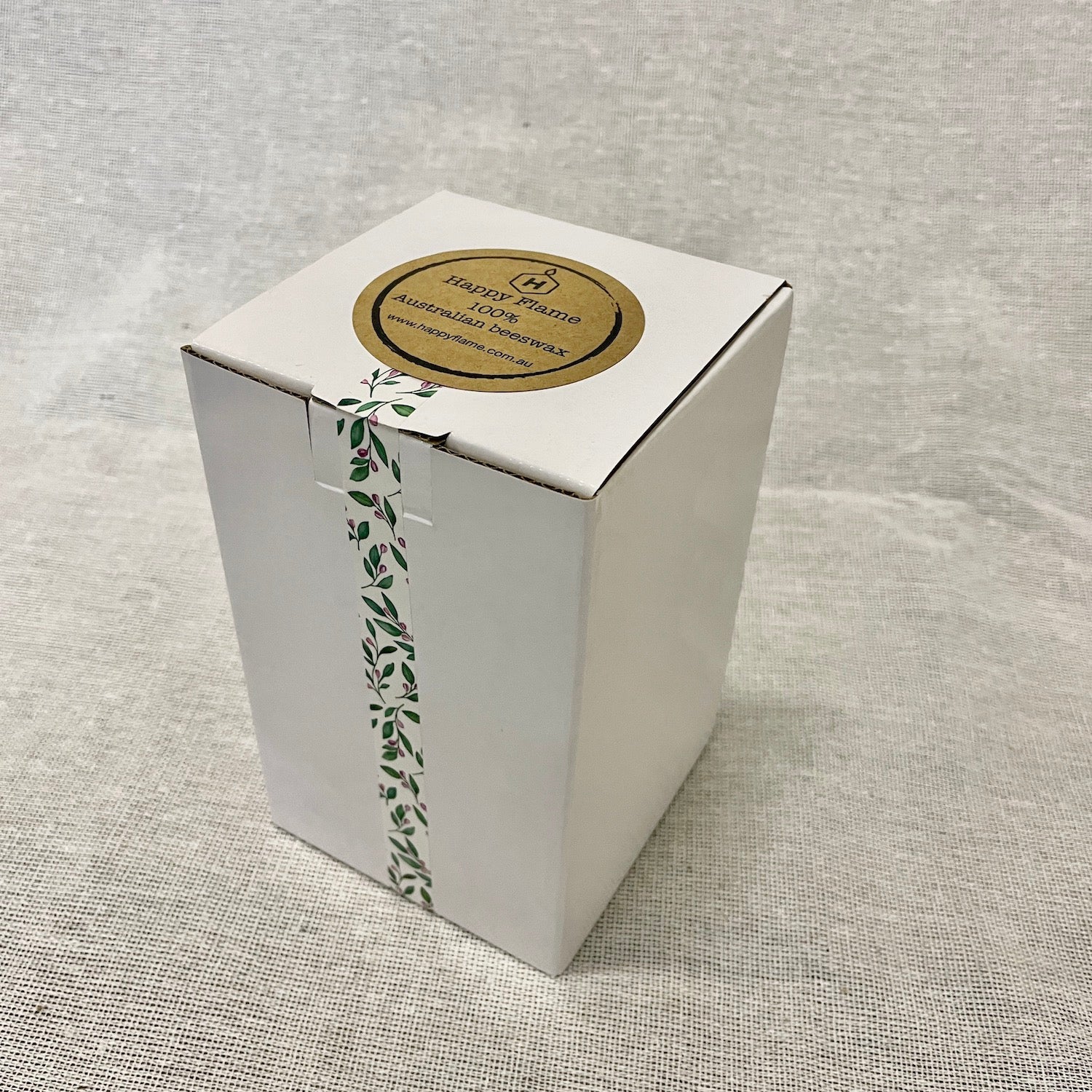 Raindrop Triple-Wick Beeswax Candle in Glass
Please select all options.
We have only made a few candles in glass over the years, usually as special orders. But we realised that many people love candles in glass it has a special look and feel when alight.
We found this beautiful glass holder, perfect for beeswax. Nice thick walls to handle the heat safely. The "Raindrop" pattern giving a beautiful decorative effect. (clear glass option here.   Amber colour glass here.)
Glass = Refillable = reducing waste. The greatest thing about glass candle holders is they can be used over and over. We have created the refill so you can keep using the glass holder, and save a few dollars too. Refill available below.
Three wicks instead of one? A big, single wick works okay but the flame was too big and not a calm candle light.
Three wicks gives us the beautiful big candle light but nice calm flames... perfect for relaxing.
Two types of beeswax available: Conventional and Certified organic. More information on these different types of beeswax is here (click) in the FAQ's
✓ 100% local Australian beeswax
✓ Hand crafted by us (Happy Flame)
✓ 100% Cotton Wicks
✓ Kind on sensitive noses and the planet.
Approximately 40 hour burn time. Glass is 8.5cm x 10 cm
Triple wick in "rain drop cut-glass" + glass lid certified organic beeswax:     $55.50
Triple wick in "raindrop cut-glass" + glass lid conventional beeswax:     $49.50
Triple wick refill certified organic beeswax-candle only: $39.00
Triple wick refill conventional beeswax-candle only: $35.00
Comes in our white gift box with washi tape.