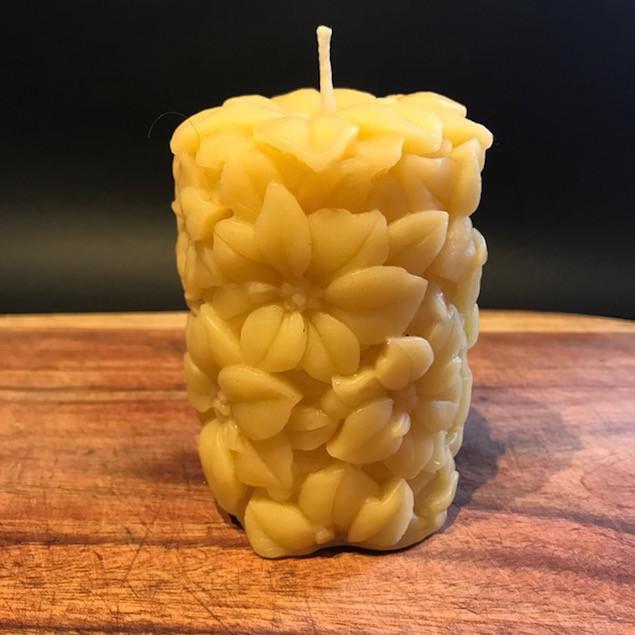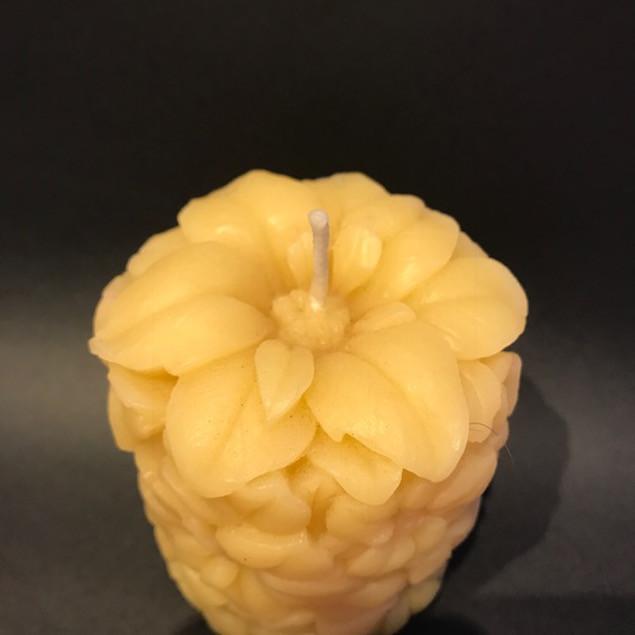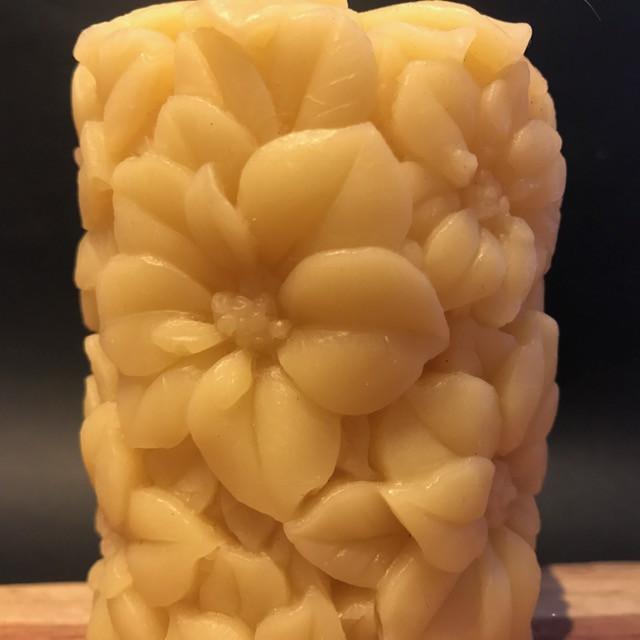 Poinsettia Beeswax Flower Candle
Please select all options.
A favourite at the markets due to the depth of the flowers decorating this candle. Very detailed, showing the layers of petals, it took awhile to get this one right.
The flowers remind us of the poinsettia flower, perfect decoration in summer.
Long burning, up to 40 hours and of course made from our beautiful local beeswax.
Our standard beeswax is from our local beekeepers feeding their bees on the cleanest environments in Australia, the Northern Rivers region.
The aroma on all our candles is just beautiful. Some say a sweet, floral aroma
Quick FAQ checklist:
✓ Local Australian beeswax
✓ Hand crafted by us (Happy Flame)
✓ Cotton Wicks - no metal
✓ No palm oil
✓ No canola oil (GMO)
✓ Chemical free beeswax
✓ No chemicals used in cleaning beeswax
✓ Honey Aroma, only what the bees put in
✓ 100% Happy Guarantee
Kind on sensitive noses and the planet.
Size: 9 cm  high x 6.5cm wide