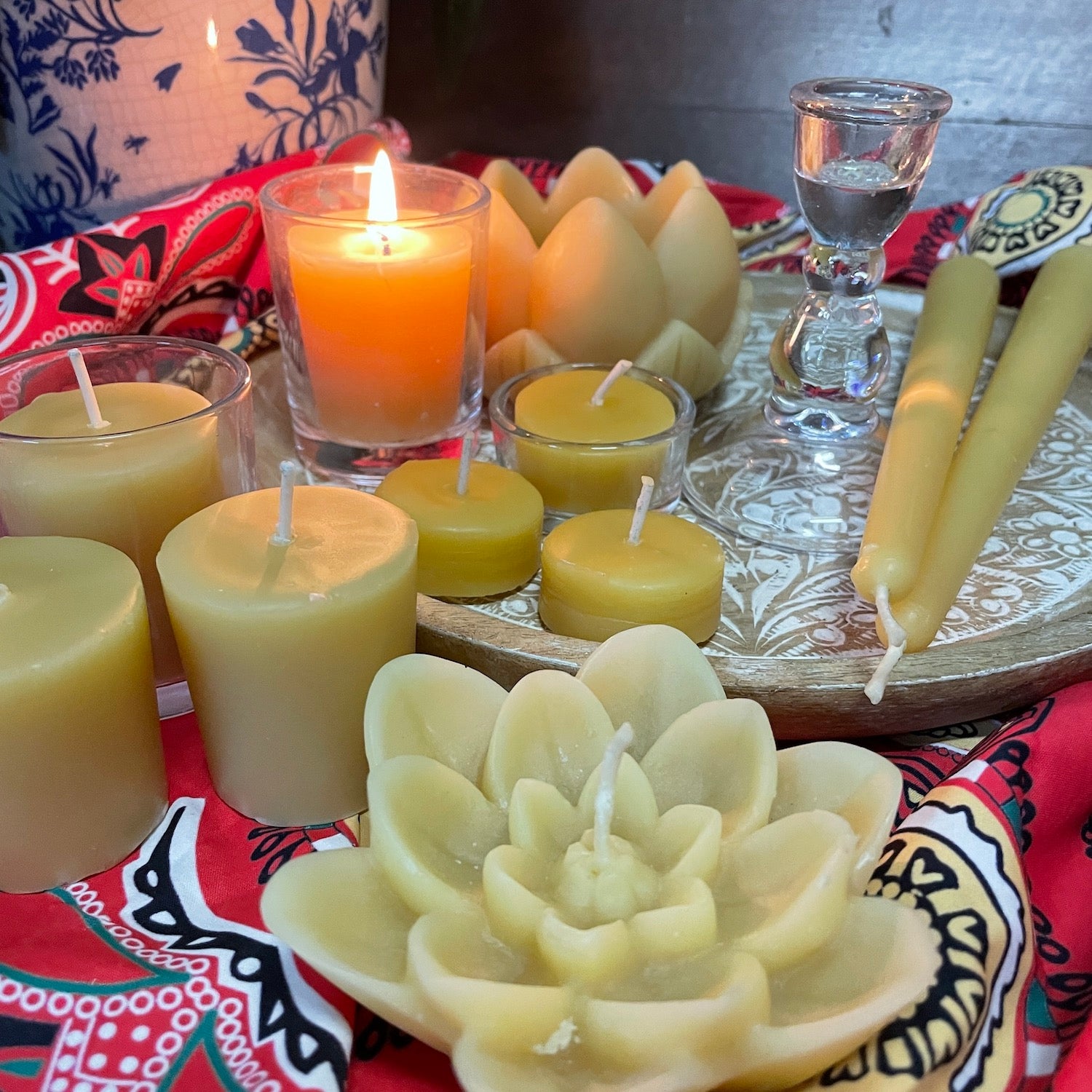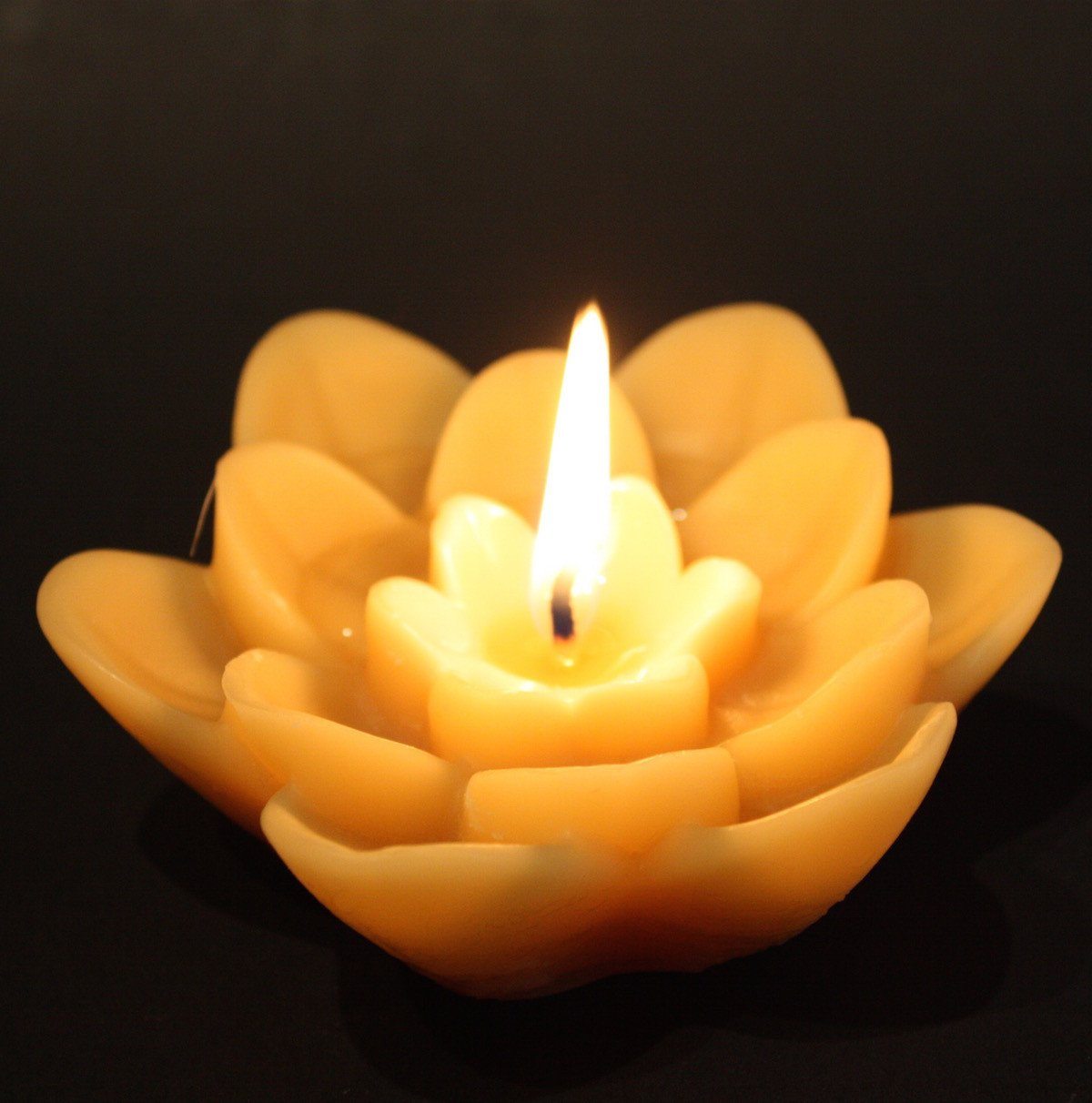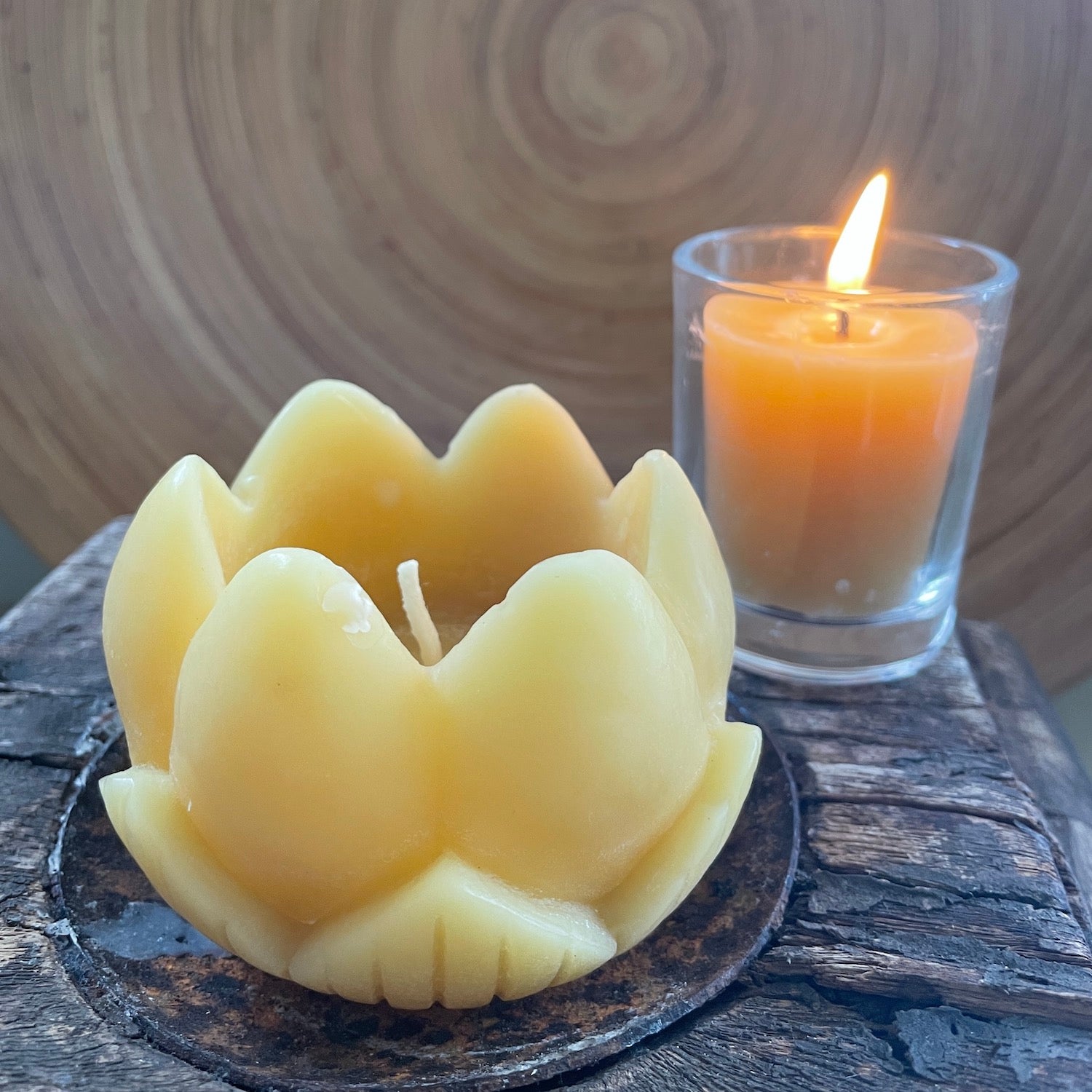 Meditation Beeswax Candle Collection
$65.00 $71.00
( / )
Unavailable
Please select all options.
For all our friends who meditate we have put together a set of the most popular candles used for meditation and Yoga.
The candles included are hand crafted from our local beeswax. The natural honey aroma will fill your room but not "attack" your senses. The key to relaxation.
All our candles have steady flames, not a distracting "flicker". Hand crafted to last many times longer than other types of candles due to our traditional making methods.
Which candle?
If you meditate for 10 minutes, light the taper candle. If you would like to add a lotus to add a point of beautiful focus. Long, quiet contemplation? Our votives will light the way.
This pack includes:
1 x Pair of classic tapers- for your mediation. 6 hours burn time each.

1 x Single Lotus candle- up to 15 hours of candle light.
1 x Floating lotus candle- up to 4 hours of candle light.
4 x 12-14 hour votive for those days you need candle light to light your whole day (or  night)
1 x Glass candle stick/taper holder
2 x Glass votive holders.
3 x Tea lights (4 hour ) with glass holder

Meditation candle set : $94.50    Normally $104.50 save $10.00

Packed in a kraft box and sealed with washi tape- perfect gift.