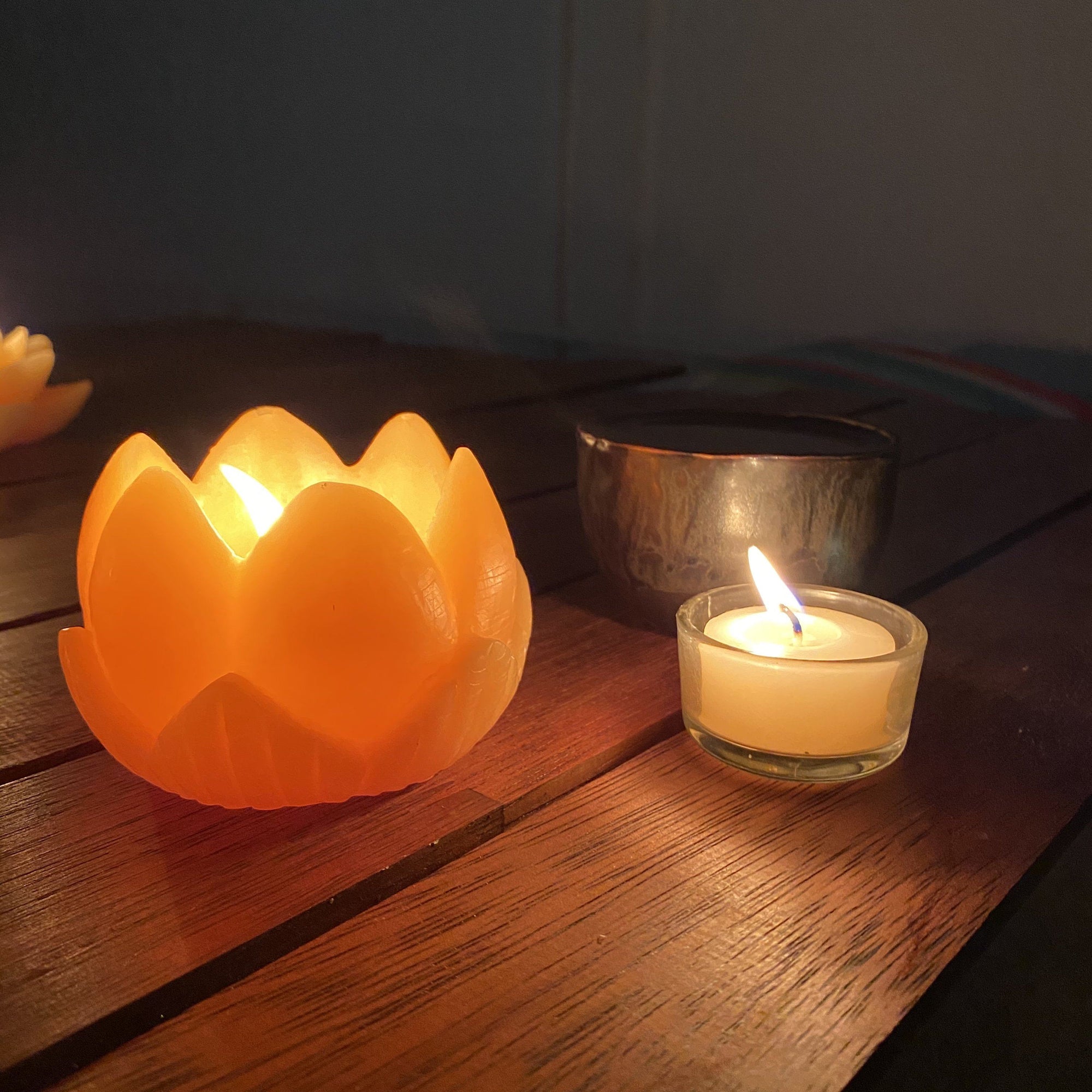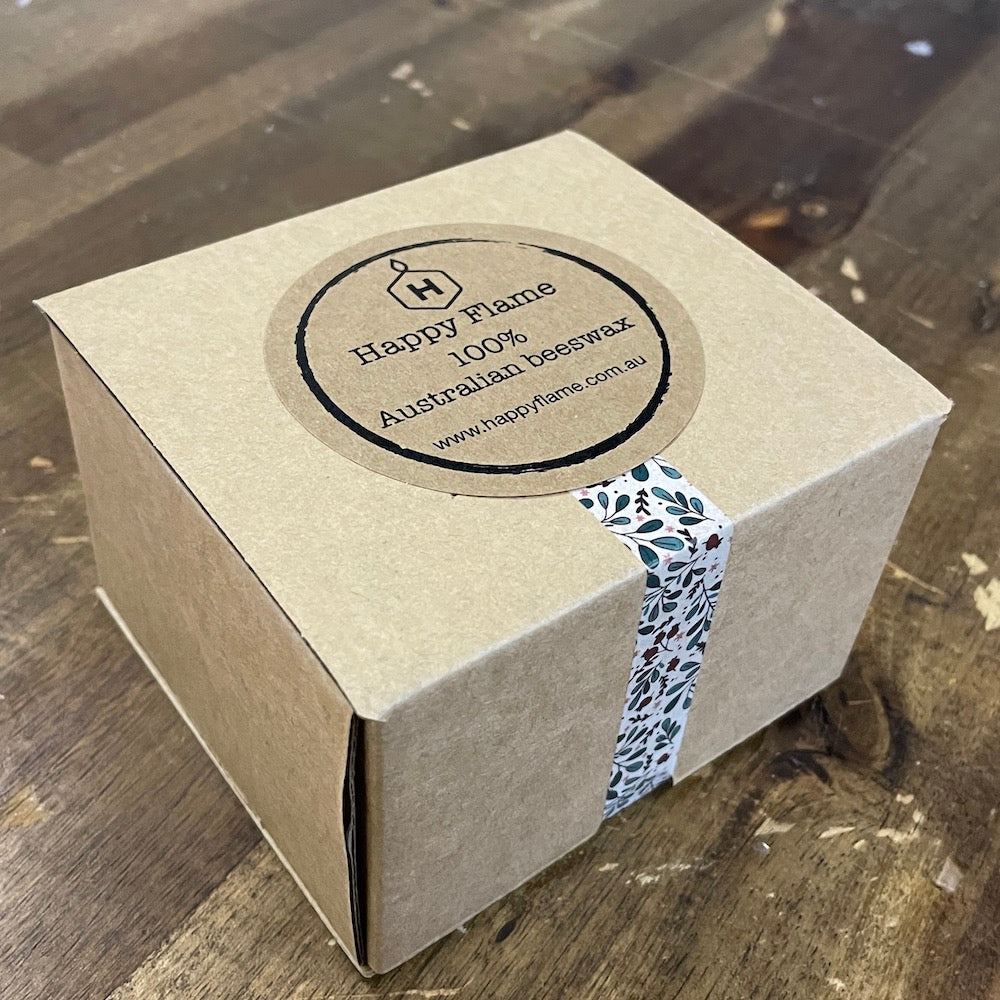 Lotus Beeswax Flower Candle
Please select all options.
The Lotus means so much for so many. Some see it as the symbol of enlightenment , to others it resembles the purification of the spirit.
Each one of our Lotus candles are hand made of pure beeswax to show our respect for this amazing flower.
Perfect for so many occasions- decorate your spaces for a special event, add this candle to to the dinner table and turn out the lights or use them on your personal altar. 
The lotus candle is 9 cm wide, 6 cm tall. Burn time of over 15 hours of beautiful, warm candle light.
The lotus shape does not melt all the way through to the outside so, once the candle has finished, you can pop in one of our tea lights and glass holders to light it up again.

✓ 100% our Local Australian beeswax
✓ Hand crafted by us (Happy Flame)
✓ Cotton Wicks - no metal

Kind on sensitive noses and the planet.
Beeswax Lotus candle natural yellow:   $24.50
Comes in a kraft cardboard gift box with Washi tape.