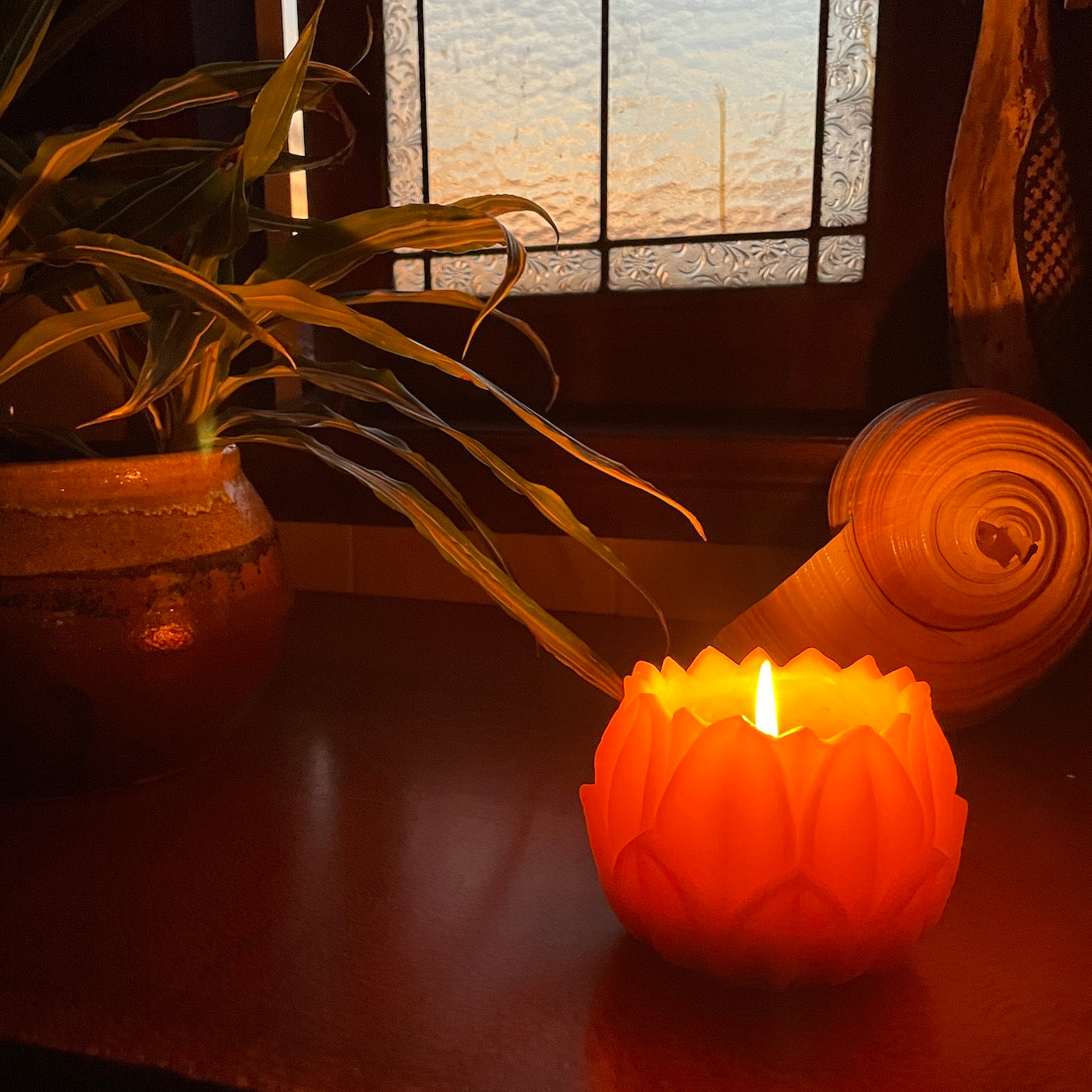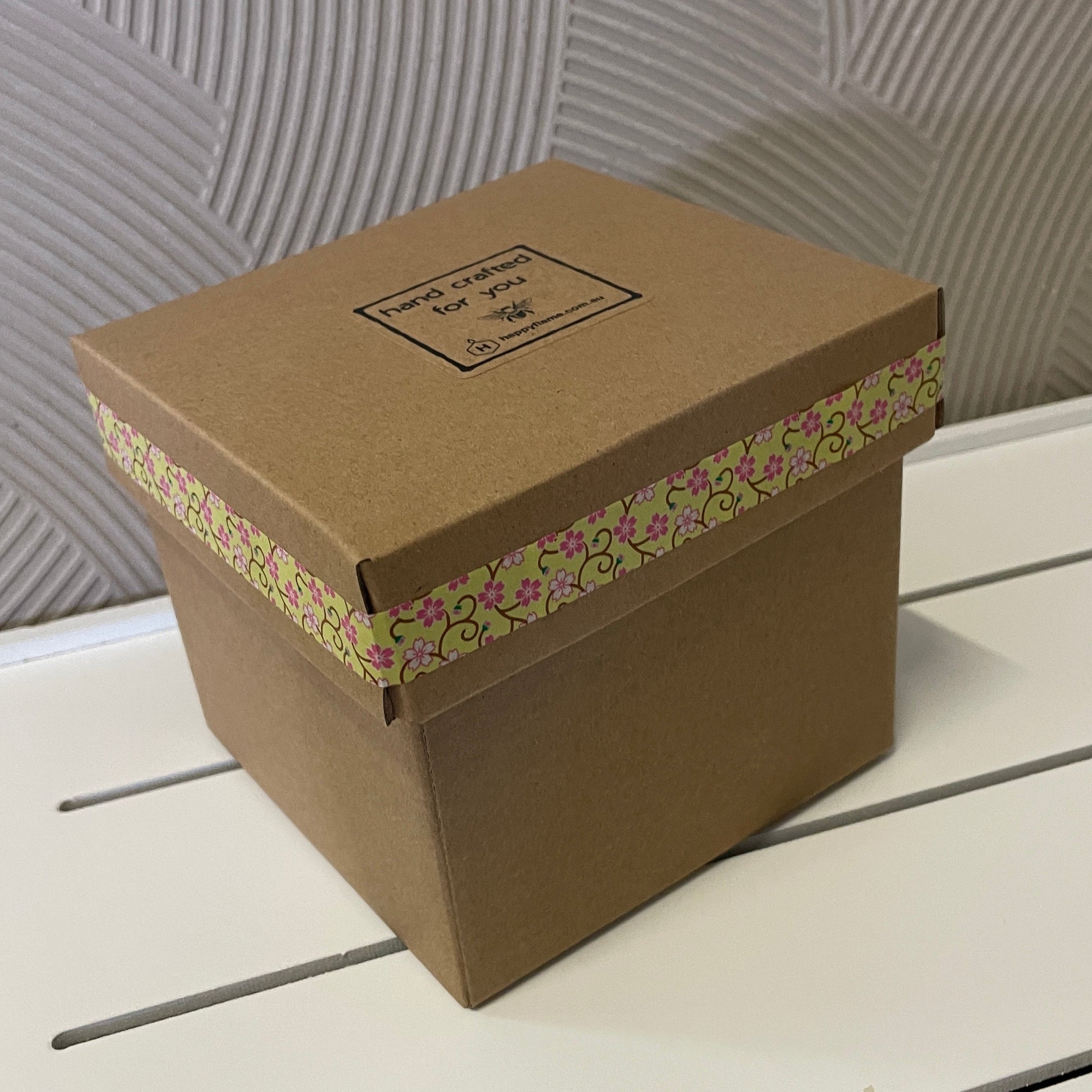 Large Lotus & Water Lily Beeswax Flower Candle Lantern
Please select all options.
This lantern creates an amazing light in the classic lotus shape. Perfect for outdoor living as it shelters the candle inside from the wind.

The lotus is associated with purity, spiritual awaking. The colours are important, the pInk/magenta being the supreme lotus. The red lotus is associated with the heart, love and compassion. 
We have made this Lotus as a lantern so the outside walls doesn't melt.  We include three tea lights and a glass holder to light up the lotus.
Natural beeswax yellow or choose from a range of colours created from natural based dyes.
10 cm high x 13 cm wide, pure beeswax, presented in a kraft gift box sealed with washi tape.

Large lotus/ Water Lily lantern, 3 x tea lights and glass holder included:    $39.50