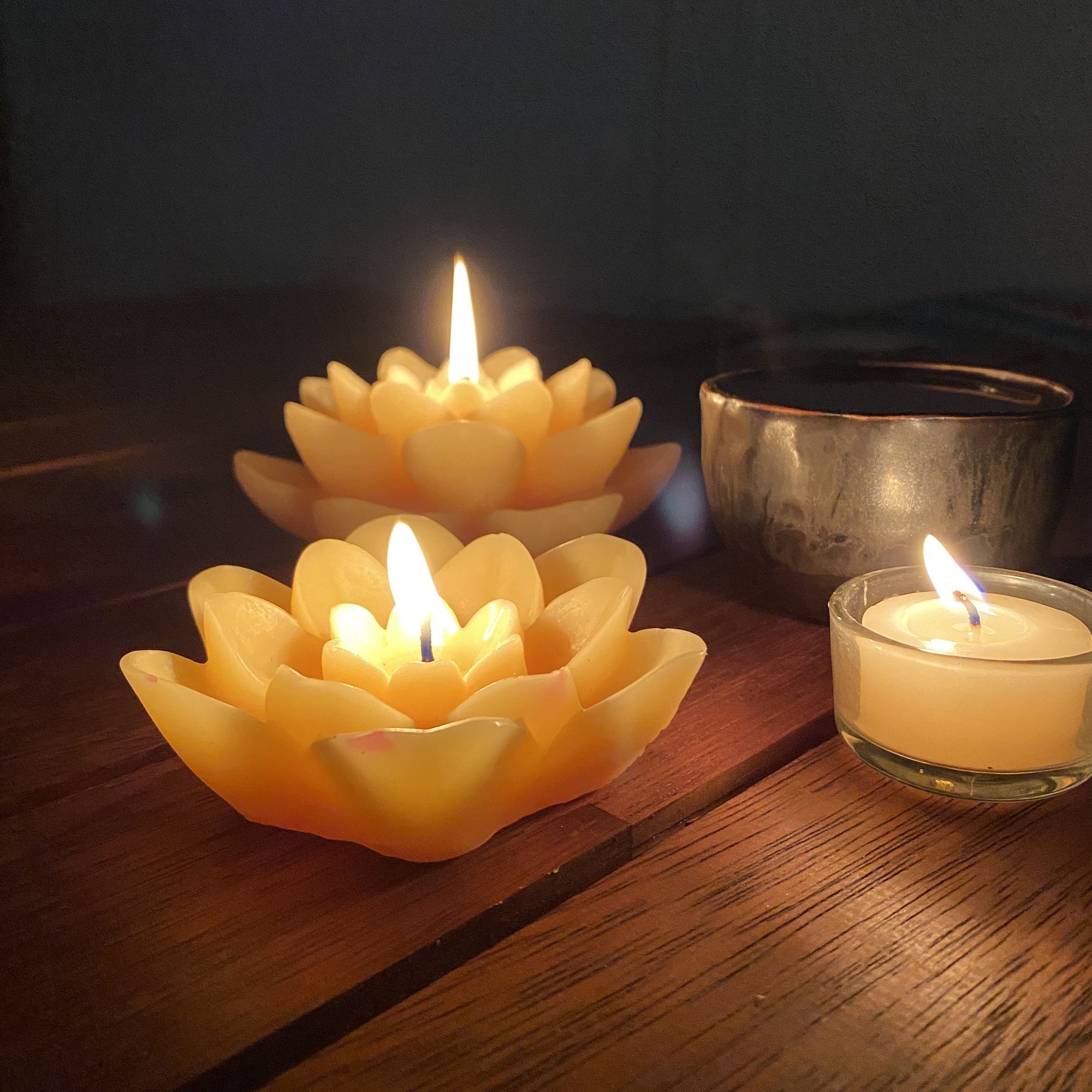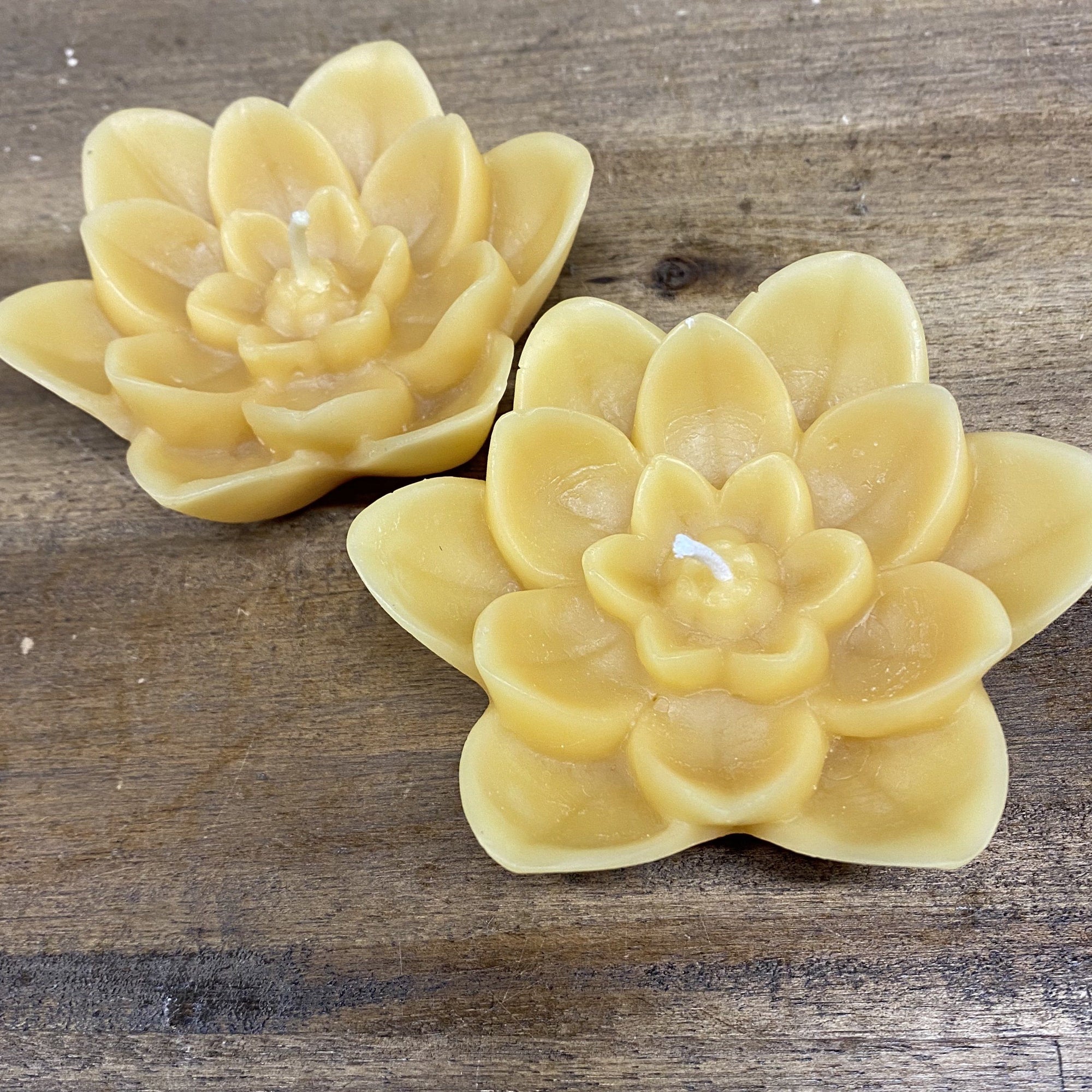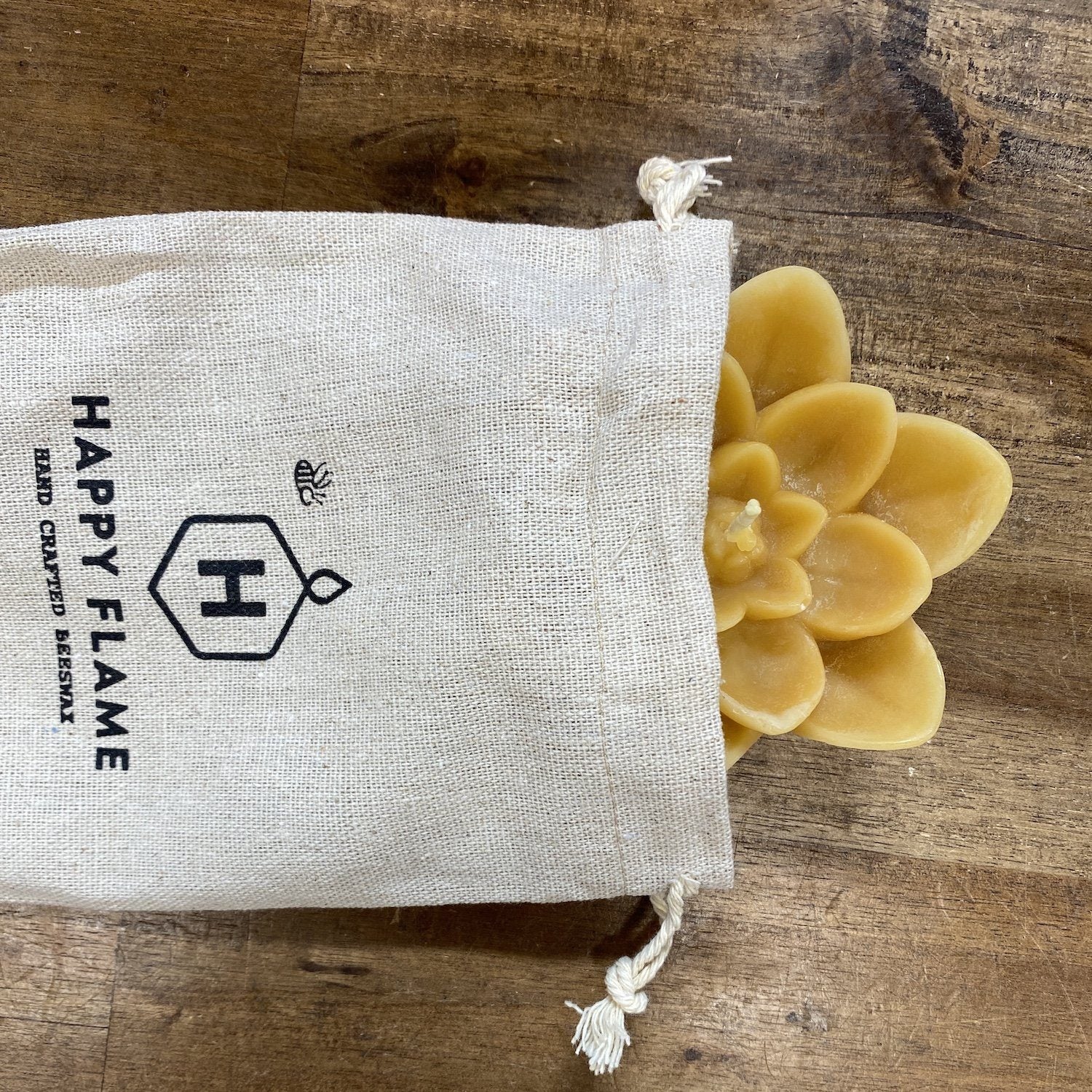 Floating Lotus Beeswax Flower Candle
Please select all options.
Our floating Lotus flower is quite simply beautiful.  The petals branch out from the wick in three "layers". 10 cm wide and 3.5 cm top-to-bottom. Perfect floating in a  bowl on a dinner table  or place on a plate... both wonderful to watch. Burn time is about 4-5 hours.  After the candle is burnt, you can pop a tea light into the middle of the outer petals, which don't melt.
✓ 100% local Australian beeswax
✓ Hand crafted by us (Happy Flame)
✓ 100% Cotton Wicks
✓ Kind on sensitive noses and the planet.
10 cm wide and 3.5 cm. Burn time 4 hours

The lotus come in one of our linen bags.
1 x Floating Lotus candle:  $12.50

2 x Floating lotus candles: $22.50