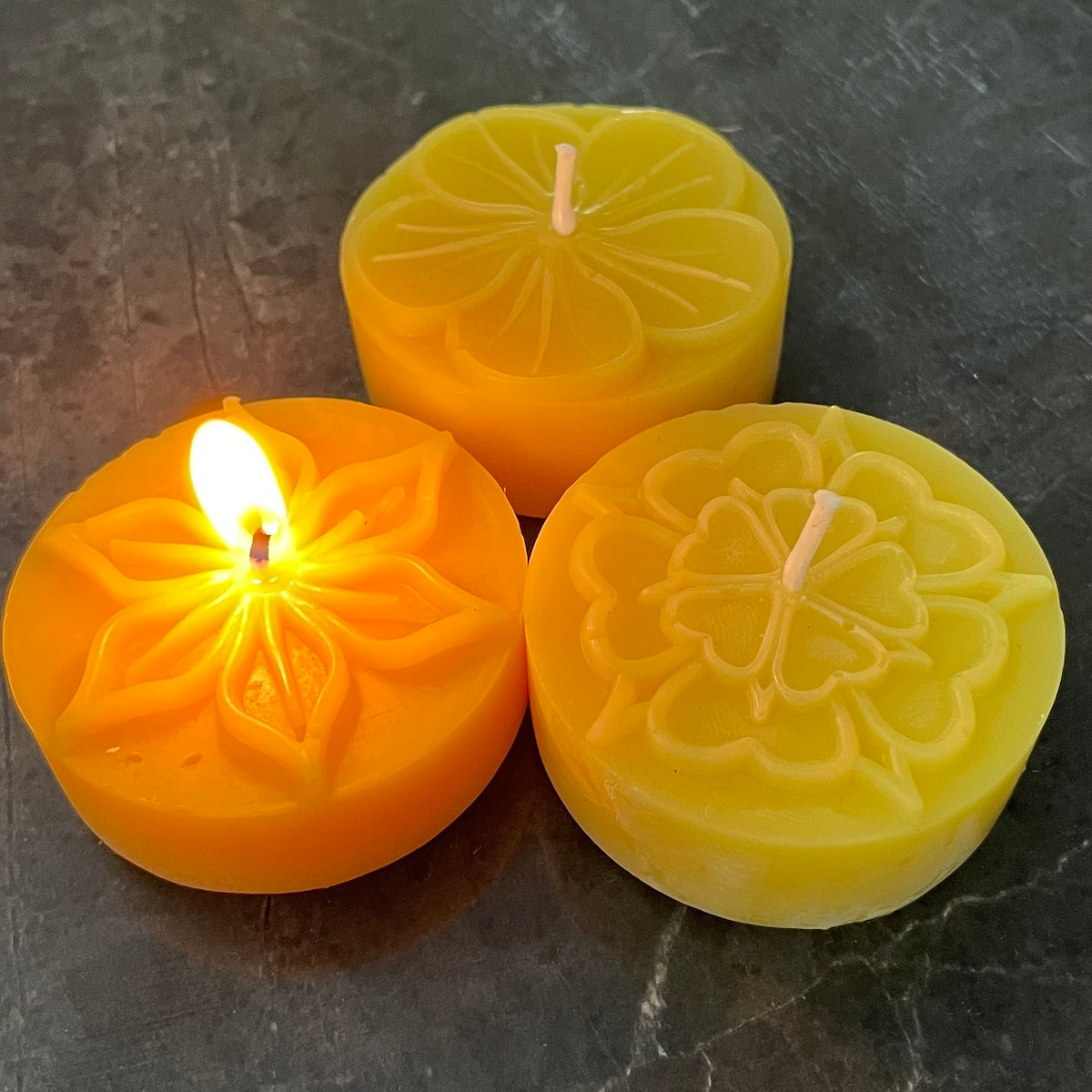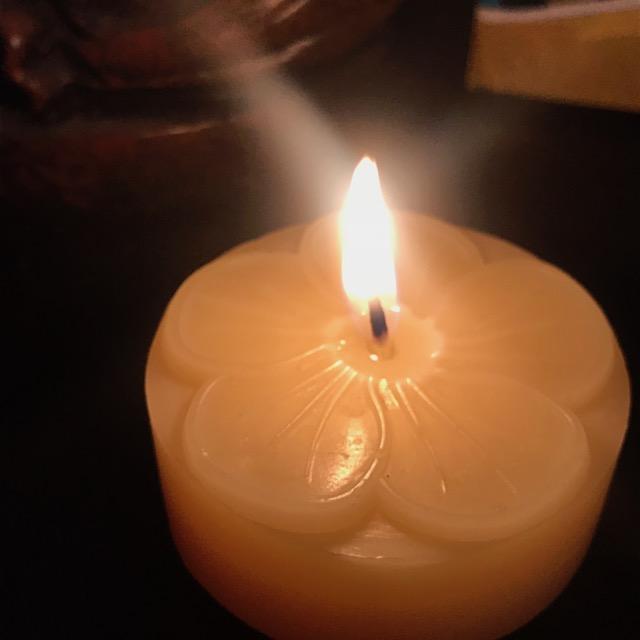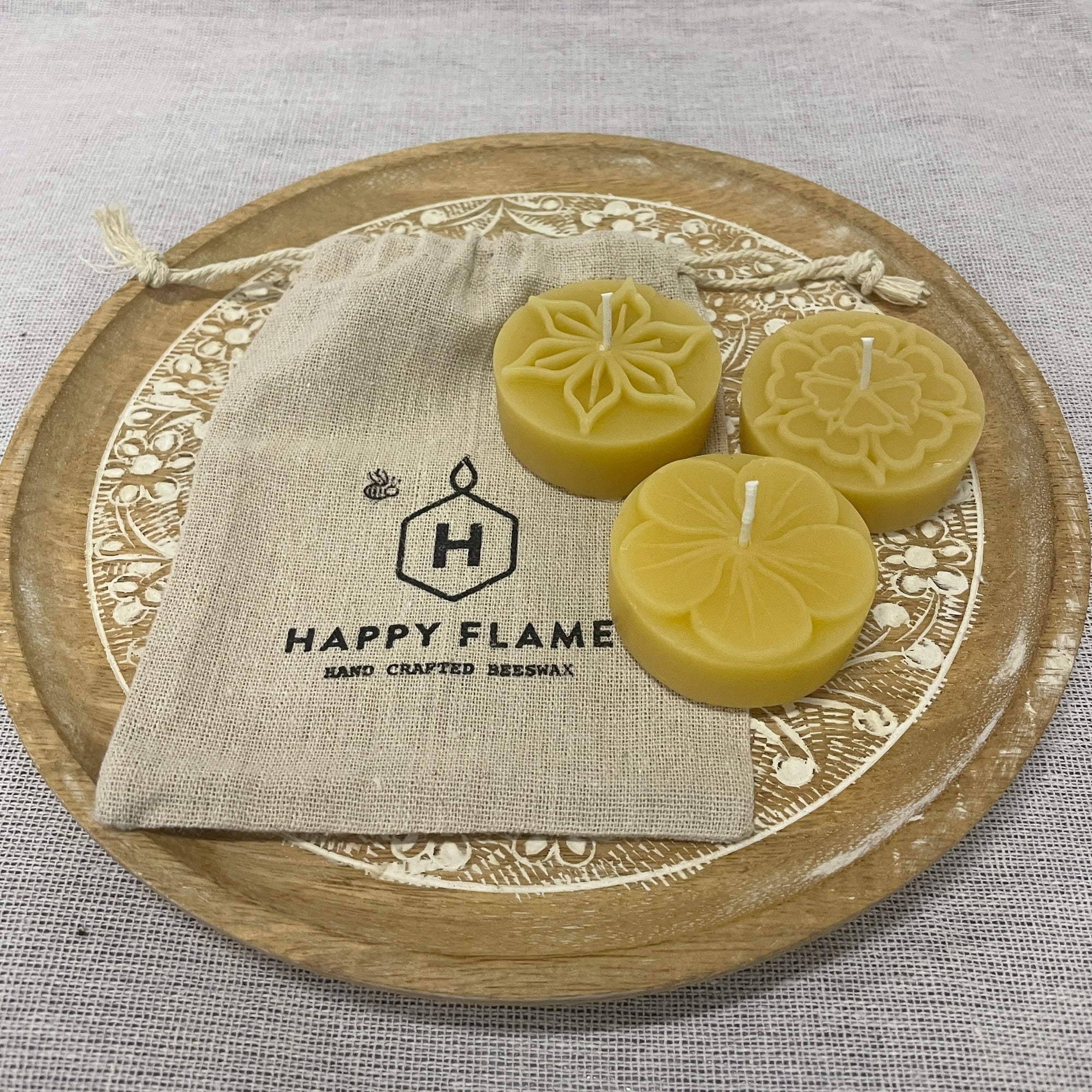 Set of 3 Embossed Meditation Beeswax Candles
Please select all options.
The embossed flowers on each of the candles makes them very special. A freestanding candle (no need for a holder), they are perfect for times where you need to focus on the light, or fill your rooms full of light.
There are three different flowers the lotus, frangipani and mandala heart flower. The embossed detail is deep and sharp, beautiful.
Made from our local beeswax the yellow colour gives a wonderful contrast to the patterns. The candles burn within themselves so no dripping. We burn them on a plate as they burn all the way to the bottom of the candle.
Aperfect gift for your friends and family as they come in a gift box.

Each candle is 5.5cm wide and 3 cm tall. Burning times are approximately 12 hours each.

Set of three embossed candles in one of our linen gift bags: $29.50