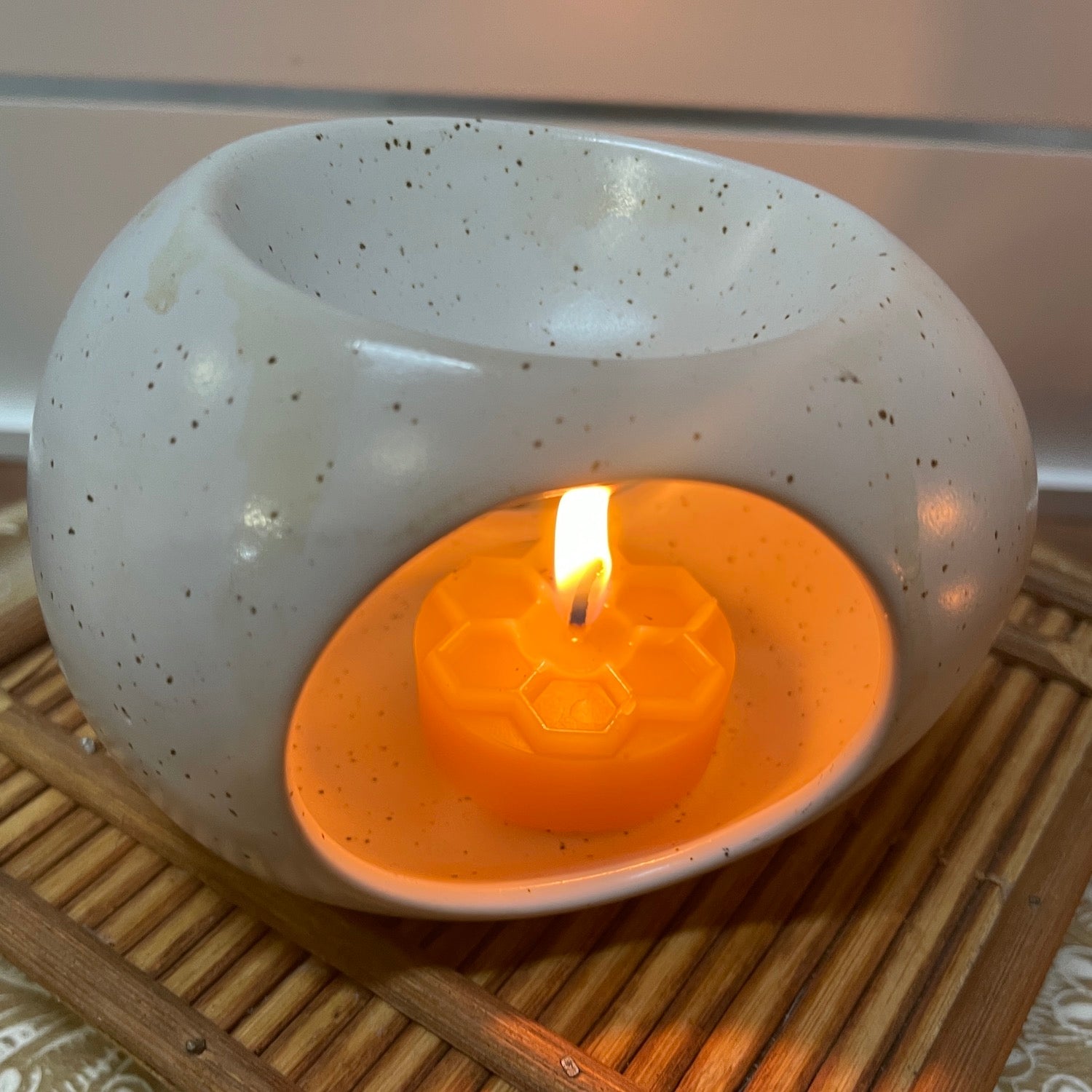 Ceramic oil warmer
Please select all options.
For those who like to warm oils for aromatherapy we have found this cute ceramic oil warmer.
We recommend adding water and a few drops of oil in the top of the holder. Comes with one of our small  tea lights to warm the oil/water. We recommend a 1- 2 minutes burn of the candle and then extinguish. This will create enough heat to warm the oil and disperse the oil fragrance. 
The holder is the beautiful white colour with eg shell brown dots.
Size: 10.5cm long  x 7 cm tall.