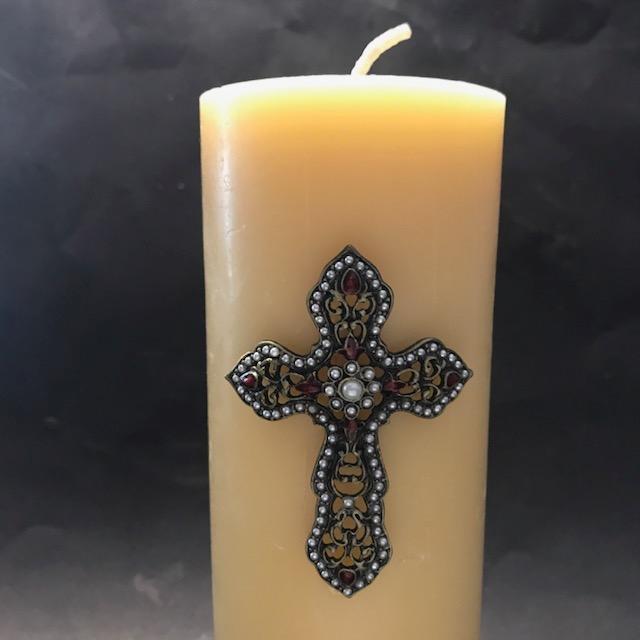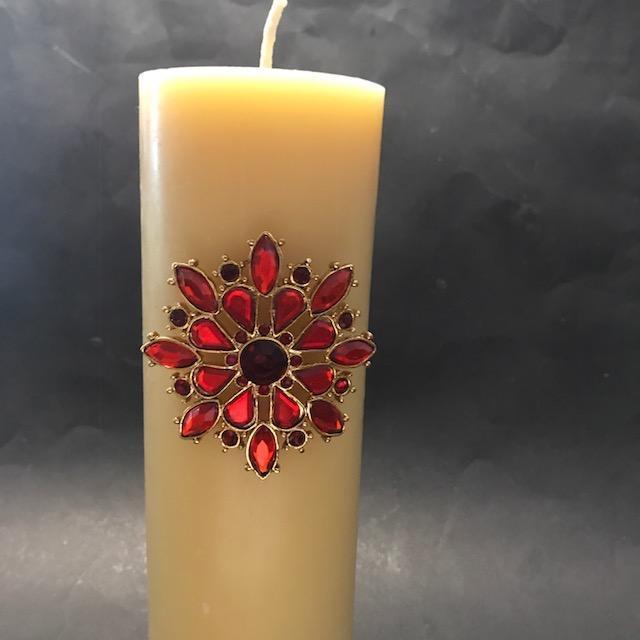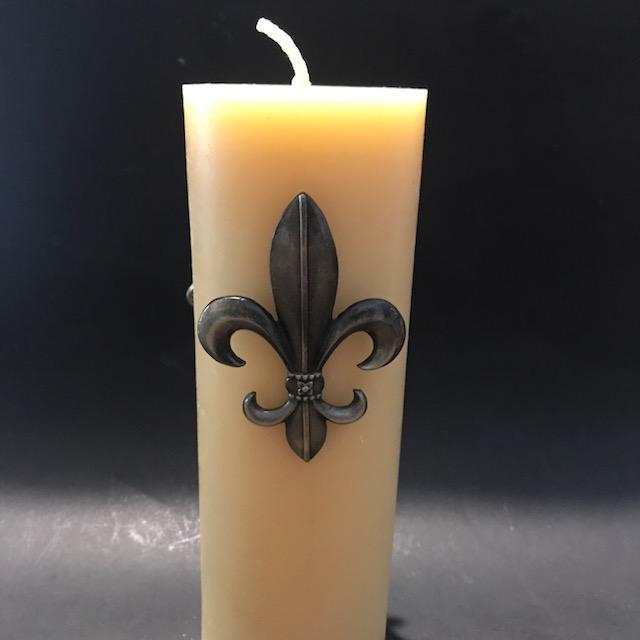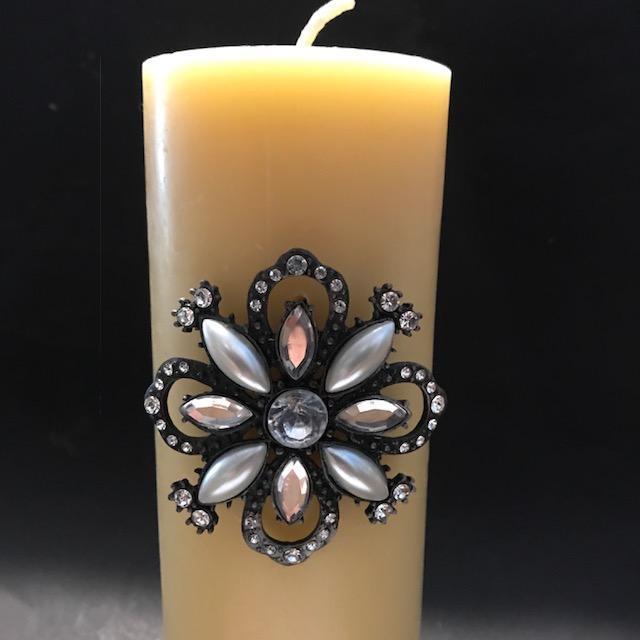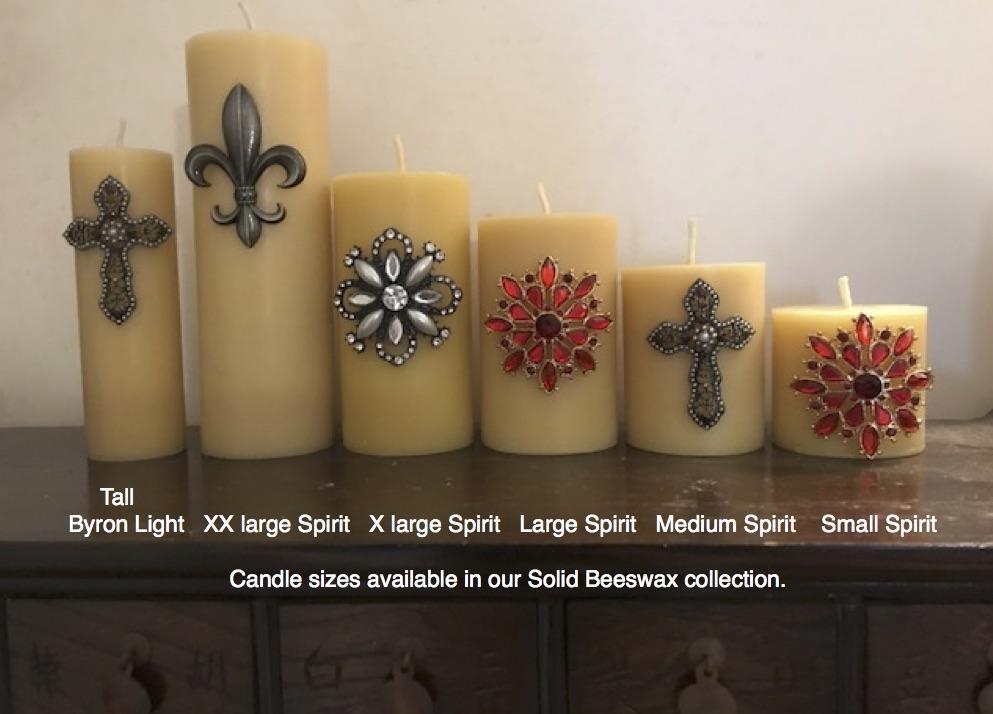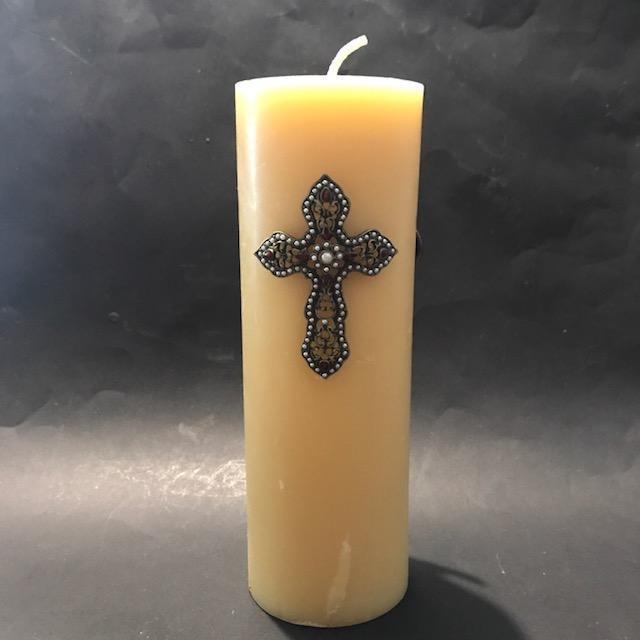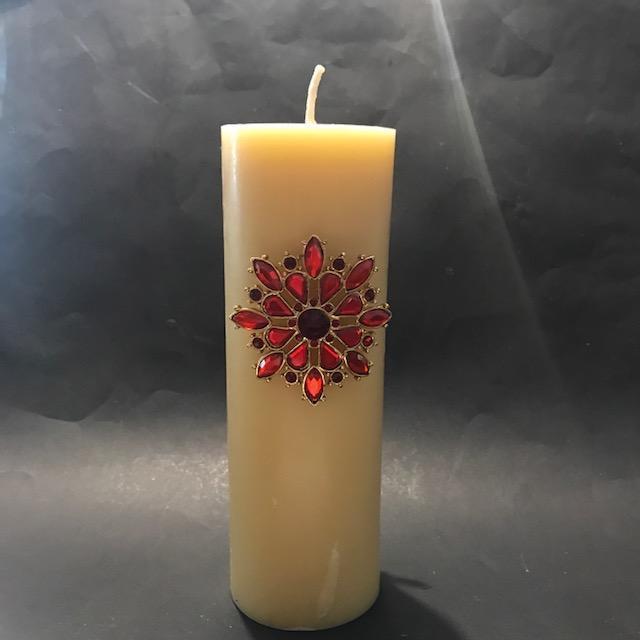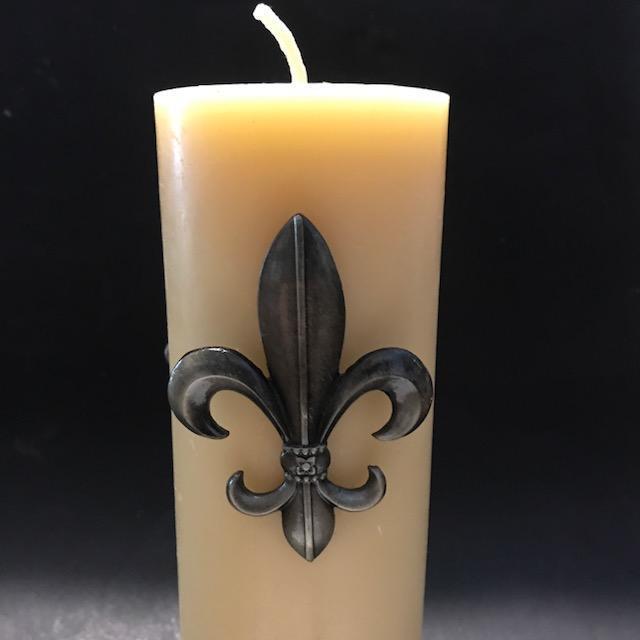 Beeswax Candle Pin Decorations
$7.00 $14.00
( / )
Unavailable
Please select all options.
Our candle pins will add an extra beauty to your candles. Whether it is for a special occasion or just to add a little "sparkle" to you world we hope you enjoy the pins.
Quality. These are metal pins made to last. When you hold them you can feel the weight and see the detail in the designs. 
Four available: The Fleur do Lis, the cross, "Sun burst red", and the "pearls and diamonds".
Choose your pin and then select the candle to match. We recommend the "Spirit of Byron" candles which are 7 cm wide but the Cross also works well with the tall "Byron Light" candles.
Candle Pins are at a special price:  $9.50 
Fluer de Lis: 6cm wide x 8 cm tall
Cross: 5cm wide x 7cm tall
"Sun burst red": 6.5cm wide x 6.5 cm tall
"Pearl and diamonds": 7 cm wide x 7 cm tall
Select a candle here in our Solid beeswax candle collection.