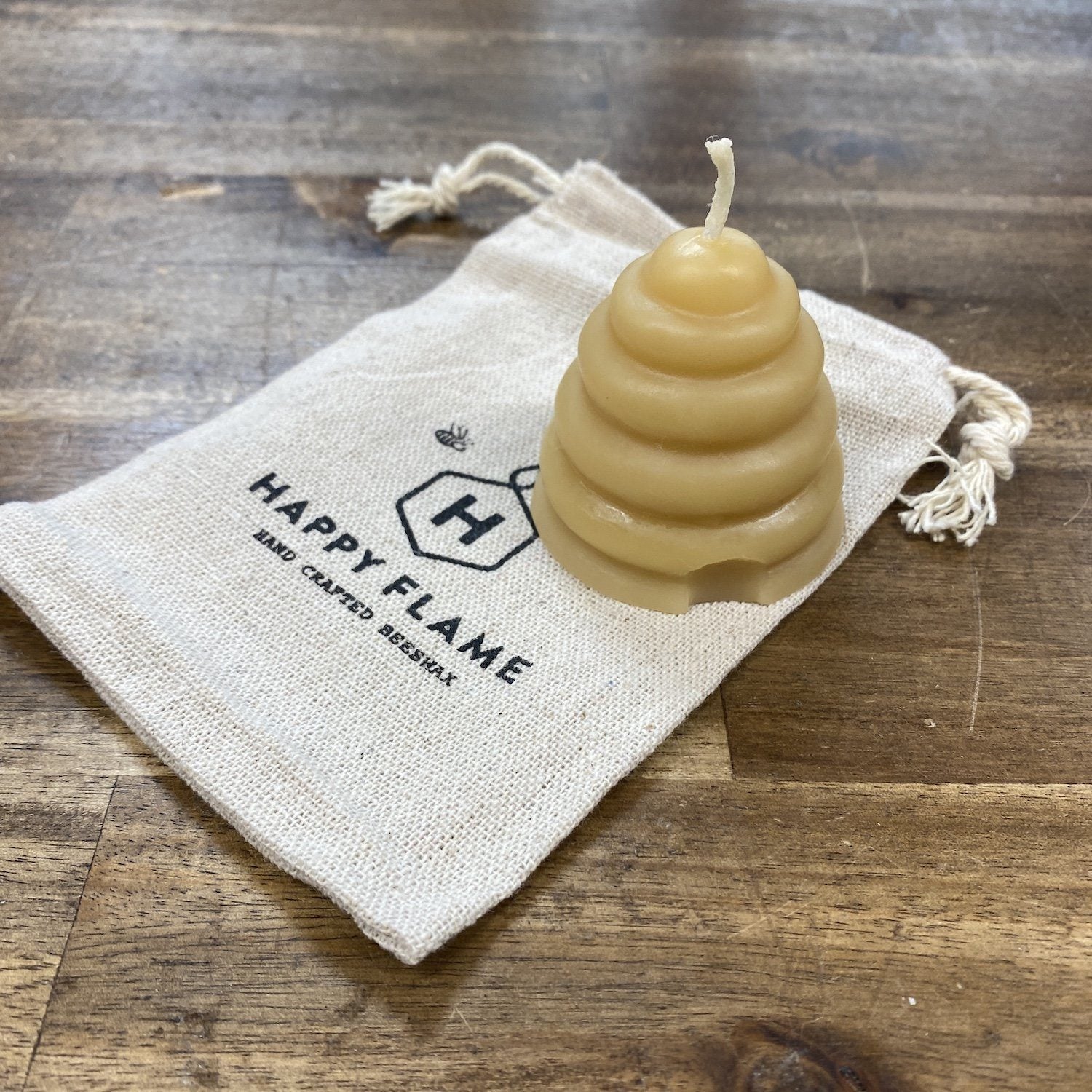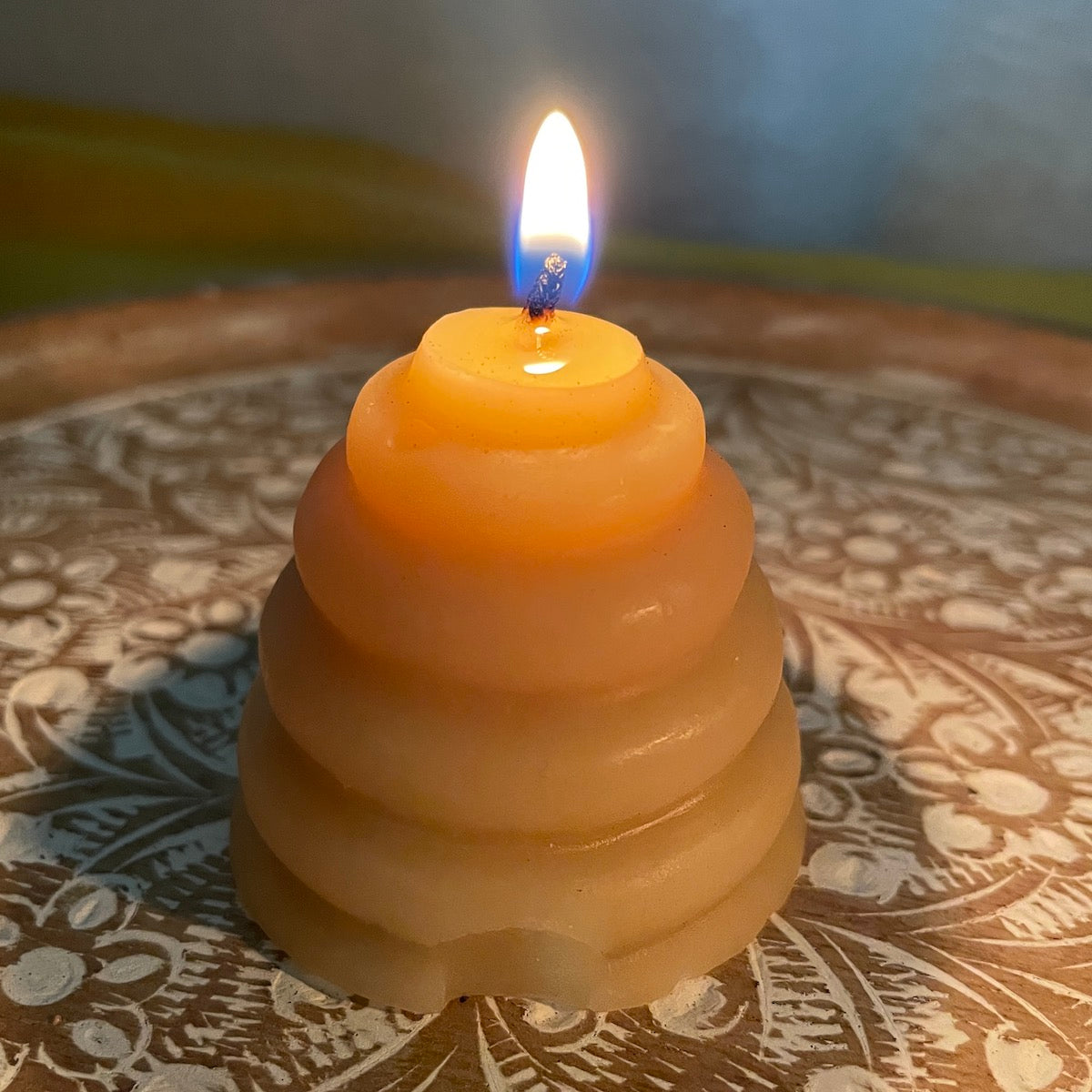 Beehive Skep Beeswax Candle
Please select all options.
Beeswax Beehive "Skep" candle:
This little candle is an ideal on the dinner table or to keep you company while you read a book. Sit it on plate (no holder needed) and it burns for about 7 hours with a bright happy flame.
Available in a bag of 3 or individually.
The packs come in a reusable cotton bag, so great as a gift idea too.
✓ 100% Local Australian beeswax
✓ Hand crafted by us (Happy Flame)
✓ Cotton Wicks - no metal

Kind on sensitive noses and the planet.
Each candle is 5cm high x 4.5 cm wide
3 x Beeswax beehives in our linen gift bag:    $24.50