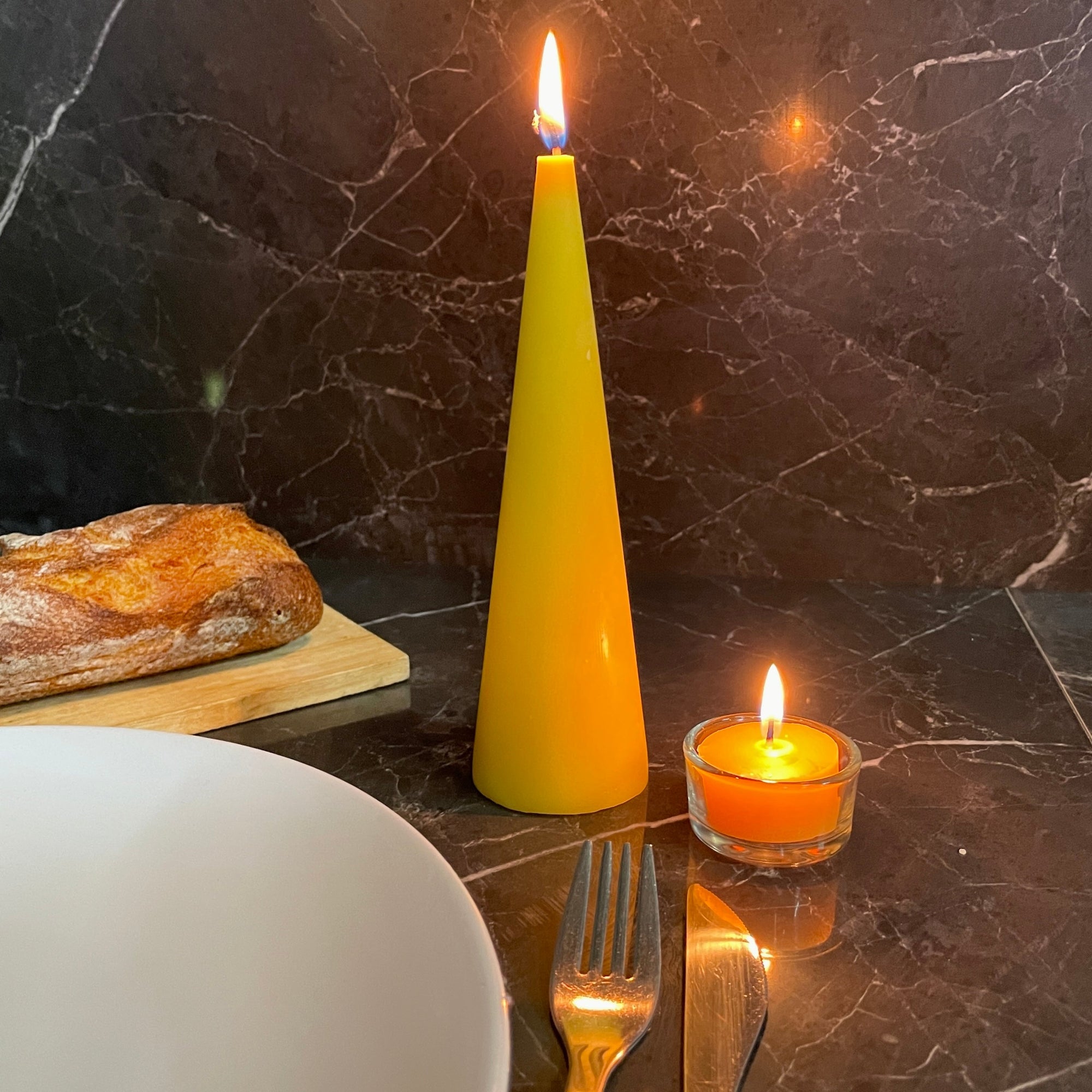 The Aspire - Cone-Shaped Beeswax Candle
Please select all options.
One of our new candles in our Designer collection. The "Aspire" candle has  a  beautiful modern shape to decorate all your spaces. With a height of 21cm it is perfect to light a entire dining table. A nice wide base it sits firmly, so no candle holders needed.

Made not to drip (see the photo with the half burnt candle, no drips), when standing straight. I would put it on a plate towards the end, as it burns all the way to the base.
Made of of our local conventional beeswax, the aroma is amazing. Floral, honey aroma, just what the bees puts in.
21cm high x 5cm wide at the base.
Long burning time of over 45 hours
The "Aspire" candle is $29.50 each
2 x "Aspire" Candles: $55.00 for a pair
Quick FAQ checklist:
✓ Local Australian beeswax
✓ Hand crafted by us (Happy Flame)
✓ Cotton Wicks - no metal
✓ No palm oil
✓ No canola oil (GMO)
✓ Chemical free beeswax
✓ No chemicals used in cleaning beeswax
✓ Honey Aroma, only what the bees put in
✓ 100% Happy Guarantee
Kind on sensitive noses and the planet.