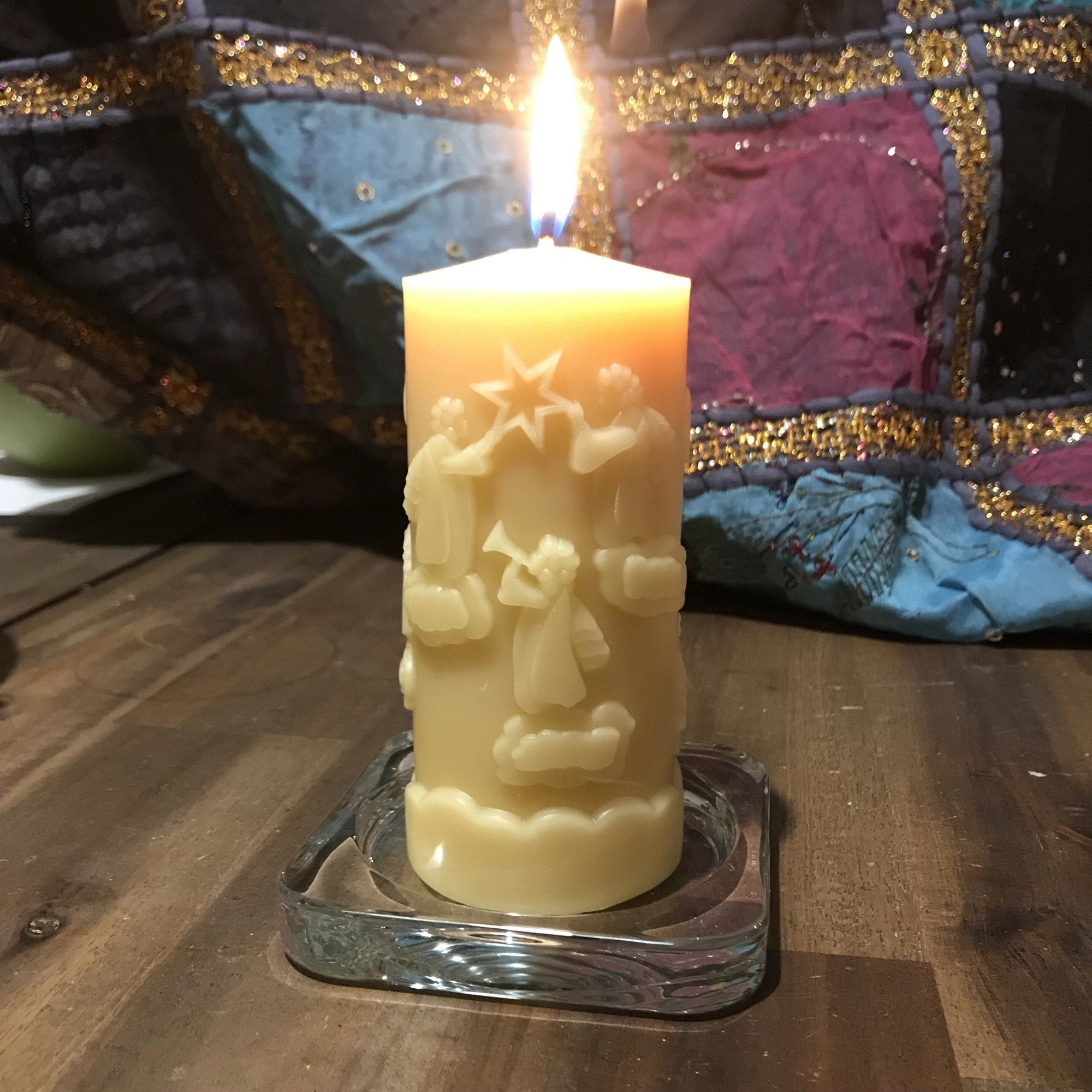 Angel Beeswax Candle
Please select all options.
Beeswax is unique in that it can "hold" detailed designs. The smallest lines, beads, ridges and dots can be created. No other wax holds these details like beeswax.
This candle is one of our new collection that shows the beauty this detail can create...not just on the surface, this design is 3 mm deep.
This one we call the Angel candle. A beautiful design that makes you smile. Angels floating on clouds holding up stars and the moon. Perfect for Christmas or baptism  candles.
A long burning candle burning over 60 hours. Like all our candles, this candle produces a big, bright candle light and of course does not drip or smoke. 
Size: 6cm wide x 13 high cm
✓ 100% local Australian beeswax, nothing added.
✓ Hand crafted by us (Happy Flame) in Australia
✓ 100% Cotton Wicks
✓ Kind on sensitive noses and the planet.