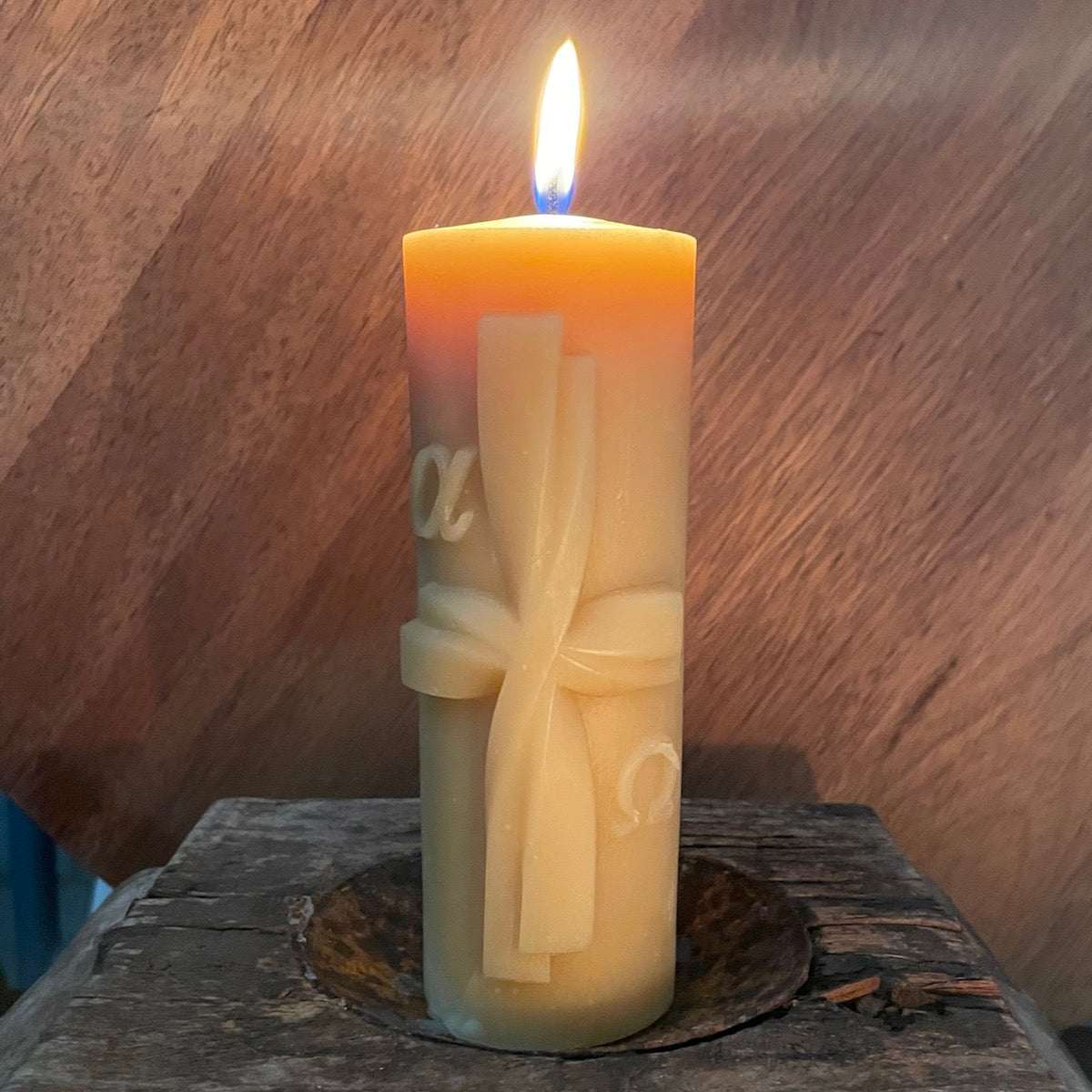 Alpha-Omega Christ Beeswax Holy Week Candle
Please select all options.
Made by request, the Christ candle decorated with Alpha-Omega liturgical symbols for times of worship and Holy Week.

Beautiful detail on this candle, hand made from our local, Australian beeswax. 
✓ 100% local Australian beeswax
✓ Hand crafted by us (Happy Flame) in Australia
✓ 100% Cotton Wicks no metal in our wicks.
✓ Kind on sensitive noses and the planet.
Candle size: 15 cm tall x 5 cm wide
Ideal burning time of 2 hours of more. Total burn time of approximately 60 hours.