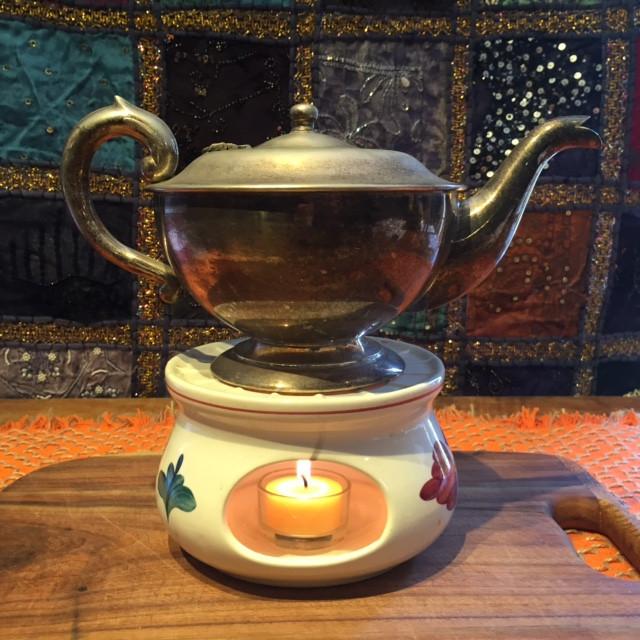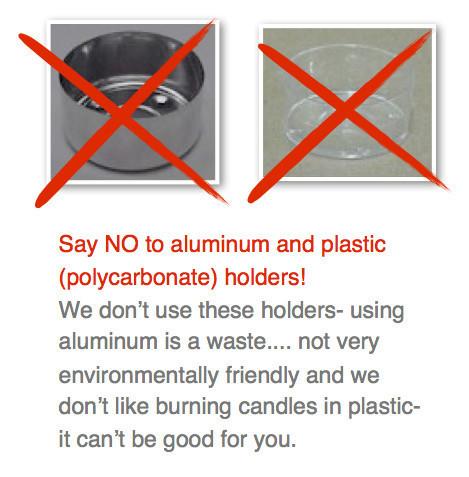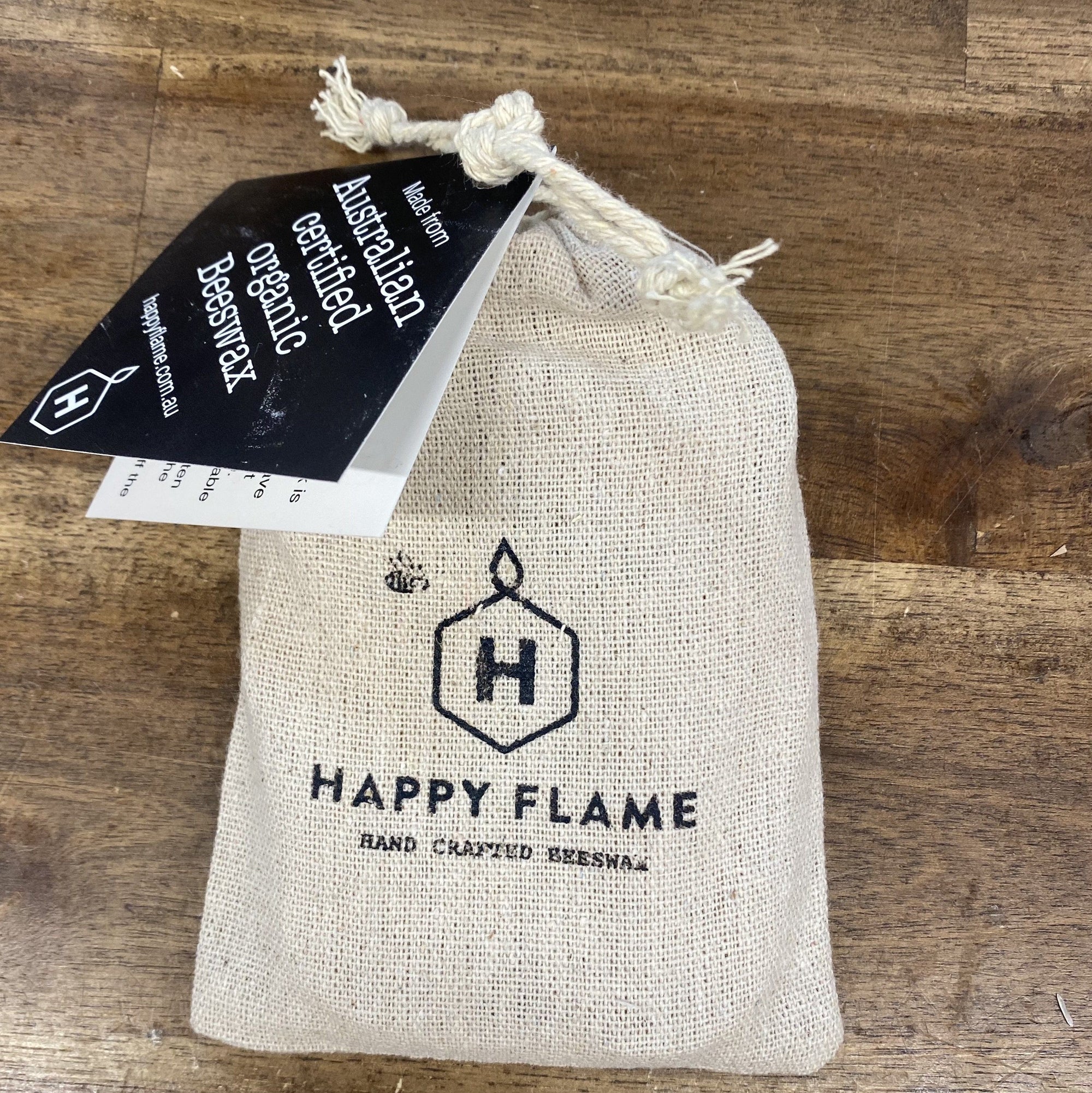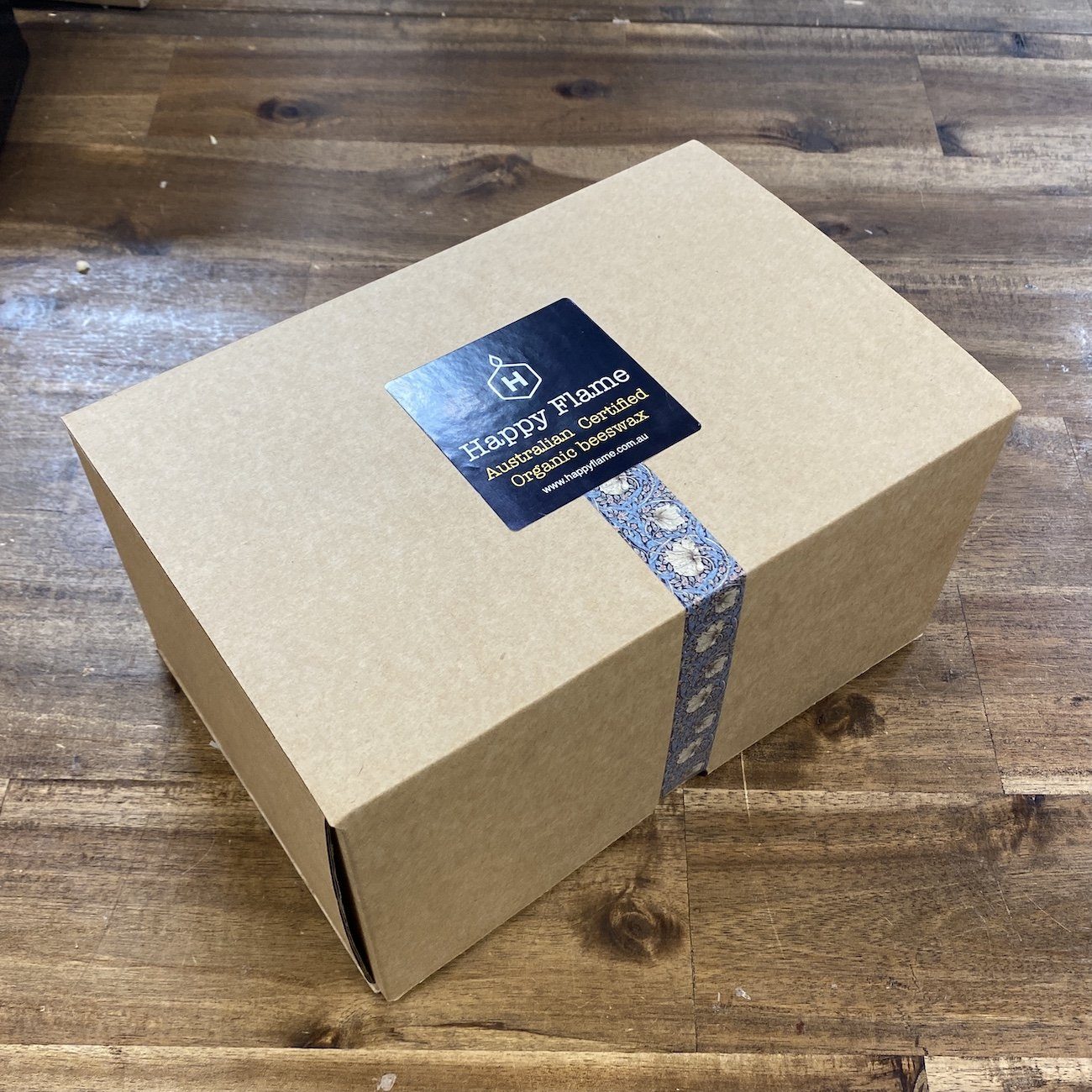 4-Hour Beeswax Tealight Candle
Please select all options.
100% local Australian beeswax. Choose from conventional & certified organic beeswax.
100% Cotton wicks. No metal in our wicks.
Made to burn in our glass holders.  We have 5 different holders to decorate your spaces. Click here for all the glass holder options
We hand make our beeswax tea lights so they have a bright and calm candle light.
Whether you need a candle to keep you company while reading a book or in the bathroom to create a calming light, these tea lights will help.
Like all our candles, these also fill your room with a relaxing aroma. Most of the customers say they buy our candles for the honey, floral aroma. Other beeswax candles filter everything out so there is no aroma, but we keep all the good things in that the bees gather so you too can enjoy beautiful scent nature proves. Chemical free of course so you mind and body is safe.
Since 2016 Happy Flame has hand made beeswax candles in the Northern Rivers of NSW, Australia.
Our beeswax is sourced from the local area and is renown for being the highest quality and cleanest in Australia. We do not add anything to our beeswax. Your candles are 100% beeswax. That means no oils, no additives, and definitely no other types of wax. Our candle wicks are made of cotton, no metals or other nasty materials.
Kind words from our tea light customers:
I love these so much and use almost daily! They have a light honey scent and make the room smell divine. We always light one whenever we're cooking up a storm in the kitchen as it helps dispel strong odours. The soft glow of a candle is good for the soul. I cannot recommend these enough Wendy
Love my tea light candles so much I went back and ordered more the day after my first order arrived. They give off a beautiful and steady light. Thank you! Adele
Sustainable candle wax and eco friendly
The only eco-friendly, sustainable wax for candles.
Beeswax is the candle wax that nature provides for us. The bees create the wax and we harvest it with little disruption to their hives.
When the honey and beeswax is harvested it is only the excess the bees have made taken. In doing this, the bees continue to thrive and create more honey and wax. This ensures that the beeswax is truly a sustainable candle wax. Other candle waxes are created using chemical processes, not good for you or the environment.
There is more information here (click link) about how other candle waxes are made and why beeswax is a better choice for your health.
Certified organic for a chemical free experience.
If you would like to ensure that your beeswax candles are 100% chemical free, we offer candles made from certified organic beeswax.
We have two beekeepers that are Certified organic, and we (Happy Flame) are also a Certified organic processor so you know the beeswax truly organic.
Our beeswax is certified to be chemical free by a third party, Australian Organic. You will know will know the ACO logo. They are Australian largest certifier and best known.
The difference between our conventional and certified organic beeswax is shown here (click link)
Frequently Asked Questions
Is there a minimum time I should burn the tea light candles?
Minimum ideal burn time is 90 minutes: Tea lights were originally made to keep pots of tea warm over a number of hours. So, for their original purpose they were burnt all at once, that is one burn for 4 hours. These days tea lights are used for many reasons, but we recommend that you burn your candles maximum twice, ie 2 hours each time, to use up as much as the beeswax as possible.
Do these the tea lights need a glass holder to burn in?
Yes, our tea lights are made to burn in our glass holders as the candles will overflow int the holder as they burn. If you prefer a free standing candle (without the need for glass) we have small and large pillar candles to help. Click on this link to go to our pillar candle range.
Reviews from people who use these candles: