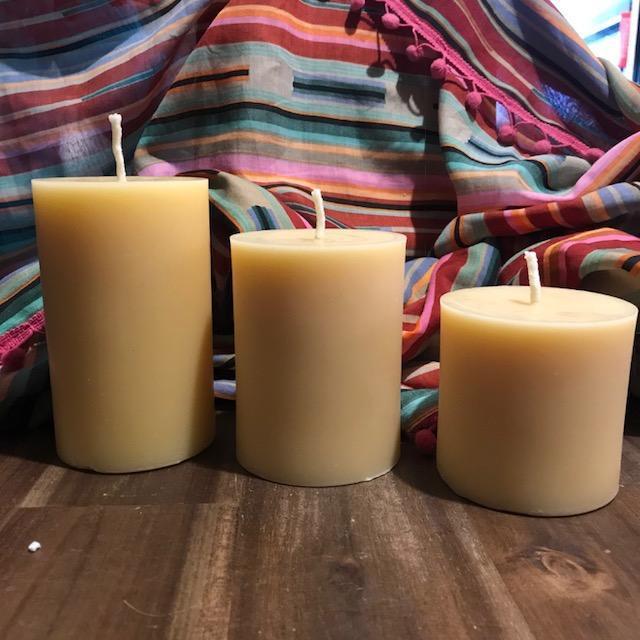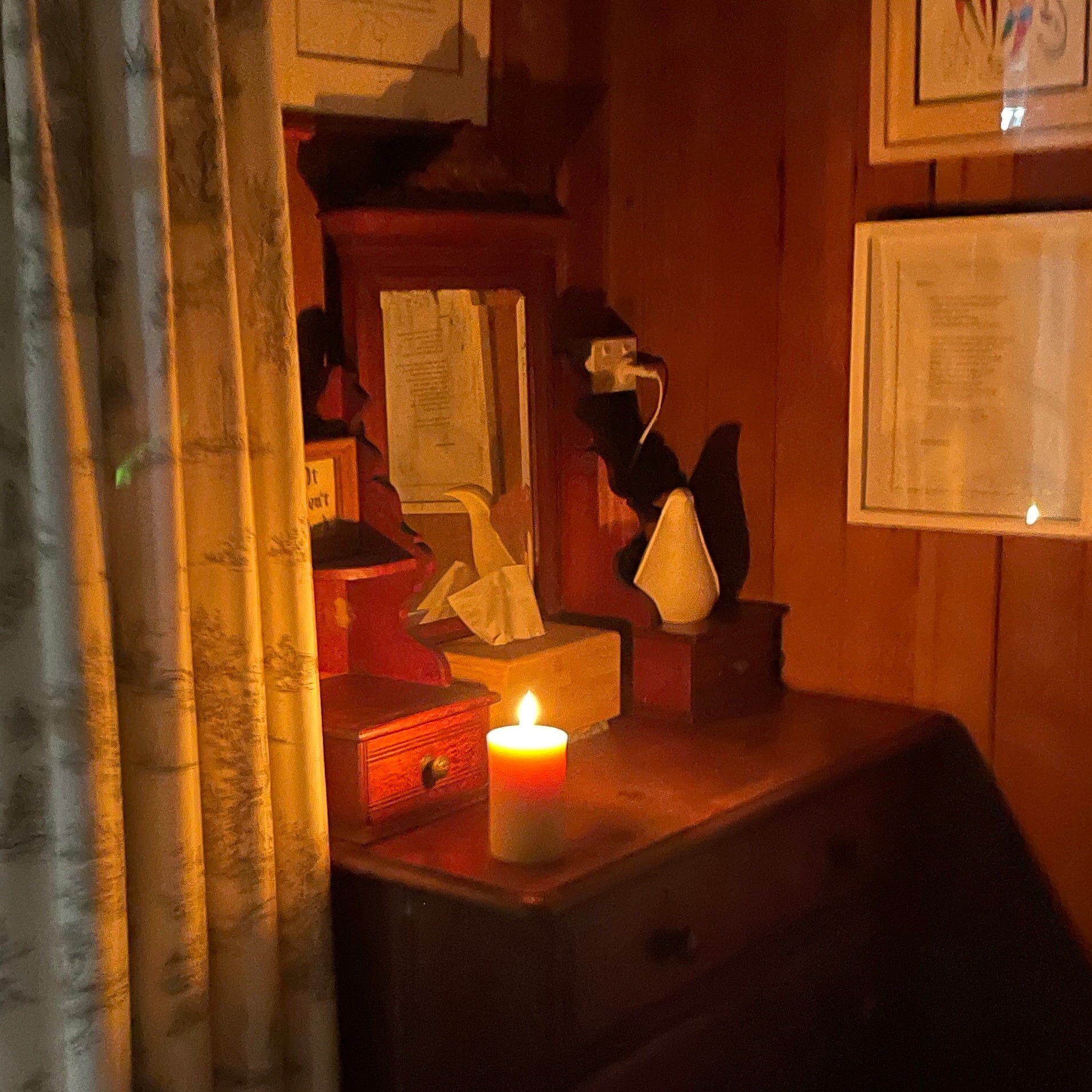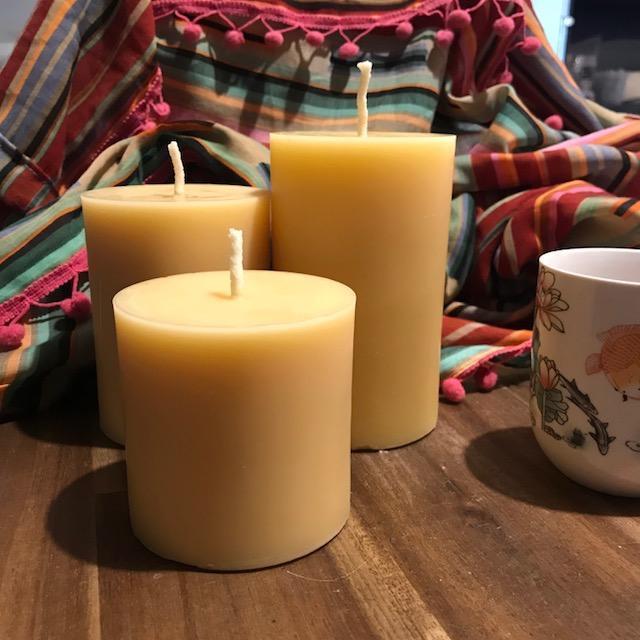 Winter Warmer Beeswax Candle Pack
$92.00 $102.00
( / )
Unavailable
Please select all options.
Candle light during Winter time is so warming, turn out the lights and enjoy the beautiful light only beeswax can produce.
Our "Spirit of Byron" pillar candles were made just for this reason- big warm candle light to fill your rooms... amazing honey aroma to relax the mind.
Packed in a kraft box and sealed with washi tape- the perfect gift.
Choose the beeswax your prefer. Both packs come with 3 large "Spirit of Byron" candles giving you 210 hours of candle light. All candles are 7 cm wide. Three different heights:

1 x Small "Spirit" 7.5cm high
1 x Medium "Spirit" 9.5cm high
1 x Large "Spirit" 12 cm high
Winter warmer pack made from our conventional, local, Australian Beeswax: $135.00  (Normally $150.) save $15.00

Winter Warmer pack made from Australian Certified organic beeswax: $165.00 (Normally $180.00) save $15.00
FREE SHIPPING on this candle pack 🎉