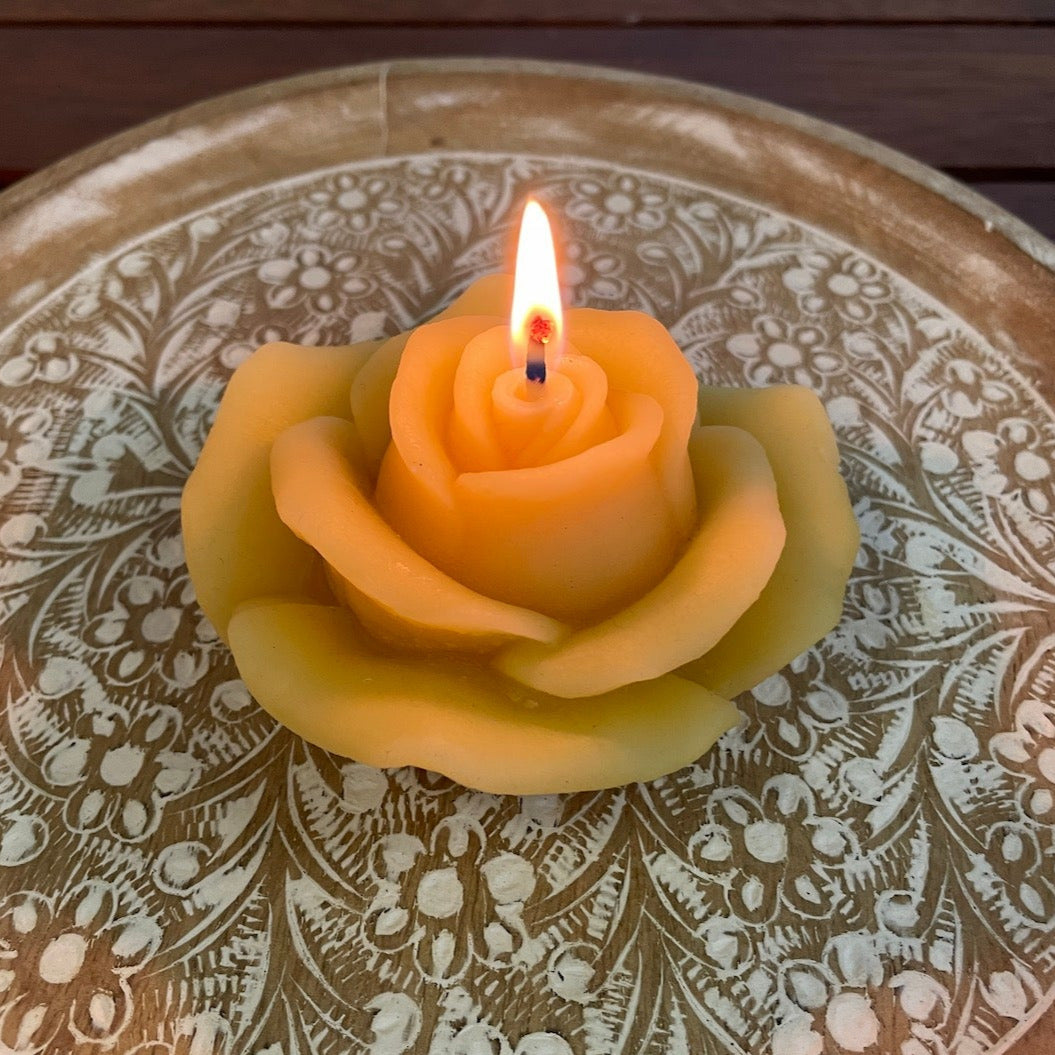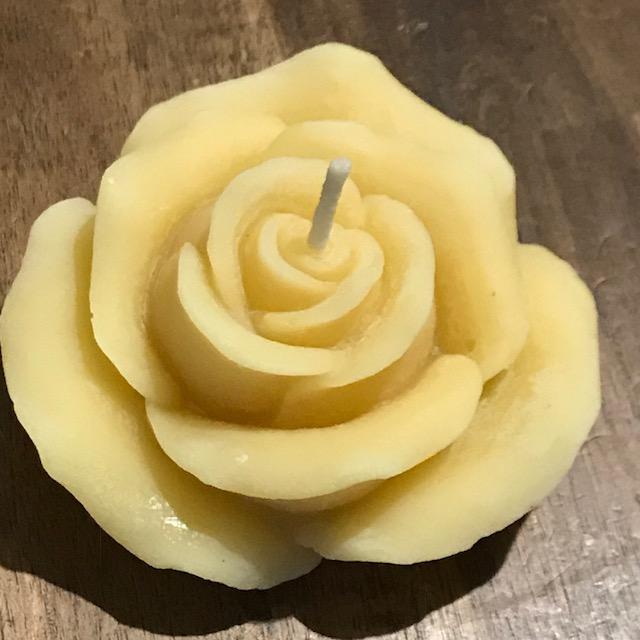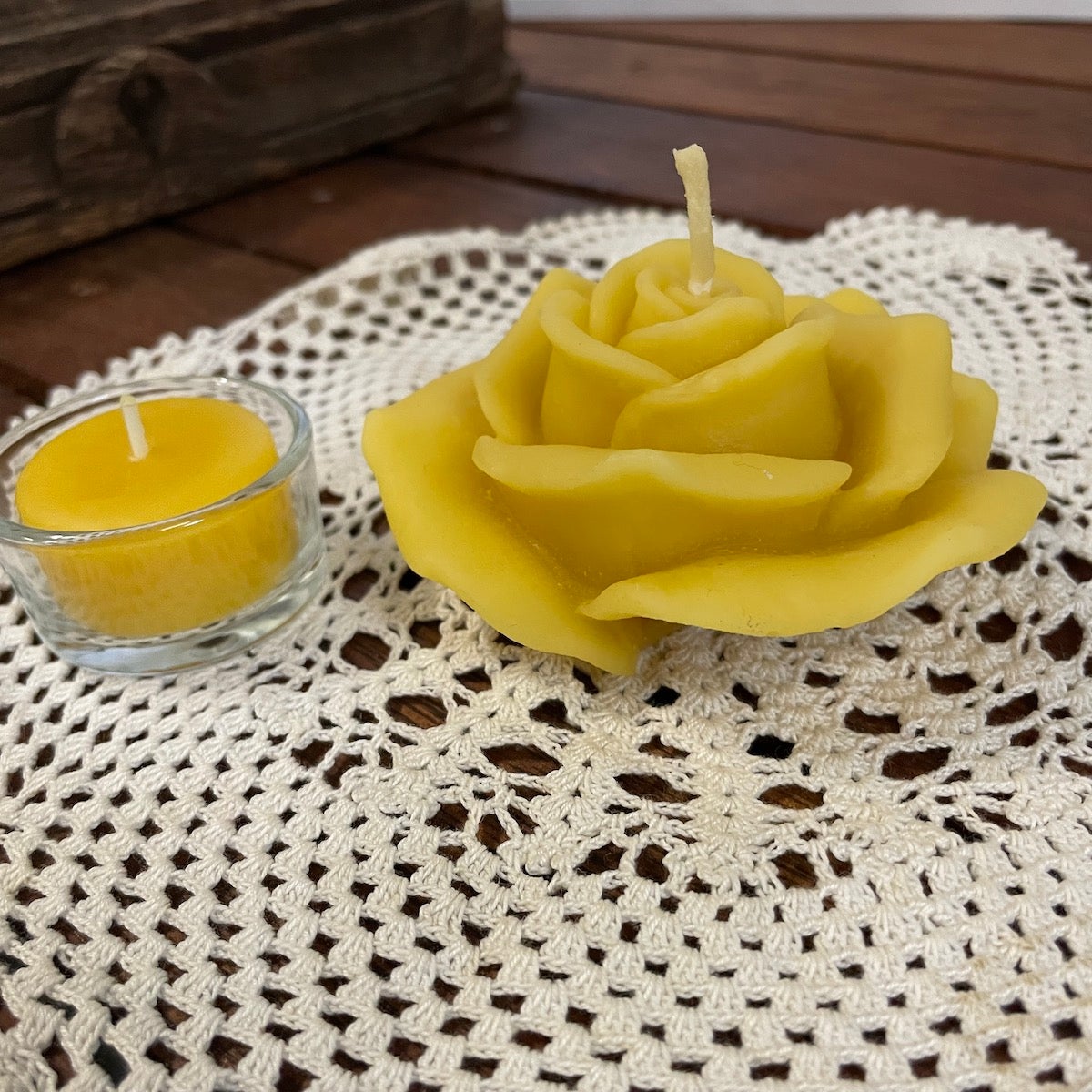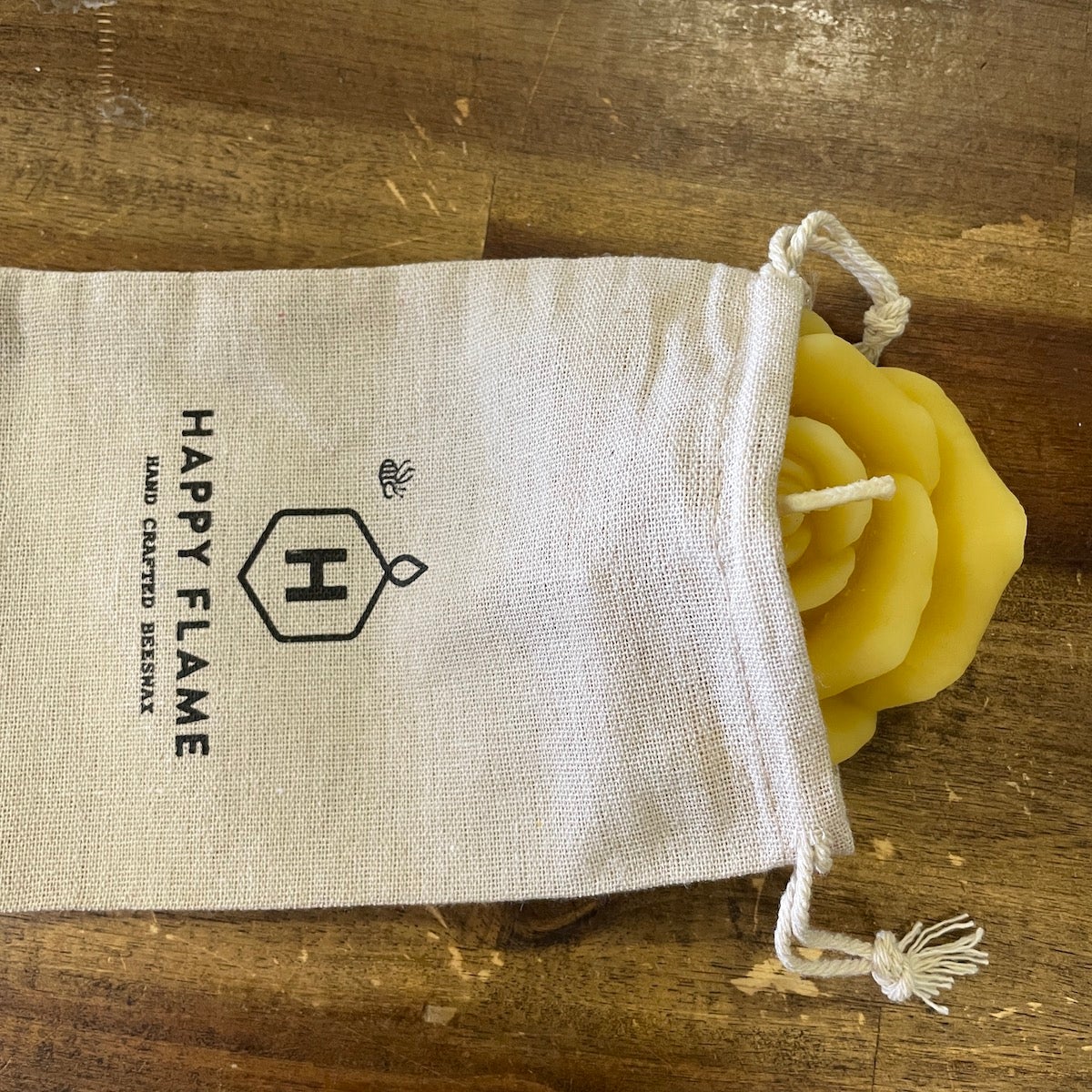 Barcelona Rose Beeswax Candle
Please select all options.
Many of our candles ideas come special requests… this one is one of these. This candle originally came from a Cathedral in Barcelona, brought back by one of our customers. She realised, though, she needed more to give to friends so she asked us to reproduce it… this is the result… and now she has 3 more to give to some very happy friends.
It is a stunning rose… each individual petal creates the candle, joined at the base just like a real rose.
Also beautiful when burning. We chose a wick (cotton of course) to create a big, bright light, perfect for a centrepiece on the table.
Packed in one of our linen bags for minimialist packaging, but perfect as a gift.

Rose beeswax candle in our linen bag:   $19.50
10 cm wide, 6 cm high. Local Australian beeswax.

Quick FAQ checklist:
✓ Local Australian beeswax
✓ Hand crafted by us (Happy Flame)
✓ Cotton Wicks - no metal
✓ No palm oil
✓ No canola oil (GMO)
✓ Chemical free beeswax
✓ No chemicals used in cleaning beeswax
✓ Honey Aroma, only what the bees put in
✓ 100% Happy Guarantee
Kind on sensitive noses and the planet.