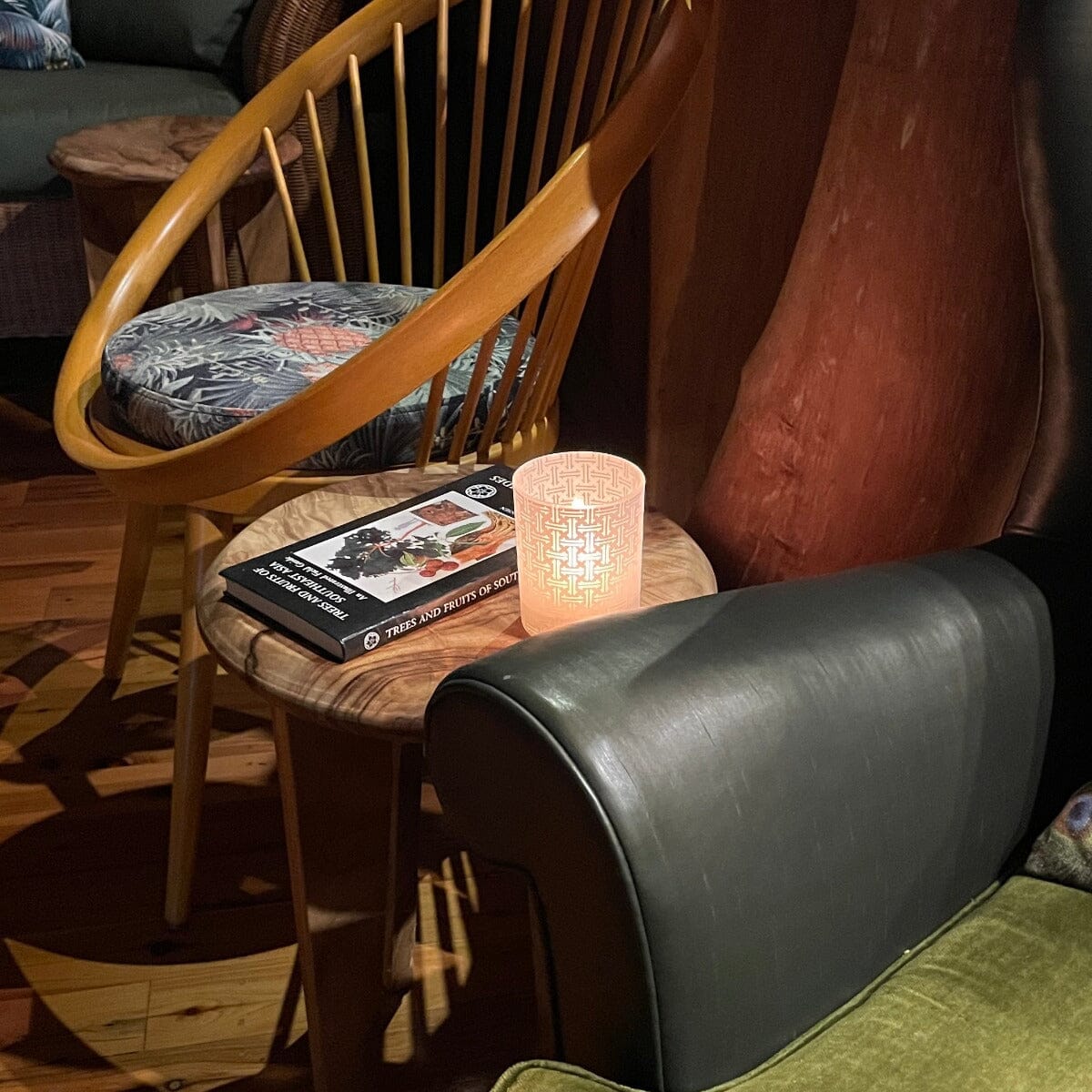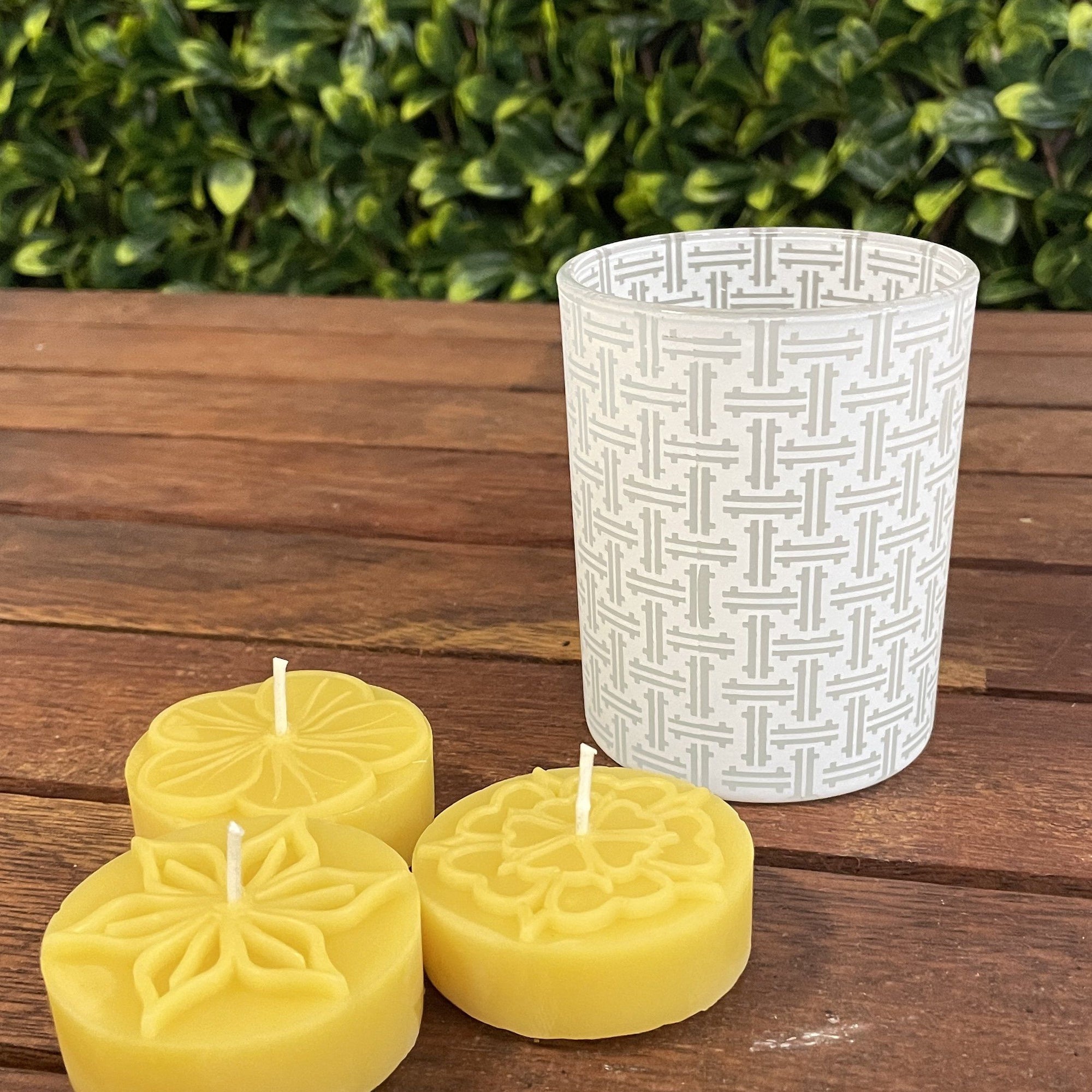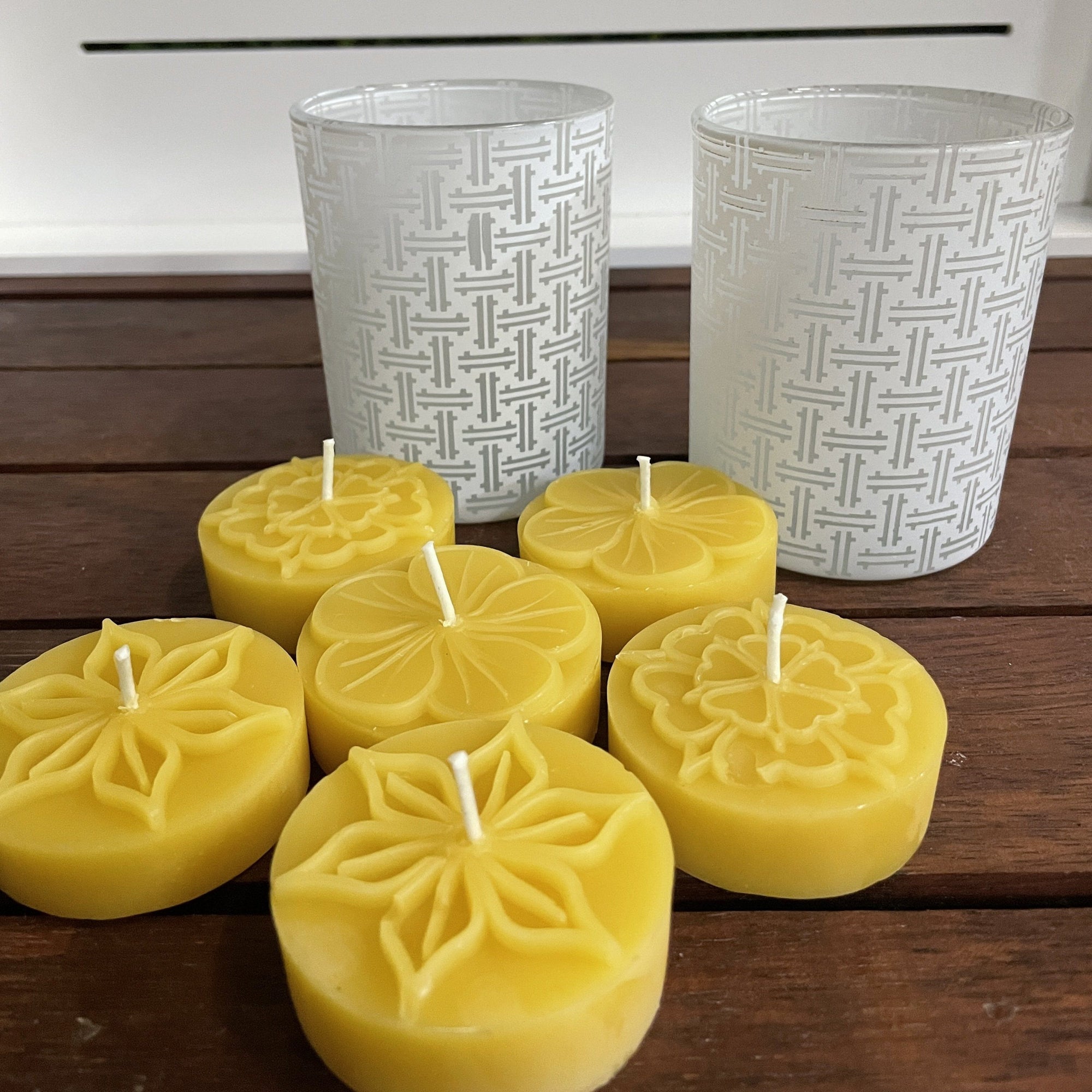 Summer Lights Beeswax Candle Pack
Please select all options.
Summer time in Australia means moving outdoors!  Everyone needs a little candle light to see them through the day and night. So we created the new "Summer lights".
In a beautiful glass container to shield the flame from the wind with a simple white design on the outside... classic.

New updated version of our Summer lights now comes with three of our embossed 10 hour (each) candles. Makes it simple to set up and now with refills available to keep the light shining.
Comes in our natural Kraft box and sealed with colourful paper washi tape... the perfect gift!
Made from our best local beeswax with a amazing floral aroma,
Burn time a total of  30 hours  (3 candles at 10 hours each).

7.5cm wide x 10 cm high
"Summer light" in our Kraft gift box:  $39.50
2 x "Summer light" in our Kraft gift boxes:  $74.50
Bag of  3 x refill candles:  $29.50