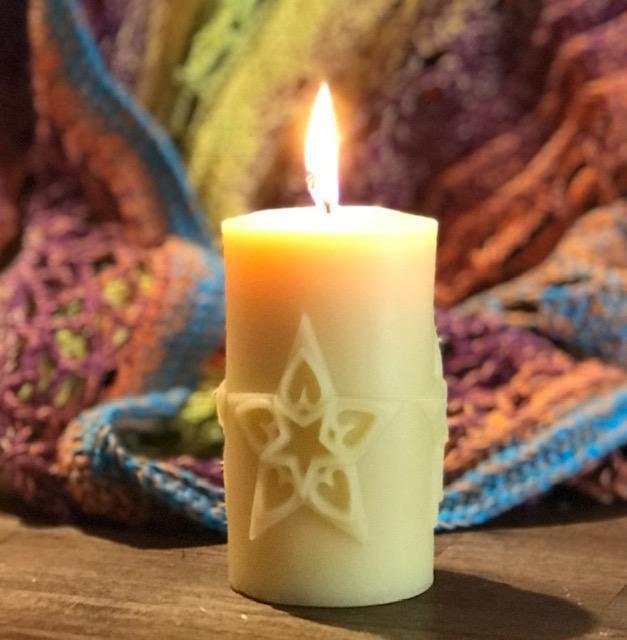 Shining Star Beeswax Candle
Please select all options.
Love the star pattern on this candle. It rises out from the main body of the candle as if carved. The detail is superb.
We make it shine brightly like all our candles so the candle light fills the room. No smoke or dripping of course. You will love the honey aroma from our local beeswax.
Long burning time of over 45 hours.
Size: 9.5cm high x 5.5cm wide.
Quick FAQ checklist:
✓ Local Australian beeswax
✓ Hand crafted by us (Happy Flame)
✓ Cotton Wicks - no metal
✓ No palm oil
✓ No canola oil (GMO)
✓ Chemical free beeswax
✓ No chemicals used in cleaning beeswax
✓ Honey Aroma, only what the bees put in
✓ 100% Happy Guarantee
Kind on sensitive noses and the planet.
Shining star beeswax candle:  $35.00